Investing in a rowing machine will allow you to reap the benefits of a meaningful workout, regardless of whether you're a competitive rower or a fitness enthusiast.
Every stroke you make on a rowing machine works your entire body, toning your muscles and making them stronger. In addition to improving your endurance, it's healthy for your lungs, heart, and overall health.
Without a doubt, a rowing machine is a worthwhile investment, and given the high price and upkeep requirements, owning one is no small feat.
"Most people are tempted to lean the equipment against the wall. But, it's vital to keep in mind that storing it vertically may cause more harm than good. Your valuable item can drop and get damaged."
Fortunately, with quality care, your rower can last many years. How do you care for your rowing machine, then? Continue reading to learn.
Understand How it Operates
The first step to caring for any machine, not just a rower, is to know how it operates. Since a rowing machine is straightforward in design and functionality, learning how it works won't take much time.
The best course of action for a beginner is to study the user manual guide, which will offer insightful guidance on upkeep, maintenance, and repair.
A manual is jam-packed with troubleshooting instructions for typical problems with your equipment. So, if a problem arises, you'll be prepared to address it promptly.
Since engineers or technicians write the manuals, you'll find all the safety precautions, including the dos and don'ts.
Proper Storage
Finding a proper place to store your rower may not be difficult if your home has enough space. Also, if the area is dry, you can store it in the garage or basement.
Planning for storage in a tiny apartment involves creativity and may not be practical for bulky gym equipment like rowers.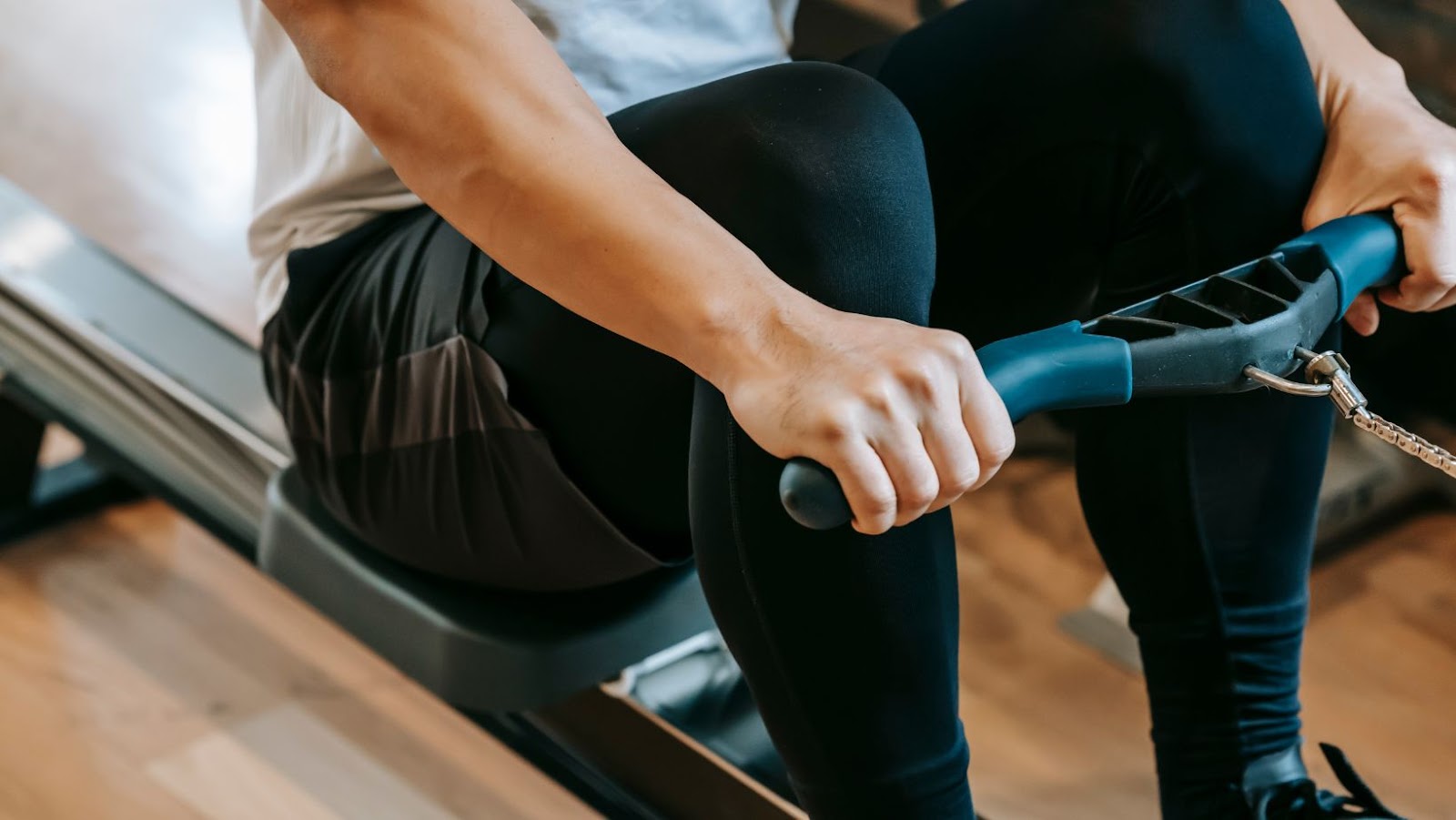 Most people are tempted to lean the equipment against the wall. But, it's vital to keep in mind that storing it vertically may cause more harm than good. Your valuable item can drop and get damaged.
First, before moving the rower for storage, ensure the frame-lock mechanism is secured.
Then, release the frame lock and separate the guide rail so you can store the two pieces in a closet, up against a wall, or in a corner.
That said, ensure the storage space is dry since moisture and water can damage the equipment. Importantly, choose indoor storage because the outside can expose the machine to harsh weather elements.
Regular Cleaning
Rowers can gather dust just like any other piece of equipment, mainly if not used for a while. Cleaning frequently using water, a mild detergent, and a microfiber cloth makes it easier to spot wear and tear signs or sections that require urgent repair.
Follow the steps below to clean your rower.
Detach the seat first, then wipe it down with a moist towel. You can also apply a disinfectant solution to stop bacteria from growing because of accumulated sweat.
Next, use a brush or a vacuum to clean the foot pedals. This aids in removing dust, debris, and filth that the shoes left behind. A hard brush might assist in getting rid of all the dirt.
Clean the handles of sweat and grime because they could become sticky over time. Use a disinfectant spray and towel to clean out every nook and corner on the handles thoroughly.
Wipe down all the components before reattaching the seat.
Place back the machine in its proper storage and repeat the procedure every fortnightly.
When not in use, don't forget to cover the machine to prevent dust from gathering on the surface.
Lastly, there shouldn't be any sticking areas, and the guide rail should move smoothly. Use a soft cloth and glass cleaner or mild soap to clean it. Avoid cleaning it with an abrasive substance because doing so could harm it.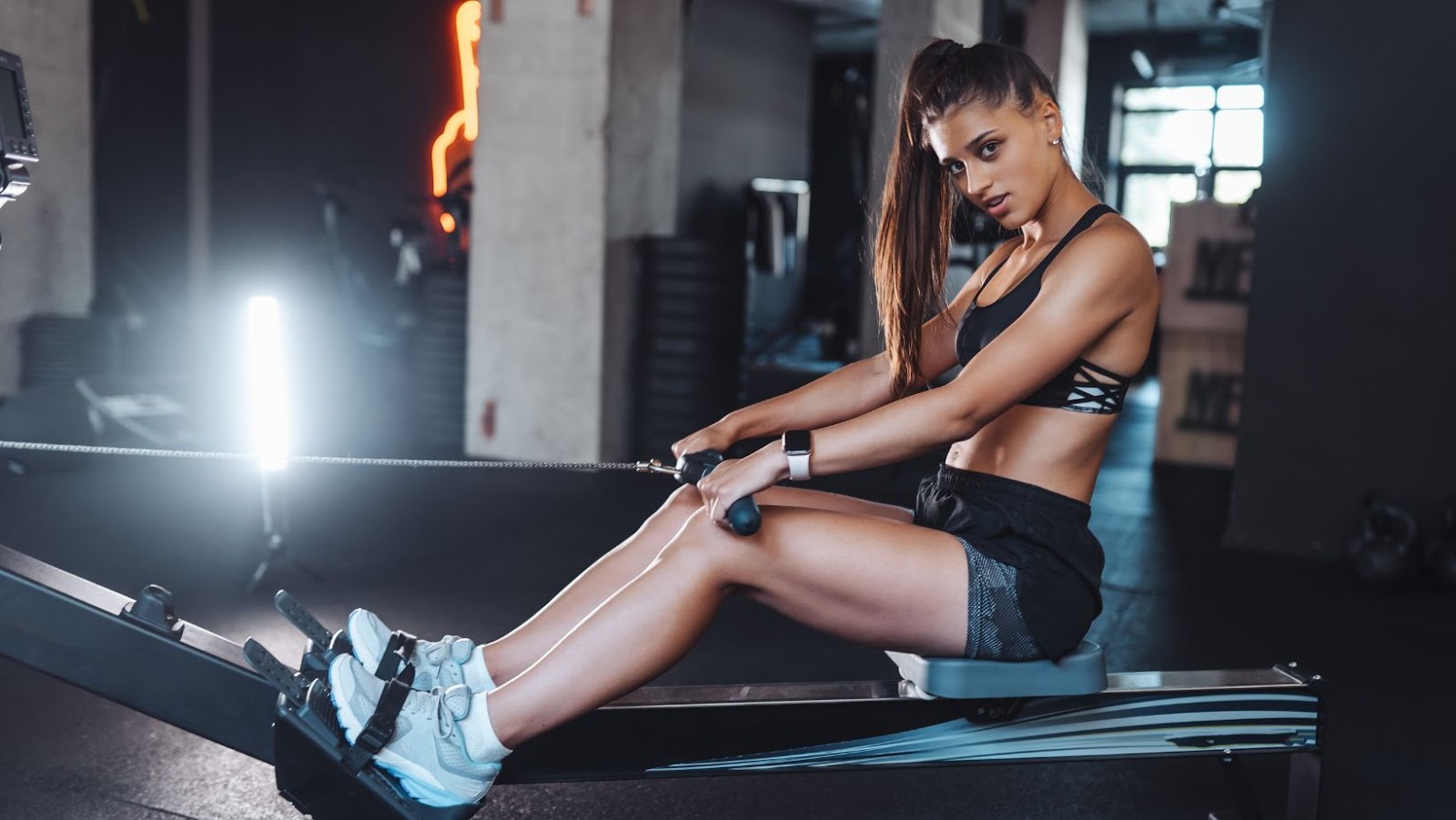 Service Your Machine
Much like with a vehicle, long-term use of the rower requires servicing to eliminate irritating rattles. You can service your machine after up to 200 hours of use. Servicing is easy because you can apply lubrication chain oil on the movable parts.
Check out the best lubricating oil for your machine from your neighborhood store. Always check your equipment for stiff linkages and tighten loose screws.
Concerning lubricants, chains are less picky. However, it's not recommended to lubricate the chain with any solvent. Mineral oil from the grocery store will do.
Instead of spraying, wipe it down to avoid any mess. A gentle rag or paper towel will work just fine. Additionally, pay attention to resistance or odd noises when the seat is sliding.
Conclusion
The best rowing machines for every individual will last many years with proper care. Needless to say, adopting the tips in our discussion will help you get underway. Most importantly, check your machine for damage once a week.
A quick spot check can identify issues early enough rather than suddenly having broken equipment, which will cost hundreds of dollars to repair. If everything seems so overwhelming, don't forget to ask for assistance from experts.