We are living in an age where we spend most of our time on gadgets such as TV and smartphone. In a survey conducted in 2021, it was revealed that people in India spend an average of 4 hours interacting with their mobile phones. This does not take into account the time they spend during their work hours interacting with their computers, phones and TV sets. This is a staggering amount of time we are dedicating to our gadgets which has both its ups and downs. Gadgets are a convenient way to get a lot of work done and consume information. They are, however, as the data suggests, very time consuming and can take time away from us that could have been spent interacting with our loved ones.
In this article, we will provide names of board games that you can play with your friends and family that won't cost you crazy amounts of money but are guaranteed to help you create timeless memories. Without further ado, let's start with the king of board games in India –
Ludo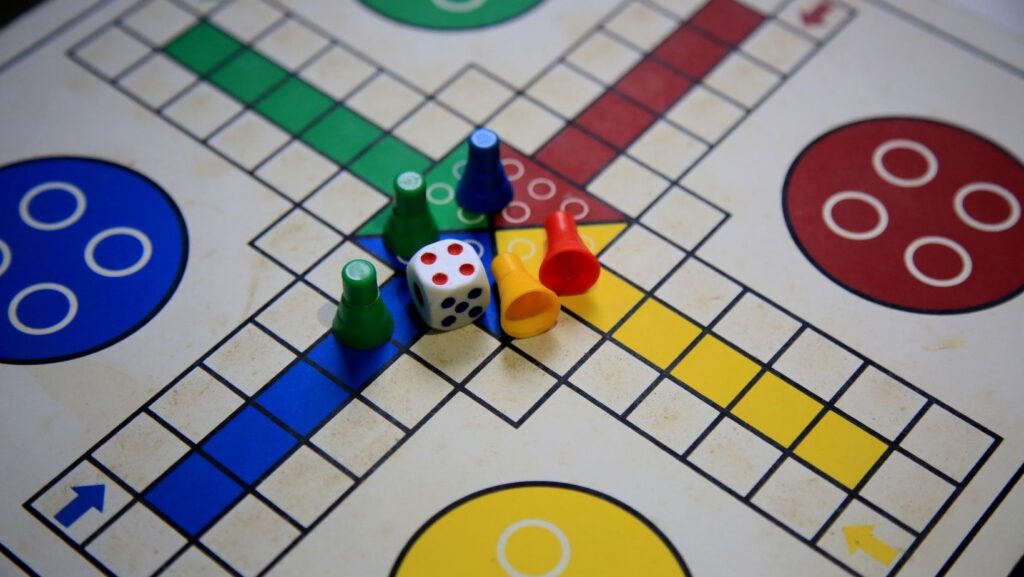 Can any list of the most popular board games in India be complete without mentioning Ludo? Ludo is a game that has been enjoyed by generations of Indians. The aim of the game is to get your coloured pieces safely back home. While this is easier said than done, you will have to use your moves wisely and decide when to move each piece while avoiding your enemies who are eager to strike you and send you straight back to the starting line. There is an element of luck as your movements are dictated by the roll of the dice, but the game does provide endless amounts of fun.
Snakes and Ladders
Often found on the back of the Ludo board, Snakes and Ladders is also another game that is simple yet entertaining to play. Up to 4 players can join in, with the first to reach the end of the board declared the winner. Just like Ludo, this seems easier said than done as you have venomous snakes in your path looking to strike you should you land on them. You do have ladders giving you that extra boost in helping you reach the end quicker.
Jhandi Munda
A game that originated in Arunachal Pradesh, Jhandi Munda goes by names including Crown and Anchor in other parts of India. In Nepal, the game is referred to as Langur Burja. If you thought Snakes and Ladders were simple, well, this game makes things even simpler for you. It involves the organizer of the game rolling six dices, and you, the player, is required to guess the right outcome. The dice differ from what you play within Ludo or Snakes and Ladders as they have symbols instead of numbers on them. Before the organizer rolls the dice, you need to guess which of these symbols will appear to face up. If the symbol you guessed reflects on the face of the dice, you win the game. That's it.
These are the most popular games that you can play in India without having to resort to your phone. However, if you really cannot resist the urge to look at your phone, then you will be happy to know that all three games can be found online as well. Some sites allow you to play Ludo and Snakes and Ladders on their site itself. You can always head over to the app store for either Google or Apple and find multiple versions of these games. For Jhandi Munda, there are some online casinos that allow you to play the game for real money. Our one advice would be to stay away from banned online casinos such as Lotus Book 247.