In the last two decades, the gambling landscape in the UK has undergone significant transformations with the rise of online bookmakers. As the digital era continues to unfold, an increasing number of UK punters are embracing the convenience of betting from their mobile devices. Meanwhile, brick-and-mortar betting shops and casinos maintain a loyal following. This raises an intriguing question: do UK punters prefer online bookmakers over traditional brick-and-mortar establishments?
The Benefits of Mobile Bookmakers
To get down to the facts, we look at the three top benefits for those opting to make their sports bets via mobile devices. The increasing number of mobile punters reflects the power of these points, ranging from convenience to market range and bigger bonuses.
Firstly, convenience and accessibility are significant factors. With mobile betting, placing a wager is as simple as picking up a smartphone. There is no need to travel to a physical location, making it particularly appealing for those with busy schedules.
Secondly, online platforms often offer a much wider range of betting markets and events than their traditional counterparts. Whether it's a Premier League football match or an obscure sporting event in another part of the world, online bookmakers have it covered.
Lastly, all the attractive bonuses and promotions online bookmakers use to entice new customers and reward loyalty. With expert analysis of new bookmakers readily available, punters can easily find the best deals and platforms tailored to their preferences.
Traditional Bookies Still Attracting Punters
Despite all this, the appeal of brick-and-mortar betting shops is still cherished by many. One of the primary reasons is the social aspect and atmosphere that only a physical location can provide. Many individuals relish the experience of placing a bet in person and soaking in the ambiance of a lively betting shop. Traditional venues also often offer a wider range of amenities, such as drinks, snacks, and TV entertainment, which help to contribute to the overall experience.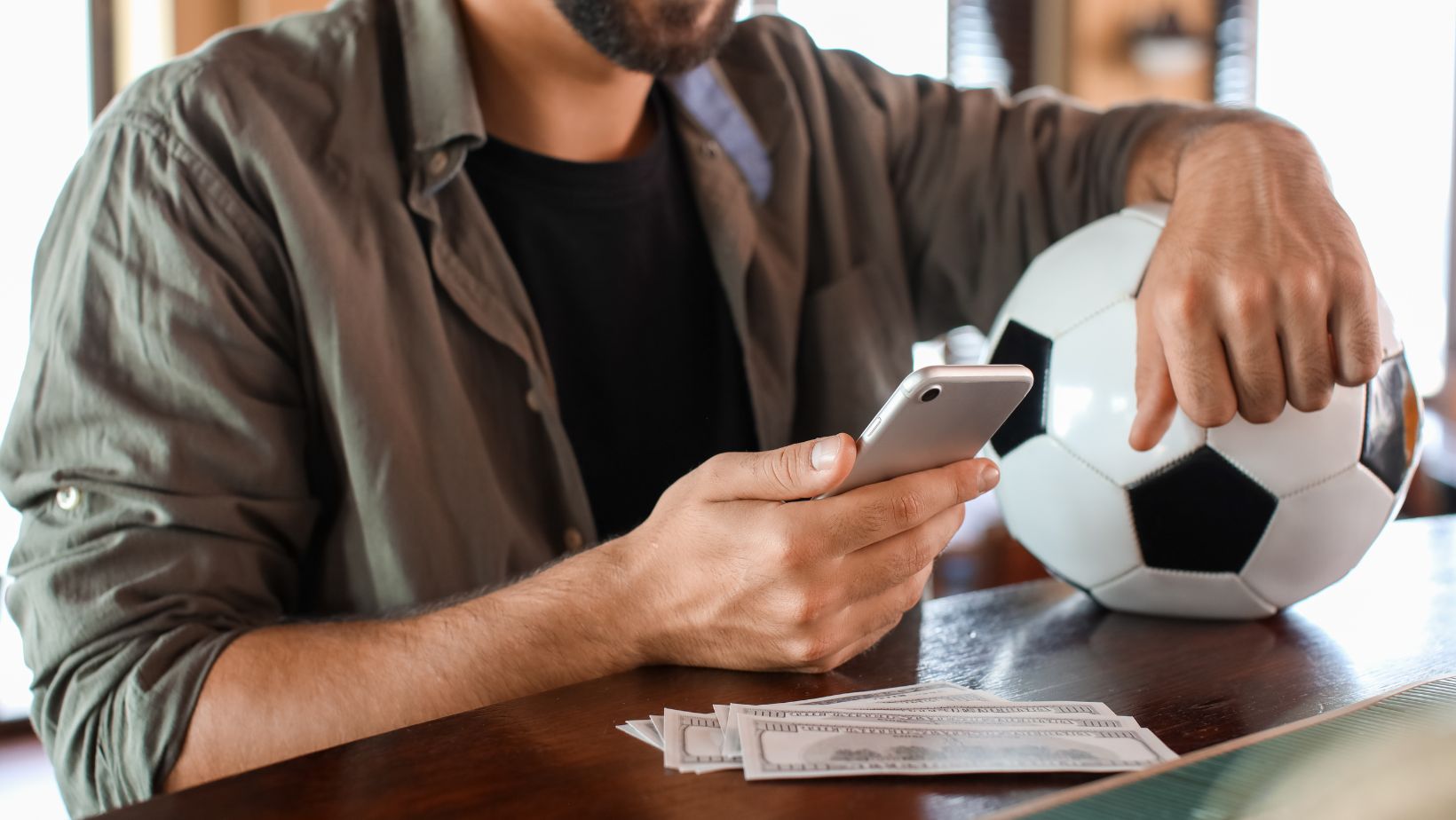 Safety and security concerns also drive some punters to prefer traditional venues. Although many online bookmakers are highly reputable, there can be apprehension among some individuals regarding the sharing of personal and financial information online. For these punters, in particular, the perceived security of a physical transaction can be reassuring.
Ultimately, personal preference undeniably plays a significant role in the choice between online and brick-and-mortar betting. Some punters may be drawn to the vibrant atmosphere and social interaction that physical locations offer, while others prefer the ease and variety of online sites.
What Does the Future of Mobile Betting Hold?
As we look to the future, the gap between online and brick-and-mortar venues is likely to continue to grow. The continued innovation and development in mobile technology will undoubtedly drive the expansion and appeal of online bookmakers. However, traditional venues are unlikely to disappear completely. Instead, they may focus on offering a more immersive and entertainment-focused experience to attract customers.
Both online bookmakers and traditional betting shops have unique services that appeal to different segments of the UK gambling community. The choice between the two often boils down to personal preference, with factors such as convenience, variety, atmosphere, and security playing a role. As the industry continues to evolve, both avenues will need to adapt and innovate to cater to the diverse and dynamic preferences of UK punters, and that in itself will be interesting to see how it all plays out.