Introduction
The agriculture industry in India is a key player in the nation's economy and accounts for 50% of the population's employment. Despite this, the area is severely underinvested, leaving farmers with limited access to financial and post-harvest services.
To bridge the gap, Indian fintech startup Arya recently raised $60 million to help provide such services to farmers in India, allowing them to gain better access to financial services and boost their economic standing.
In this article, we'll explore the impact of this investment and its benefits to farmers in India.
Overview of India's agricultural sector
India is one of the world's leading producers of agricultural commodities and has a strong agricultural infrastructure that connects farmers to markets. The sector accounts for 15% of the country's GDP and employs over 50% of the population. India produces many crops, including rice, wheat, pulses, oilseeds, cotton, sugarcane, spices and fruits.
India's global position in agriculture is also bolstered by its expertise in producing hybrid varieties with higher yields. As a result, it has surpassed China to become the world's largest producer of some commodities such as rice and cotton.
Though India produces a large quantity of agricultural commodities, it faces numerous challenges about its agricultural sector. These problems include low productivity due to underinvestment in technology and inputs; low access to credit for smallholder farmers; inadequate storage infrastructure; post-harvest losses; difficulties connecting farmers with markets; high levels of debt among farmers; lack of access to electricity required for mechanization; lack of market linkages between production centers and retail points; underdeveloped knowledge transfer networks between farmers and universities/research institutes etc.
To address these challenges, several startups have emerged which provide financial support and services related to post-harvest management along with other innovative initiatives such as crowdsourcing data used by predictive analytics solutions which enable better decision making among stakeholders involved in India's agriculture sector. One such initiative is Arya – an Indian agritech startup which recently raised $60 million from investors to provide credit facilities and post-harvest services for India's farming community.
Overview of Arya
Arya is a South Asian agritech platform that provides agriculture finance and post-harvest services to smallholder farmers in India. The company recently raised a $60 million funding round to expand further and help more farmers access timely financial services when they need it most. Founded in 2015, Arya combines traditional forms of agricultural financing with tech-enabled decision making and comprehensive post-harvest support.
The company has developed the Arya Dashboard, which serves as a one-stop shop for borrowers to make repayments easily while giving banks real-time transparency into the performance of their loans. Arya also provides gainful employment to thousands of rural dwellers across six Indian states, enabling them to become contributing members of their communities by providing them with opportunities for sustainable livelihoods.
To ensure that smallholders can maximize yields and increase their overall incomes, Arya offers end-to-end post-har support such as warehousing services, environmental advice & pest control solutions. With this newly raised capital, Arya aims to expand its network of grain procurement centers throughout India, supporting farmer income growth and creating an even larger impact on rural communities throughout the country.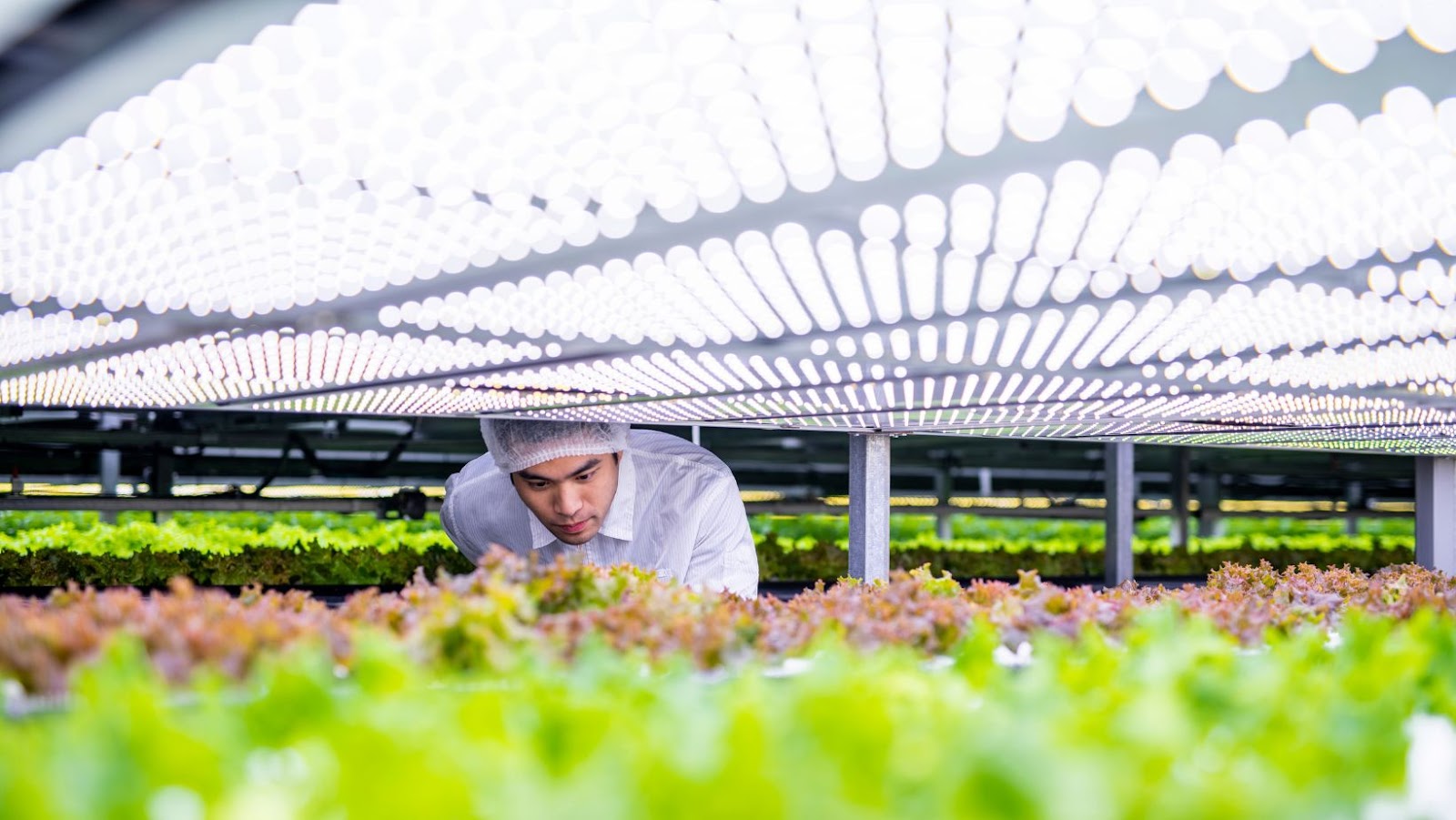 India's Arya raises $60 million to provide farmers with finance and post-harvest services
India-based farm-tech start-up Arya has raised $60 million in a funding round led by existing investors Chiratae Ventures (formerly IDG Ventures India), Omidyar Network India, and Spark Capital.
The company plans to use the money to offer farmers access to finance and post-harvest services like storage, trading, and processing. It will also use the funds to expand its network of partner companies to help farmers get access to better market prices and technology-driven services like real-time pricing and demand trends.
Overview of the $60 million funding round
India-based agricultural company Arya has recently closed a $60 million Series A funding round to enable farmers to access finance and post-harvest services. The round was led by PE firm Gaja Capital, with participation from Temasek, Omnivore, Unitus Ventures and Matrix Partners India.
The influx of funds presents an opportunity for the company to accelerate its plans for digital transformation and provides additional resources for expansion both domestically and in the global markets. It will also bring further IT, operations and artificial intelligence (AI) systems development capability to scale up its operations across India.
Arya's funding round was accompanied by key executive appointments for the company's management team. New additions included Israel Gomes da Silva as head of sales, Marco Callegari as VP of growth, David Eicke as head of digital marketing and Jonathan Portetsky as senior software developer.
The raised funds will be used by Arya to further develop its platform that provides Indian farmers with access to loans tailored to their individual needs while also providing integrated post-harvest services including procurement, sorting and grading facilities among others. The platform is especially beneficial in rural areas where farmers have limited access to financial assistance or greater market opportunities due to a lack of infrastructure. With this funding round, Arya aims to extend its reach even further so that more families gain access to reliable financial services along with crop insurance benefits at an affordable cost.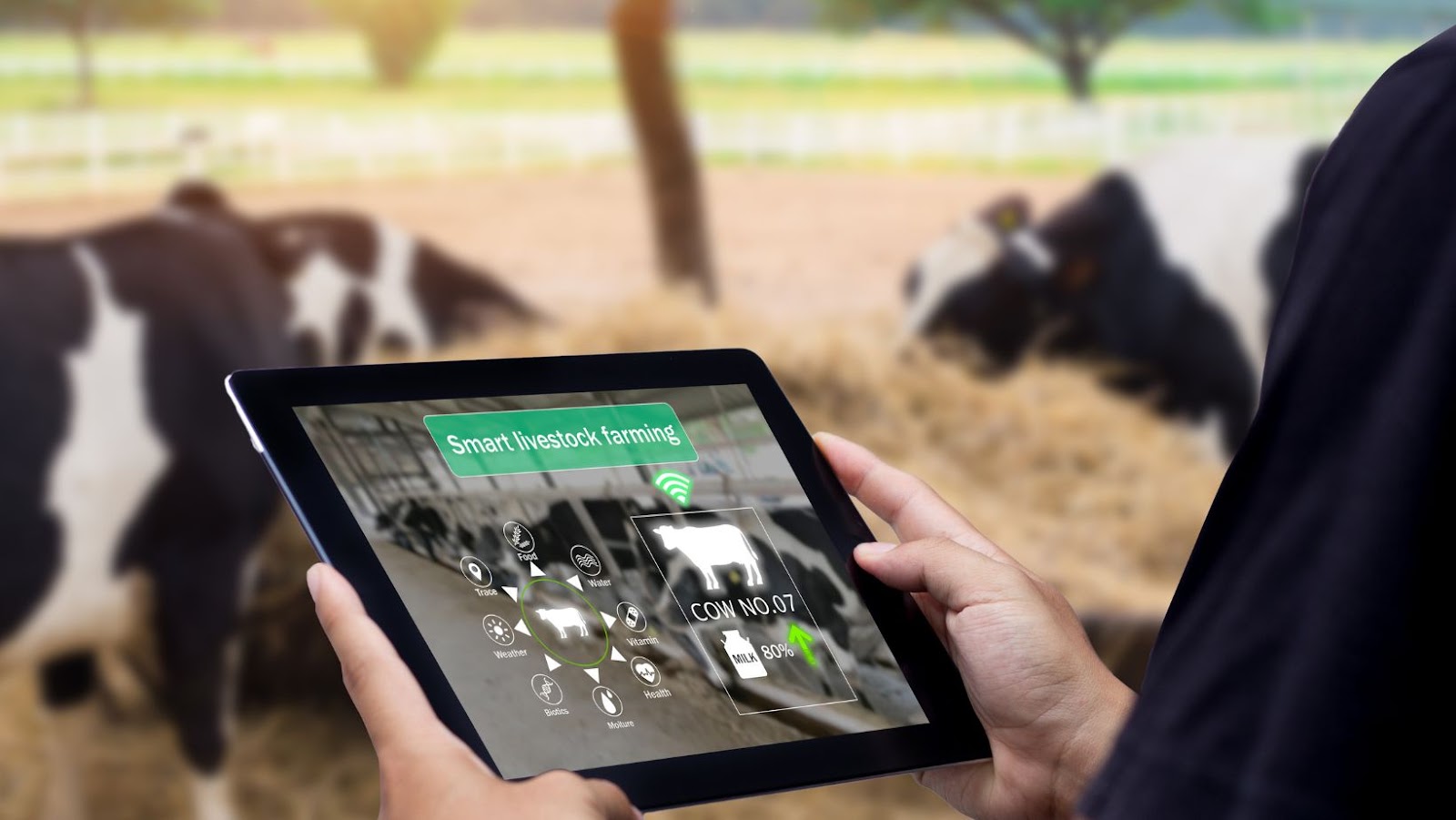 Investors involved in the funding round
The funding round was led by Sunrise Capital and existing investors, including Tiger Global and Openview Ventures. Other new investors involved in this round include DST Global, Falcon Edge Capital and Dutch bank ABN AMRO's venture arm Arya Growth Capital. Existing 30 Series, Seeqnce Partners and Verd Chao also participated in the investment round.
The company plans to use the funds to expand their products & services across India and strengthen their technology platform. With the help of these financial resources, Arya will engage more farmers across India by providing smallholder farmers with finance & post-harvest services such as minimal contact grain marketing services, storage facility booking & tracking system and other value-added services like crop insurance. The capital will also facilitate them to expand their offerings to cover farmer's entire lifecycle needs such as seed processing, spraying systems and other agri-inputs.
Arya's Services
Agri-tech startup Arya recently raised $60 million from SoftBank Vision Fund 2 and Greenoaks Capital to increase its efforts in providing farmers with finance and post-harvest services.
Arya's services help farmers in India increase their productivity and receive fair crop prices. This article will look at all the services and solutions Arya provides.
Overview of Arya's services
Arya is a financial technology startup based in India that provides small farmers with loans and post-harvest management services. This allows farmers to grow their crops without fearing insufficient working capital and time to handle the sale process. Arya also provides advisory services for its users, ranging from access to personalized advisories and support on regulatory issues to guidance regarding agro eco-systems.
Arya's loan product offers arranged finance with flexible overdraft limits, ensuring farmers are well equipped with the funds required to meet their harvesting needs. At the same time, they also provide collateral free crop loans over short periods, making it easier for farmers to purchase inputs like seeds, fertilisers and pesticides in advance.
In addition, Arya provides post-harvest services such as warehousing and storage facilities so that farmers can rest assured their products will remain safe throughout transportation or storage processes. They also work directly with exporters nationwide so farmer's products can be sold at market prices. This has made it easy for individuals or small holder farmers to connect with buyers of larger scale producers who may be unable to manage a retail chain process.
Arya's post-harvest services
Arya's post-harvest services are designed to provide farmers with efficient and cost-effective solutions for their food production, storage, packaging and processing needs. The company provides integrated chain solutions from field to market, offering a collaborative approach to create more stable outcomes for the producers and stakeholders involved.
These post-harvest services enable efficient drying, harvesting, grading, cleaning and sorting of products. They also support the secure storage of crops, a critical stage during the supply chain process. In addition, Arya ensures its customers access quality inputs like seeds, fertilizer and other agricultural implements. Qualified personnel are deployed at field warehouses or collection centers to guide at every stage of the process, including planning guidance and pest control measures required during sowing or storing of grains or pulses.
Using a sophisticated mobile application developed by Arya's tech team, farmers can access key information that helps them make informed decisions regarding crop choices, increases their profits, and reduces risks due to weather conditions or price fluctuations. Additional benefits include cold storage facilities which provide an extension window for fruits bearing crops through controlled atmospheric environment technology (CAE) and helps prevent depletion of nutritional value and diminish wastage due to temperature fluctuations.
Arya's finance services
Arya is leveraging technology to provide farmers with access to tailored financial services. Using innovative technologies, such as artificial intelligence, the company can quickly assess a farmer's creditworthiness and provide loans and other finance solutions that best fit their needs. These products can range from short-term working capital to long-term agricultural investments. Additionally, Arya provides farmers with a suite of savings instruments, such as savings accounts, fixed deposits and other investments suitable for their agri-businesses.
In addition to providing financial services, Arya also works closely with its farmer partners to build post-harvest capabilities. This includes helping farmers correctly store their harvests and optimize pricing for their produce through digital marketplaces. Through its suite of post-harvest services, Arya helps farmers maximize their profits by creating an efficient end-to-end supply chain process — from harvesting the farm product to selling it in the market at the highest price possible in local mandis or remotely onto digital marketplaces such as Amazon or Big Basket. This provides greater control over their livelihood and enables them to develop more sustainable farming practices over time.
Impact
Arya is working to impact Indian farmers positively. The company provides them access to finance, post-harvest services, and various other services. The goal is to enable farmers to become empowered, independent entrepreneurs.
This $60 million investment is an important step in doing so. So let's dive deeper into the impact of Arya's work.
Impact of Arya's services on India's agricultural sector
Arya's mission is to enable access of agricultural services and finance to Indian farmers, which has a broad yet positive impact on India's agricultural sector. India is the world's second largest food producer and a large exporter. The benefits achieved by Arya can help all stakeholders—farmers, buyers, processors and supply chain players—profit from increased efficiency in the agricultural value chain.
By providing farmers with access to finance and post-harvest services such as threshing, ginning, sorting, grading and warehousing Arya help farmers to better manage their farming operations while ensuring higher yields. As a result of improved post-harvest practices like better quality storage solutions and timely delivery of produce, the market demand for increased quality gets met more effectively. Providing microloans to farmers and access to credit lines at affordable rates ensures greater financial independence for them putting them in an advantageous position of sustainability. As Arya's financial products are customized for small-scale farmers without security or collateral requirements, farm incomes are expected to increase significantly by enabling these smallholder farmers adopt more sustainable land use practices from an economic point of view.
Overall, as Arya bolsters India's agriculture sector with financial products aim at making their performances more efficient from farmer pride health standpoint thereby promoting both economic development in rural communities as well as maximizing yields per hectare resulting in higher production overall–thus reducing the risk associated with the volatile nature of agricultural investment and rising food insecurity concerns around world makes it preferred choice within domestic agricultural markets as well internationally.
Potential of Arya's services to improve the lives of India's farmers
Arya empowers farmers in India by providing financing and post-harvest services to address their needs. Its innovative approach seeks to provide them with capital-based solutions, replacing the traditional loan system which focuses heavily on collateral. The start-up's advanced analytics and automation makes their servicing process efficient and more accessible for local farmers.
In addition to providing financing, Arya also offers several value-added services such as access to market information, guided decision making tools and automated transaction processing. These services allow farmers to improve productivity and make informed decisions when managing resources.
Arya's new investment will enable more farmers in rural India to have access to these crucial services to increase their incomes and ultimately risk less exposure in their livelihoods due to changing weather conditions or economic downturns. Farmers can receive tailored advice on anything from budgeting, crop cycles, climate change impacts and finance terms which can help them with efficient resource management within their context. Moreover, the knowledge they gain can enable them to continually improve how they manage their farms or businesses and become more sustainable over time.
Overall, by offering these financial solutions tailored specifically for Indian farmers, Arya has a potential of significantly improving the lives of those living in rural farming communities across India through better production outcomes that lead towards long-term sustainability.
Conclusion
In conclusion, India's Arya has raised $60 million to provide farmers with finance and post-harvest services. This move is the latest in a series of efforts by agricultural technology startups to provide increased access, transparency and cost savings for Indian farmers.
The funding round was led by Investec with participation from existing investors Foundation Holdings, Omnivore Partners and Sequoia Capital India's Surge program. It is hoped that this investment will allow Arya's network to expand its reach across India and provide more resources to help farmers in remote areas access funding, gain valuable market intelligence, link up with agronomy experts and reduce wastage of farm produce.
tags = India's Arya, raises $60 million, farmers, finance and post-harvest services, indiabased arya south 46m 14msinghtechcrunch, hundreds of thousands of farmers, South Asian market, Prasanna Rao