It is believed that the countries of the Caribbean Sea are some of the most beautiful places to relax. Not everyone thinks that becoming a citizen of one of these states is quite realistic. Moreover, it is very beneficial.
The government of Grenada first offered citizenship to foreigners about 10 years ago in exchange for a donation of at least $150,000 or real estate investments of $220,000 or more. At the same time, it is necessary to support investments in a real estate project that has been approved by the state for 5 years or more.
Conditions for Participation in the Grenada Citizenship Program
In addition to investment requirements, a candidate for a Grenadian passport must meet other criteria:
The age of the applicant is over 18 years.
No criminal past.
Prove the legality of the origin of capital.
The applicant must be in good health.
Be prepared for a thorough background check.
The Grenada Citizenship through Investment Program allows the applicant's family members to participate. Candidates for a passport of this country can be:
The spouse of the applicant.
All children under 18 years of age, children of any age with a physical or mental disability, or children under 29 years of age who are in full-time study in a higher educational institution.
Parents, grandparents of the applicant, or his spouse.
Sisters and brothers of the applicant or spouse, provided that they are over 18, have no children and are single.
How Reasonable is the Grenada Citizenship Investment?
The very fact of the opportunity to become a citizen of a country in the Caribbean is already encouraging, but any rich person will not just part with their money. The amount of more than a hundred US dollars to be invested or donated should pay off in the form of the advantage of a Grenadian passport.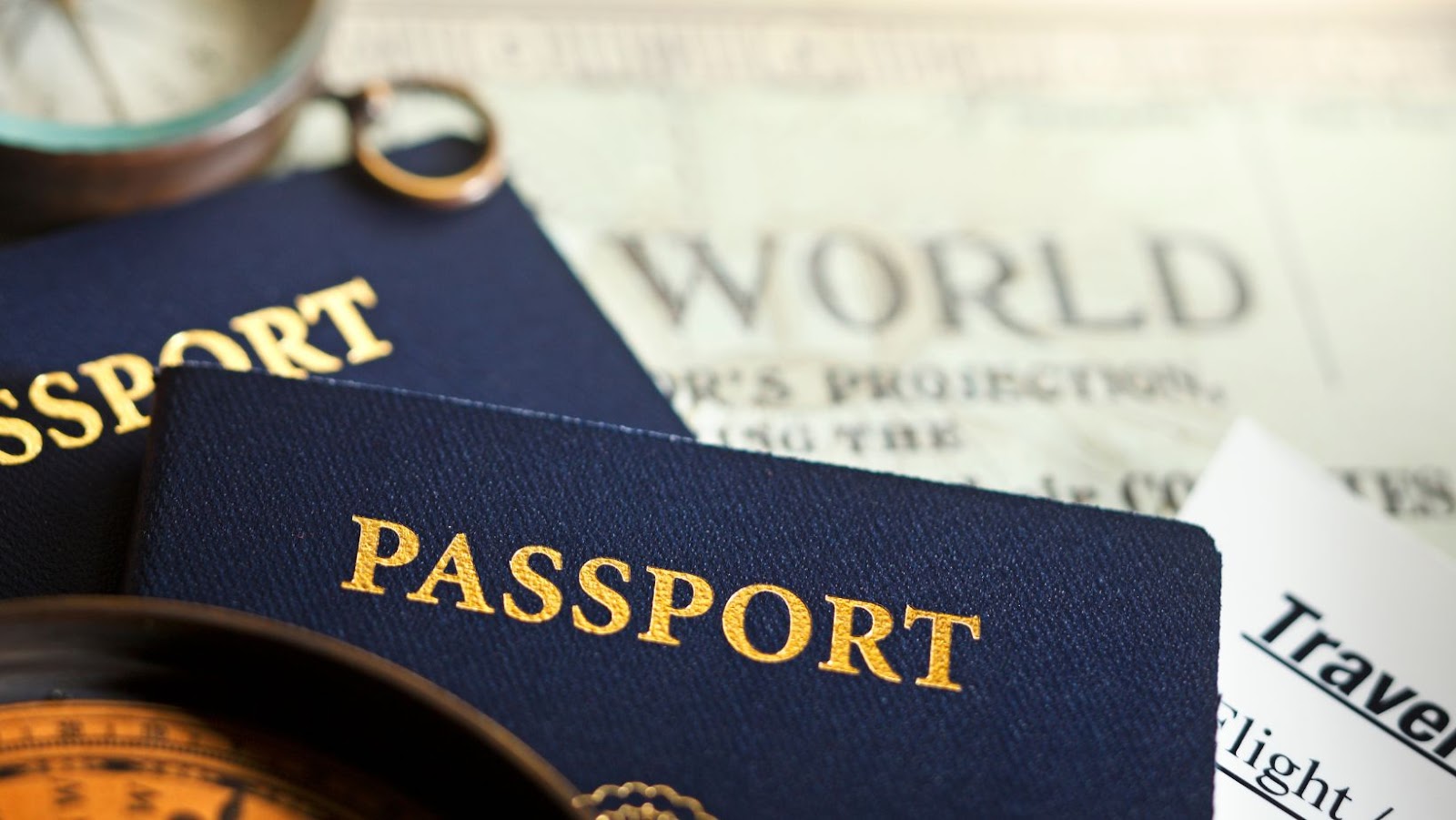 An expert in the field of investment programs in the Caribbean, Zlata Erlach from Immigrant Invest, identified the main features of Grenada citizenship:
Grenada passport holders can use visa-free entry to almost 150 countries. This list includes China, Great Britain, Schengen countries, EU countries, Singapore, and others.
Processing a passport application takes about four months but is often faster.
The applicant is not required to reside in Grenada before or after becoming a citizen.
A particular advantage for businessmen is the absence of cash on world income, inheritance, and capital gains.
Opportunity to live and conduct a group business in the United States after obtaining an E2 visa. This is a unique advantage in the Caribbean.
Grenada dual citizenship is not prohibited. That is, you can have a second passport and will not be punished for it.
The CBI program in Grenada makes it possible to obtain citizenship not only for the applicant but also for some of their relatives and also provides some tax benefits.
Cost of Grenada Citizenship Investment
The minimum investment amount for the possibility of obtaining a Caribbean passport depends on the option that the investor chooses. The choice is small: it is either a donation to the National Transformation Fund of Grenada (NTF) or an investment in a real estate project that is approved by the government. The price will be different.
The amount of the donation depends on the family members that the applicant wants to enroll in the CBI in Grenada program.
Applicant only = $150,000
Applicant + 3 family members = $200,000
Applicant + 3 family members + X number of family members = 200,000 + 25,000 * X USD
Applicant + X number of parents or grandparents under 55 = 150,000 + 50,000 * X US dollars
Applicant + X number of siblings = 150,000 + 70,000 * X USD
This option also has certain difficulties that you must understand before choosing a project: https://immigrantinvest.com/blog/grenada-real-estate-citizenship-en/.
The easiest option is to invest a minimum of $350,000 and maintain it for at least 5 years. There is also an alternative — joint investments. In this case, the minimum amount is 220,000 per investor, and the total amount is 440,000 US dollars. The 5-year rule also applies here.
Only those that are approved by the government must be chosen for property projects. The applicant must also pay property fees. One is required to pay $50,000 and can add up to 3 family members. If the number of family members is more than 3, the applicant adds 25,000 for each person, 50,000 for a parent or grandparent under 55, and 75,000 for each brother or sister.
Regardless of which option the investor has chosen, additional fees must be paid in the following amounts:
Applicant only: USD 5,000 + USD 1,500
Spouse: 5,000 + 1,500 USD
Child under 17: 5,000 + 500 USD
Family member from 17 to 29 years: 5,000 + 1,500 USD
Family member aged 55+: $5,000 + $1,500
How to Apply for Citizenship in Grenada
Use the services of a licensed marketing agent to prepare documents for submission to the CBIC.
Carefully read the CBIC guidelines for completing the required paperwork. If you make a mistake, the application will be rejected.
After filling out and sending the documents for verification, you will receive a response with investment instructions within three months.
Make a donation or invest in real estate and provide proof of the transaction. Don't forget about all the necessary fees.
Obtain registration certificates from CBIC and present passport documents to the local agent. Congratulations on becoming a citizen of Grenada.
Required Documents for the Application
Application forms are available from a licensed marketing agent. Among them:
Agreement with the client
Form 1: Personal data
Form 2: Biometrics
Form 3: Details of the Office of Home Affairs
Form 4: Medical certificate
Form 5: Information on employment and origin of capital
Form 6: Proof of investment
Consent form from Thomson Reuters (applicants over 16)
Documents of sale and purchase in four copies when choosing the option with investments in real estate
An escrow agreement and a letter of commitment with a local agent if you have chosen to donate
Application form for a passport
Oath of allegiance (for each family member from 18 years old)
A sworn certificate confirming the identity of the parents
In addition to this package of documents, the applicant is also required to prepare general civil law documents, supporting documents for the CBI program, and business or employment documents.
If the documents are filled out in a language other than English, a translation into English by a professionally trained translator is required before applying. The finished document in English must be certified and only then added to the general package of documents.
The process of collecting and filling out the necessary documents takes time and effort, but it is a necessary procedure, and the result is definitely worth it.
Grenada is a state that clearly dictates the ways of obtaining citizenship through investment, carefully checking every form and line of data. Perhaps, thanks to such a strict system, the citizens of Grenada got the opportunity to apply for an E2 visa in the United States. If you are interested in the investor visa for the US, you should contact a NYC investor visa lawyer.