Jamf, the standard in Apple device management and security, recently announced a major milestone of 20 million Apple devices managed worldwide. This is a testament to Jamf's growth and success in the enterprise IT space. With this impressive feat, Jamf is now powering IT teams across the globe to better manage, secure, and control all their Apple devices – from iPhones to Macs.
In this article, we will discuss the reasons why Jamf is proving so popular with customers:
Overview of Jamf
Jamf is an industry-leading Apple device management software designed to help organisations simplify their IT infrastructure and deliver seamless user experiences. It is used by over 200,000 global customers, including 60 Fortune 500 companies. Jamf powerfully unifies IT, security and end user operations by providing all the features organisations need to manage their Mac, iPad, iPhone and Apple TV devices.
With its powerful platform of integrated services now used by over 20 million Apple devices worldwide, Jamf is committed to helping organisations of all sizes create a better environment for their users and drive success in the modern world. By managing every aspect of the IT lifecycle across the entire device fleet – from provisioning hardware, applications and software to asset management, reporting and usage analytics – Jamf equips IT teams with holistic visibility each step.
Jamf has announced that it is now managing 20 million Apple devices for customers around the world
Jamf has announced it has reached a major milestone – managing 20 million Apple devices across all environments. This includes thousands of businesses, schools and government organisations using Jamf to manage their workflow, empower employees and students, and secure corporate data.
Jamf has been building its reputation as the enterprise's leader in Apple device management since 2002. They have achieved several major accomplishments over the years, including being named one of Fast Company's Most Innovative Companies of 2019 and maintaining their top ratings on Gartner's Magic Quadrant for UEM Solutions since it launched in 2018. With this achievement, Jamf can proudly state that they are the only company to reach 20 million managed Apple devices across all platforms.
Jamf Founder Zach Halmstad attributes much of their success to a strong commitment to providing innovative technology for customers everywhere. In addition, he credits the growth to not just relying on herd followership but also exploring creative ways to differentiate themselves with impactful solutions that truly help customers succeed throughout every stage of their journey with Jamf.
By achieving this milestone, Jamf further solidifies itself as a trusted advisor within the technology management ecosystem and continues its mission to help enable organisations around the globe by managing Apple devices securely, seamlessly and at scale across any infrastructure.
Impact of the Milestone
After two decades of providing Apple device management solutions, Jamf recently announced that it is now managing 20 million Apple devices for customers worldwide. This impressive milestone demonstrates the impact of the Jamf platform on the ever growing trend of organisations transitioning to a digital workplace. It also highlights the clear benefits of utilising an enterprise-level mobility management solution.
Let's take a closer look at the implications of this announcement.
Growth of Apple devices in the enterprise
In recent years, there has been a noticeable increase in Apple devices being managed within the enterprise. This is due to the continued advancement of hardware, software and security components for both consumer and business users, alongside the availability of cloud services. According to the recent milestone reported by Jamf, more than 20 million Apple devices have now been successfully managed in corporate IT environments.
This growth can be attributed to several factors. Firstly, Apple's integration with cloud providers such as Amazon Web Services and Microsoft Azure gives developers a more comprehensive set of tools to build powerful applications for their businesses' operations. Secondly, organisations are beginning to understand the importance of securely managing their Apple devices through mobile device management (MDM) solutions like Jamf Pro. This helps them quickly deploy apps and services, secure confidential data on each device and provide visibility into connected endpoints – all while maintaining compliance with industry regulations such as HIPAA and GDPR.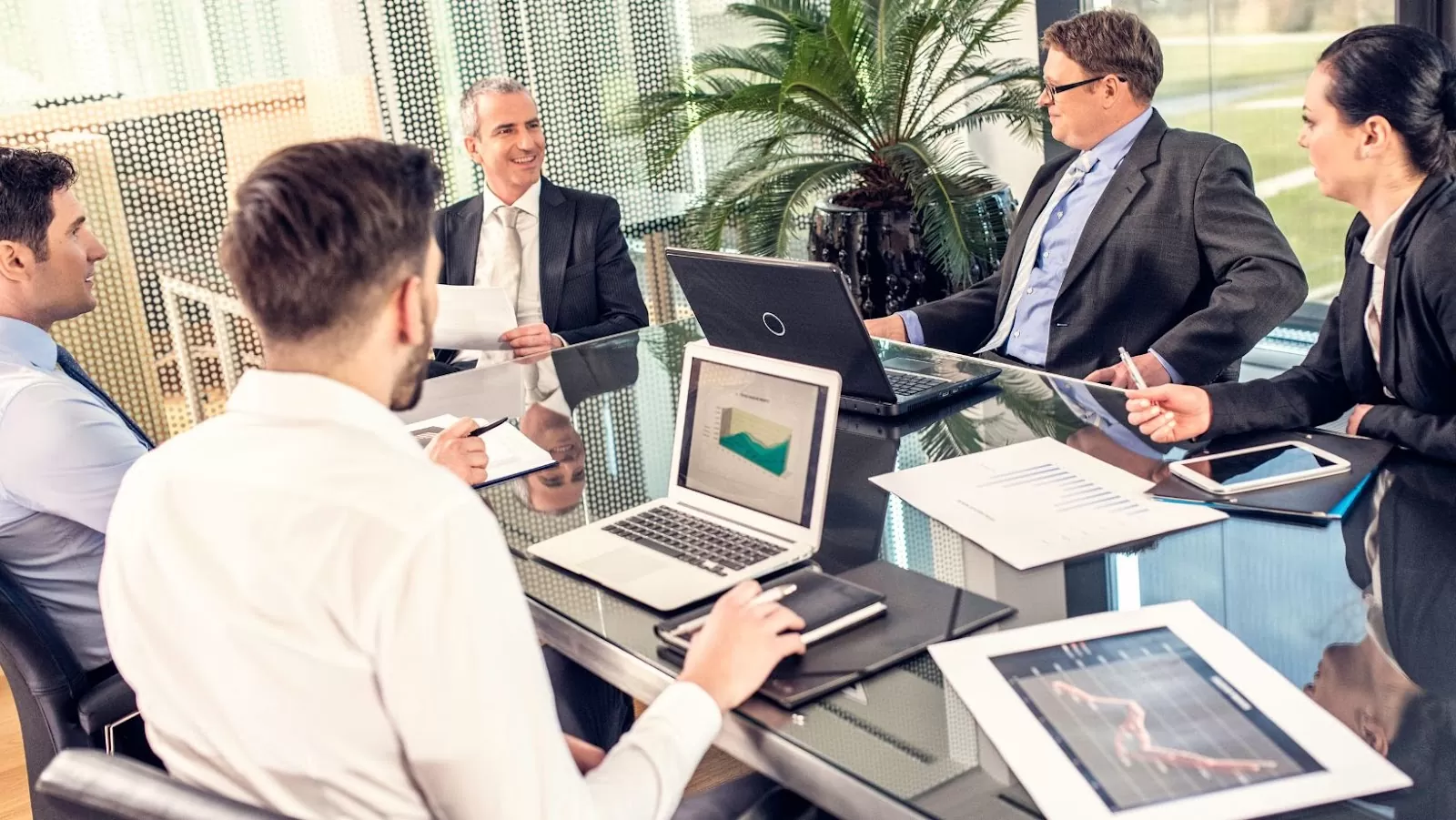 The increasing prevalence of Apple products in enterprise settings is also due to their advantages over traditional computer systems. Companies can extend productivity by incorporating access from Macs, iPhones and iPads into their corporate IT network; this enhanced accessibility grants employees better mobility when accessing company data or carrying out collaborative work tasks regardless of geographic location.
With more than 20 million managed Apple devices across enterprises worldwide – this milestone signifies an exciting phase for businesses integrating Macs or iOS into their corporate IT environment. Further, it proves that these mobile technologies play an important role in today's digital transformation journey.
Increased demand for Jamf's services
Reaching the milestone of 20 million managed Apple devices demonstrates the significant impact that Jamf has had on the industry as a leader in enterprise management solutions for Apple devices. This growth is partially attributed to the fact that organisations are increasingly looking towards mobile device management solutions to better monitor their IT environments, address security needs and manage their BYOD policy.
Jamf's services are designed to make it easier for IT teams and users to manage their Apple devices more securely, efficiently and effectively than ever before making Jamf an attractive enterprise mobility management solution. With increased demand for Jamf's services, it is clear that organisations of all sizes and types – from classrooms to large enterprises – have seen the need for mobile device managers like Jamf that are specifically tailored for Apple devices.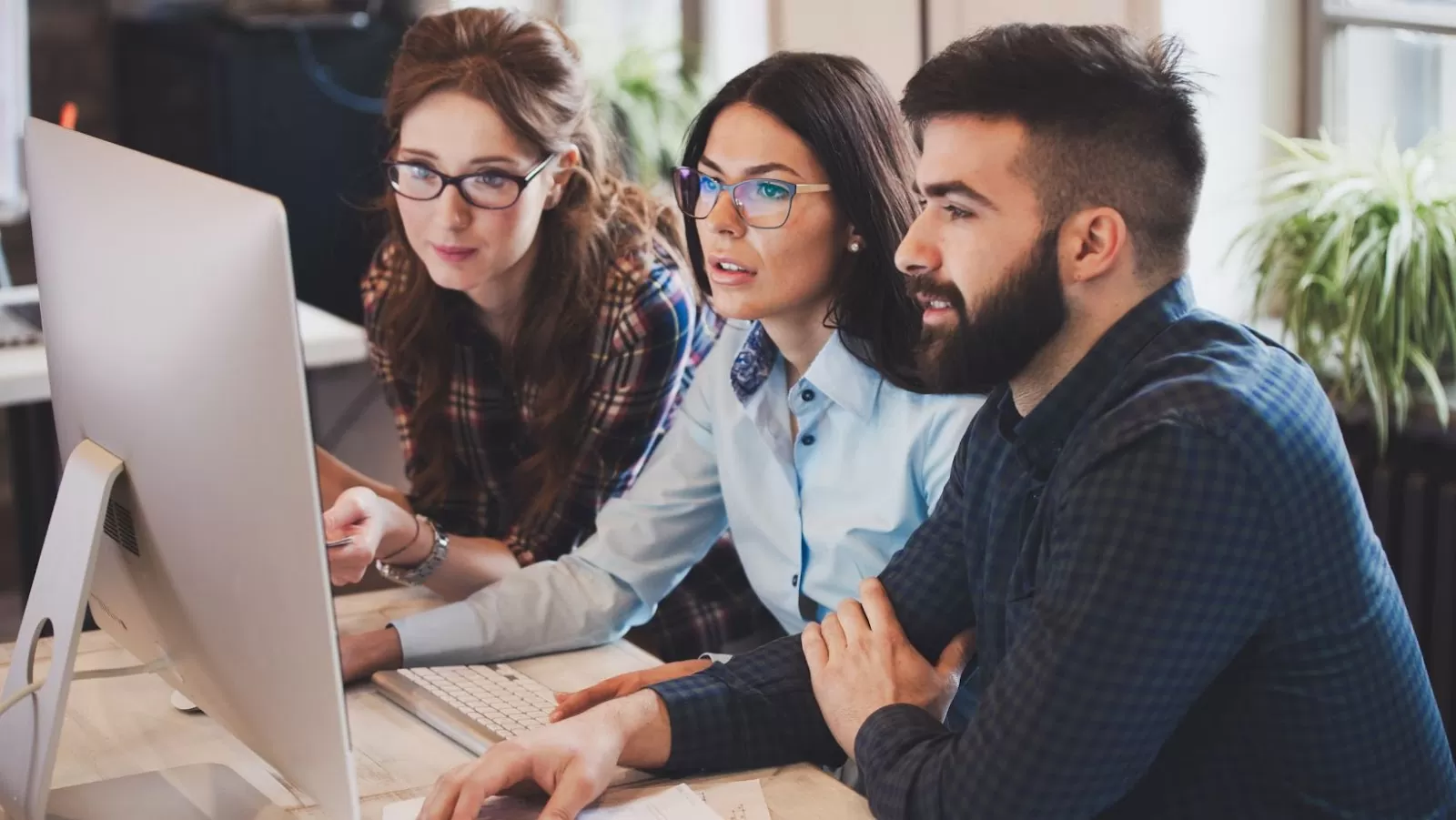 The impressive milestone of 20 million managed Apple devices validates the continued adoption of Jamf's services around the globe, indicating a momentous shift towards broader acceptance and use of mobile device management solutions in enterprises. In addition, the success demonstrates how far Jamf has come in its mission to serve companies by helping them simplify cross-platform Mac, iPad and iPhone deployments across organisations.
Benefits of Jamf
Jamf has just announced that it is now managing 20 million Apple devices for customers worldwide. This is a major milestone and testament to the product's quality. In addition, Jamf has many benefits for businesses; such as providing a secure way to manage Apple devices, offering flexibility for different user types, and providing a platform for users to collaborate, create, and innovate.
Let's take a deeper look at some of the benefits of using Jamf:
Ease of use and scalability
Jamf makes it easy to manage IT teams in various organisations and sizes. Existing solutions can be used for just one device or scaled up to thousands with the ability to simultaneously deploy content and settings across all devices. In addition, as a cloud-based solution, Jamf simplifies remote management of Mac, iPad, iPhone, Apple TV and other Apple devices from anywhere with an internet connection.
For Apple admins, Jamf Pro offers an intuitive web-based console that requires minimal effort and setup time when managing large or complex IT deployments for their organisation. It allows admins to quickly set preferences consistently across their fleet of devices; assign remote commands; customise OS settings; select which apps should be installed; create custom scripts that can execute on endpoints during deployment; create detailed reports; and integrate with third-party solutions like IBM MaaS360® to easily unlock more powerful analytics tools.
Another benefit of Jamf's scalability is that it supports multiple integration points on a single platform. With the ability to securely access over 20 different cloud services, organisations have the flexibility to build their desired workflow using automated solutions based on each service, reducing manual workloads and freeing up time for effective business operations. Jamf also integrates with existing MDM solutions such as Microsoft Intune® so admins don't have to start from scratch when setting up new deployments in the workplace.
Additionally, Jamf has hundreds of partners who provide customised service packages that optimise use-case designs through efficient integration services, making user experience a priority within any organisation's environment. From mobile device management (MDM) implementations for HIPAA or SOX compliance needs – custom built enterprise app stores – plugin development – coexistence partner integrations (Office365 or GSuite) – asset tracking features – security hardening configurations – automation integrations – and third-party applications tailored for healthcare industries – Jamf provides the freedom needed by admins to create operational tasks specific to any deployment effort at hand.
Security and compliance
Jamf helps organisations ensure secure access to Apple devices' data and applications, meeting regulated industries' compliance standards. With Jamf, organisations can configure Apple devices to adhere to predetermined settings with automated enforcement, allowing end users access to data and applications quickly and securely. In addition, by setting up access policies for individuals or groups, IT admins can provide administrative privileges for specified accounts or apps while keeping sensitive data out of reach from unauthorised users.
Jamf also offers a variety of layered security features such as single sign-on (SSO), two-factor authentication (2FA), password expiration controls, and VPN settings, which help organisations protect their network from external threats. It also provides transportation layer security (TLS) encryption across various products available in government data centres. On the device side, Jamf offers mobile threat defence (MTD) integration which detects potential malicious activity on user devices. Moreover, Jamf's patch management solution ensures all apps are regularly updated with the latest security patches ensuring optimal security levels for any environment – whether cloud-based or on-premise.
Automation and customization
Jamf software offers enterprises a wealth of automation and customization options. From automated computer imaging, to Apple Remote Desktop (ARD) capabilities, Jamf delivers powerful administration tools that take the stress out of IT deployment and management. This allows businesses to maximise their resources, minimise user disruptions and ensure that their devices contain the latest apps, software patches and security updates.
With Jamf's automated system, an organisation can configure its devices in minutes instead of days or hours with more traditional deployment methods.
With Jamf's customizable UI, admins can also go beyond the Apple defaults and customise the desktop to fit their business needs. They can easily create unique enterprise policies by setting device restrictions such as:
Displaying company logos on devices' logon screens;
Enforcing data encryption;
Disabling built-in cameras when needed for privacy concerns.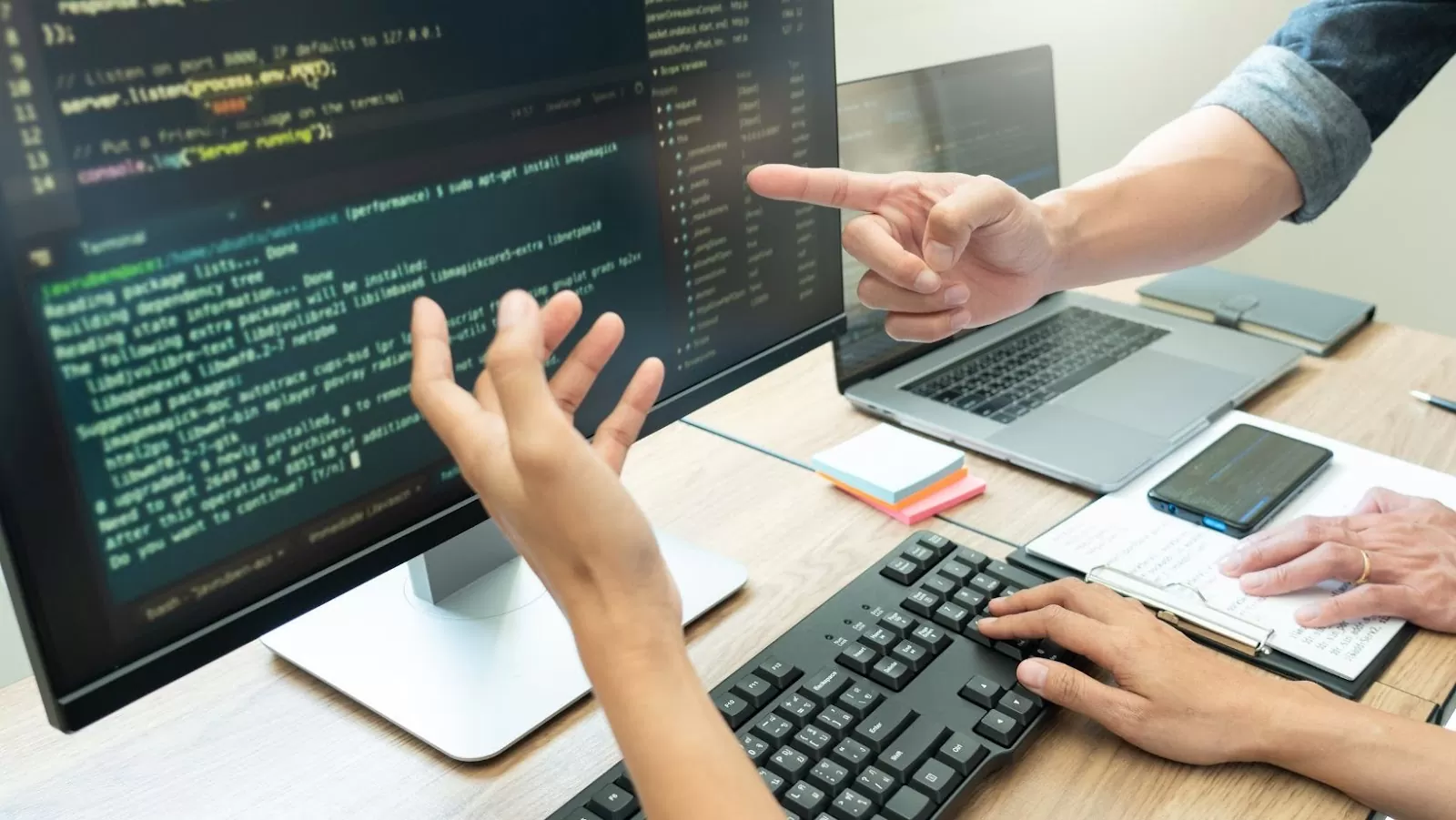 In addition to customising self-service portals for users—where personnel can check in/out items or access repair requests—there are also long-term end user features such as restricting a device's access to only certain applications based on age-related ratings or content sensitivity levels.
Challenges for Jamf
Jamf's impressive achievement of managing 20 million Apple devices for customers worldwide is a testament to their success. However, with this success comes certain challenges. Jamf must now consider how to scale their current infrastructure to accommodate the continuous growth, while staying reliable and secure.
In this article, we will explore the challenges and opportunities that Jamf faces as the number of devices managed continue to grow.
Managing customer expectations
As Jamf has grown to 20 million managed Apple devices, it has faced several new challenges. One key challenge Jamf has faced is managing customer expectations. This can be difficult due to the speed at which technology evolves, the ever-changing enterprise environment, and customer demand for greater customization and scalability.
The enterprise landscape is particularly challenging because businesses are always changing their needs and deploying new solutions requiring different deployment and management capabilities. As a result, expectations of what Jamf's services can accomplish must be constantly adjusted as functionality is added or integrated with other solutions to meet customer demands.
In addition, Jamf must balance speed with quality to deliver the expected results on time while maintaining the highest data security and performance standards. This requires technical expertise and an understanding of the end goals that customers are seeking when they select Jamf as their partner in device management. Finally, Jamf needs to acknowledge user feedback quickly to ensure best practices are used when developing solutions for a wide variety of business needs.
Staying ahead of the competition
As the world-leading vendor of Apple enterprise management solutions, Jamf is in an enviable and fast-growing position. However, the company knows that staying ahead of the competition means providing users with innovative and highly secure products and services.
To ensure continued success, Jamf must keep a close eye on developing trends in Apple device use and be ready to respond quickly. This includes staying on top of security threats like malware, vulnerabilities and data breaches. In addition, with greater adoption of multi-platform enterprise tech solutions, Jamf must remain elegant enough to meet the needs of its target market while maintaining stringent standards in privacy compliance and data protection protocols.
Finally, as larger businesses seek out cost savings wherever possible, keeping prices competitive will also be a major factor for Jamf. Staying ahead of the competition requires investing resources into constantly developing competitively priced product offerings compared to other providers' offerings while still providing value. With 20 million Apple devices already managed by Jamf worldwide and continued organic growth on their rise each quarter,Jamf remains well positioned for reaching even greater heights in 2020 and beyond.
Keeping up with the ever-evolving technology landscape
The technology landscape is ever-changing and as organisations embrace the trend of remote work, managing Apple devices remotely has become an increasingly critical challenge. This is why Jamf, a leading provider of mobile device management solutions for organisations worldwide, has experienced immense growth over the past few years.
Jamf now manages more than 20 million Apple devices worldwide, and needs to keep up with the continued evolution of remote technologies to remain competitive. In addition, as equipment becomes more advanced, Jamf must constantly ensure that their products provide secure, efficient and user-friendly ways for organisations to manage their device fleets.
In addition to needing to stay informed about trends in technology, Jamf must also master the task of integrating new features into existing products in an efficient manner without sacrificing quality or end user experience with their product offerings. Furthermore, with new trends emerging daily in areas such as augmented reality (AR), virtual reality (VR) and artificial intelligence (AI), Jamf should stay on top of these advancements while also honing in on possible challenges they may bring and develop related strategies accordingly.
Finally, while pursuing innovation, Jamf must build or leverage relationships with manufacturers to create unique offerings that customers wouldn't find elsewhere. This supports a successful partnership model where both parties benefit from sharing resources related to product research and development. Hence, both remain at the cutting edge of the mobile device management solutions industry.
tags = managing 20 million Apple devices, added 16 million devices, compared to just 4 million devices, jamf apple 47k 4mchambers9to5mac, jamf apple 16m 4mchambers9to5mac, jamf 47k 16m 4mchambers9to5mac, jamf 20m 47k 4mchambers9to5mac, jamf 20m apple 47k 16m 4mchambers9to5mac, jamf 20m 16m 4mchambers9to5mac, jamf 20m 4mchambers9to5mac, jamf 47k 4mchambers9to5mac, jamf 16m 4mchambers9to5mac, jamf apple 4mchambers9to5mac, jamf now has more than 47,000 customers