A HydraFacial is a relatively safe technique when administered by a competent specialist. A skilled practitioner can tailor the therapy to the patient's specific needs and successfully manage any complications that may develop throughout the procedure. Hydrafacial Fridley treatment typically takes 30-45 minutes.
1.      Cleansing
The first stage is to wash the skin thoroughly by eliminating dead skin cells and sebum. This is accomplished by employing high water pressure to remove dirt from the skin's surface softly yet efficiently. This cleanses and prepares the skin for the following stage.
2.      Exfoliation
After cleansing the skin, a combination of glycolic acid (GA) and salicylic acid (SA) is applied. These acids are natural exfoliators commonly found in face masks and acne treatments. GA works on the skin's surface, but SA is water-soluble and can enter deeper to clean blocked pores.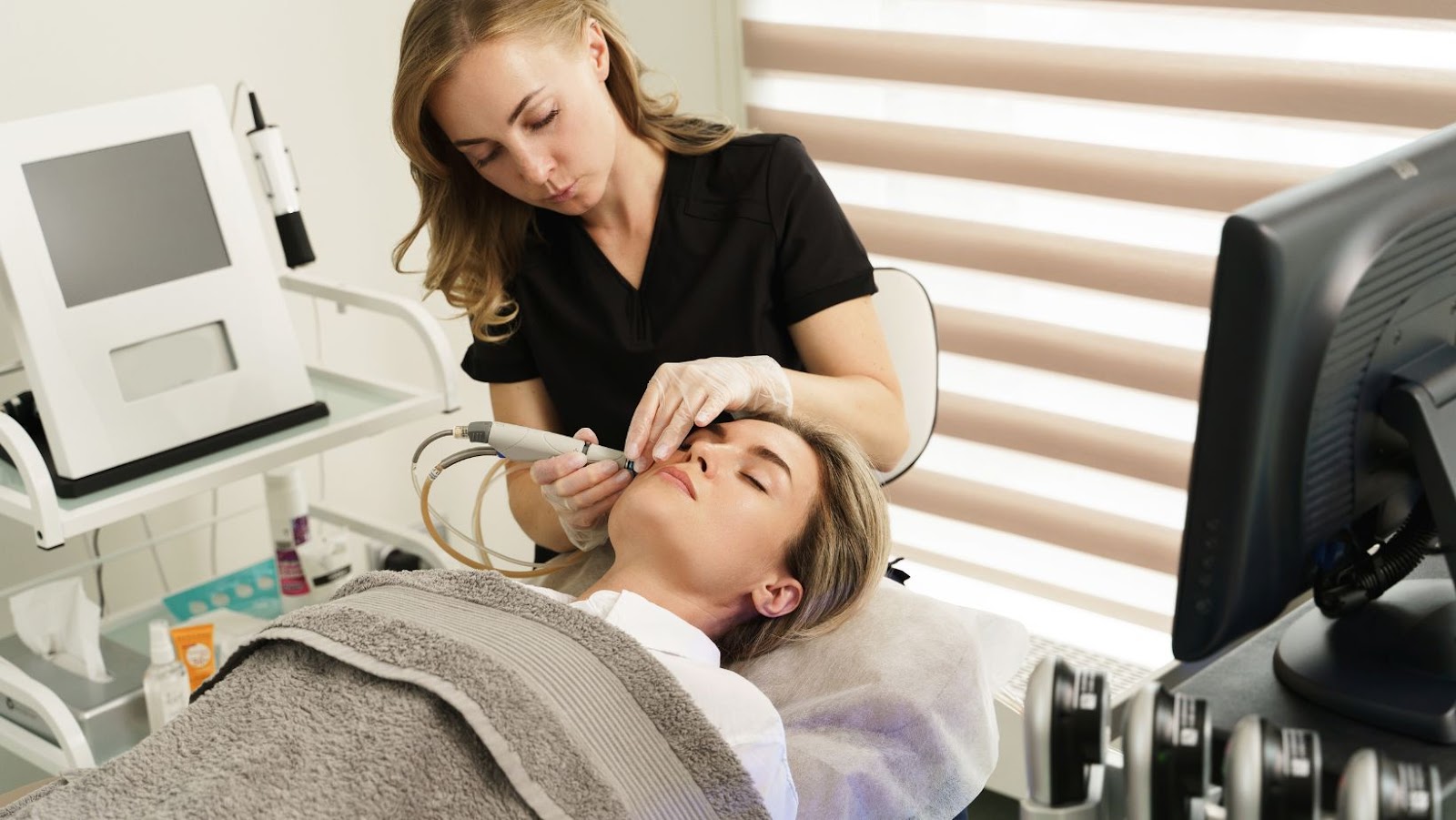 3.      Hydration
Finally, a hydrapeel tip, which resembles a little pen, is used to suction out any leftover debris, pollutants, and blackheads from the pores. At the same time, a plumping and moisturizing serum tailored to your specific requirements are administered. HydraFacial serums contain various chemicals, including hyaluronic acid (HA) and salicylic acid (SA). Also, ingredients are chosen based on your skin type and skin issues.
Advantages of Hydrafacial procedure
The HydraFacial is a gentle treatment suitable for all skin types, including sensitive skin. The process has four significant advantages that can improve the look and texture of the skin.
A.    Evens out your skin tone
A Hydrafacial may help enhance and level out skin tone, soothe spots of redness and reduce hyperpigmentation. This is due to the acid mixture used during the exfoliation process. GA, in particular, has been shown to minimize hyperpigmentation and acne scarring.
B.     Eliminates acne
Acne reduction is one of the most prevalent reasons individuals seek out HydraFacial treatments. This procedure's combination of cleaning, exfoliating, and extraction forces serves to minimize the appearance of acne and prevent future breakouts. The use of GA and SA during HydraFacials also helps to reduce the appearance of acne.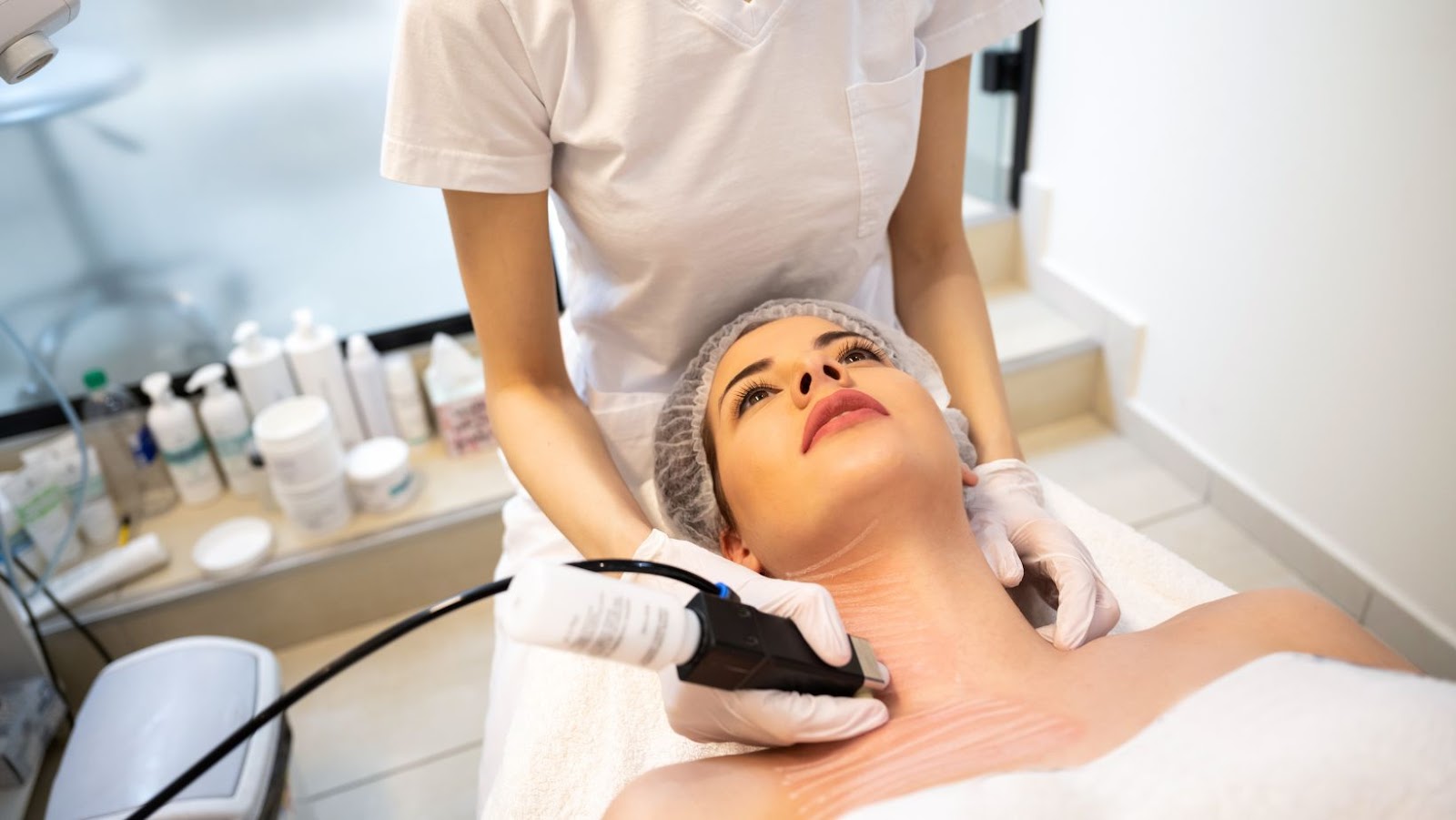 C.    Reduces the visibility of fine lines
As part of the therapy, a HA serum can help minimize the appearance of fine lines and wrinkles. According to one research, HA acid is moisturizing, has natural anti-aging qualities, increases skin suppleness, and can reduce the wrinkle's depth by up to 40%.
D.    Reduces the visibility of enlarged pores
Hydro microdermabrasion is excellent in clearing up pores; having clean pores will make them look smaller and less noticeable.
Can a HydraFacial Result in a Breakout?
A HydraFacial is intended to help treat excess sebum (oil) and dead skin cells that can cause outbreaks. The therapy may also aid in removing pollutants during skin purging following severe exfoliation. Inform your provider ahead of time if you have susceptible skin or are allergic to any substances that may lead your skin to break out after the therapy.
Using its 3-in-1 cleansing, exfoliating, and hydration procedure, the HydraFacial may help cure several skin issues in a single session. Consult a dermatologist to determine which cosmetic procedures suit your unique needs. Call Afzal Clinics to schedule your meeting today to learn more about the Hydrafacial procedure.