Hair loss can affect your scalp or entire body and be temporary or permanent. It may be due to various causes, including medical conditions, medications, hormonal changes, aging, or heredity. Excessive hair loss in the scalp (baldness) can affect anyone, but it is common in men and often a result of heredity. Some people let the balding run its course, but others decide to seek treatment. If you consider one of the treatments for hair loss, Alopecia consultation & medical management Lakewood Ranch is vital to determine the best approach for successful hair restoration.
Determining the best treatment option
Expect a thorough evaluation of your medical history because it can affect hair loss treatments' success. For example, your doctor may advise against a hair transplant if you have any medical condition restricting blood flow. After a hair transplant, the transplanted hair follicles need a healthy blood supply for growth. Therefore, hair regrowth after a hair transplant is crucial for the success of the treatment. Smoking cigarettes also restricts blood flow and impedes wound healing, so your doctor may caution against hair transplant if you smoke.
A hair transplant may also not be an option for patients taking herbal medication and blood thinners. Patients who need to take anticoagulants may also not be eligible for the procedure due to excessive bleeding. A medical history review is also essential to determine if your hair loss is due to other underlying factors. For example, thyroid problems and low iron levels (anemia) contribute to hair loss. If alopecia is due to an underlying condition, treating that problem may be enough to restore growth and prevent hair loss.
The surgeon also needs to understand the hair loss pattern in your family to estimate the hair loss scope to expect in your lifetime. For example, if you are a young patient with a strong family history of hair loss, you may benefit from a hair transplant. However, since you may still lose hair in the future, your surgeon will keep enough donor hair for possible future use. Your surgeon considers all these factors to formulate a personalized hair loss treatment program to meet your needs.
Procedures at a hair loss consultation
Dermoscopy
A dermoscopy is a non-invasive procedure that gives your doctor a clearer view of the affected scalp area and individual hair follicles. Your surgeon uses this test to determine if your hair loss differs from typical androgenic alopecia. In case of any questions about diagnosis, you will need a scalp biopsy.
Scalp biopsy
For this procedure, the surgeon takes a sample of your scalp from two locations after administering local anesthesia.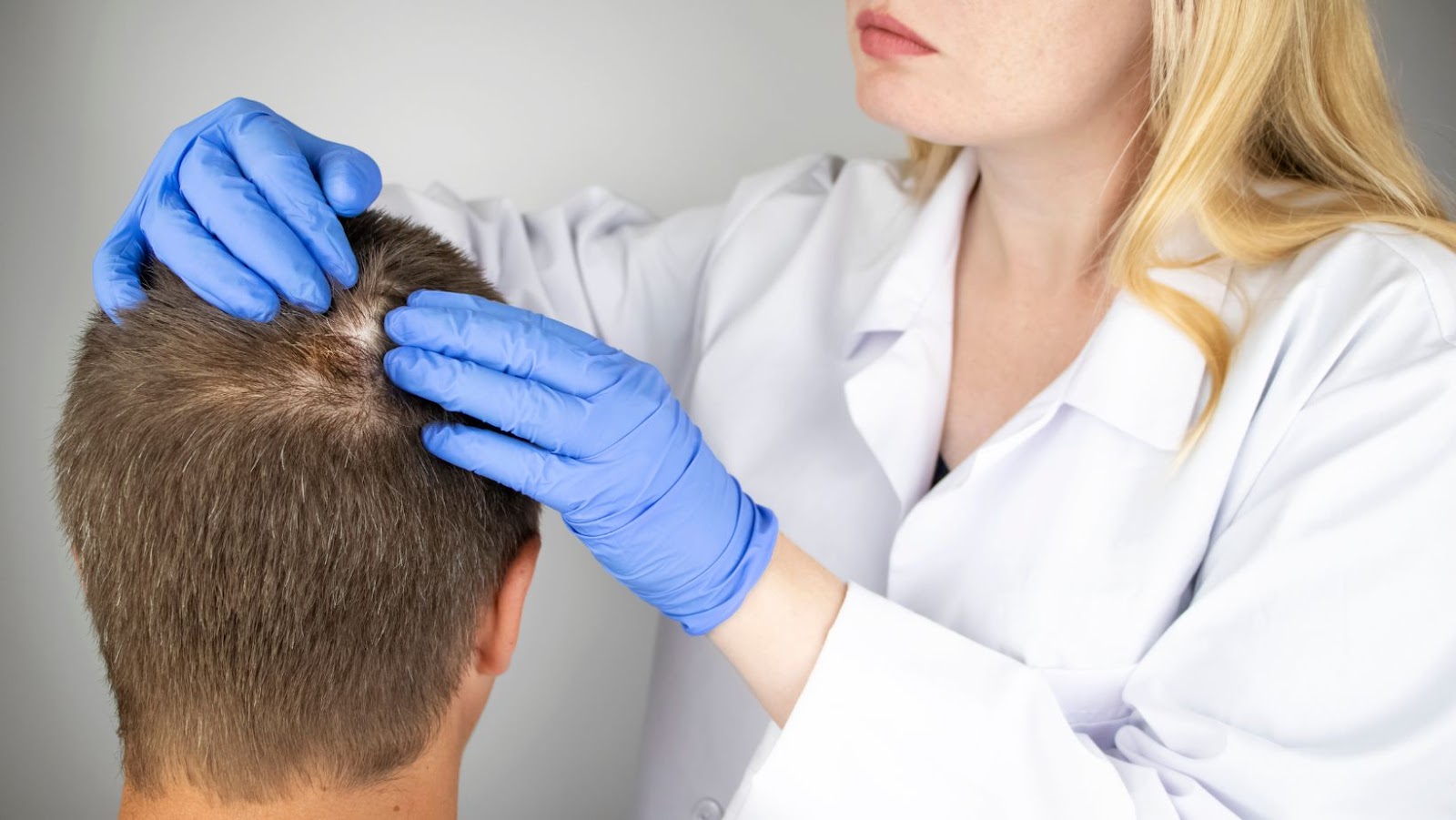 The punctured skin is closed with sutures, and the specimen is sent to a dermatopathologist for close examination. Your surgeon will consider the results of the scalp biopsy along with your medical and family history to direct treatment. If the biopsy reveals cicatricial alopecia, your treatment will differ from androgenic alopecia treatments.
Photographs
Your surgeon's assistant will photograph your scalp from different angles to track your progress.
Book an appointment with your specialist at Hones Hair Restoration for a hair loss consultation to determine the best treatment approach for you.