In today's fast-paced digital era, the intricacies of business transactions are continually evolving. As conventional document authentication methods become riskier and less efficient, the business world needs advanced solutions to secure and expedite these essential operations. That's where the role of digital signatures chips in. Given the high stakes surrounding security, compliance, and efficiency, embracing this technology is increasingly crucial for modern enterprises. Here's why they're a must:
Saves Time And Money
In conventional business settings, obtaining a signature means printing documents, sending them to the relevant parties, and then waiting for the signed copies to return. This process doesn't just consume paper and ink; it also tacks on shipping fees and administrative expenses. Furthermore, the time this manual procedure takes can create delays that hinder timely business decisions.
Digital signatures fundamentally alter this equation. Through platforms like SignNow, everyone involved can affix their signature digitally and in real time. There's no need for the cumbersome steps of printing or mailing. Upload the document and obtain the needed signature almost instantly.
This technology makes operations more streamlined by eliminating logistical challenges and minimizing delays. The time saved can accelerate project timelines, facilitate faster decision-making, and result in a more agile, responsive business. Monetary savings from cutting material and administrative costs can be redirected into other essential aspects of your business, optimizing your overall budget.
Offers Enhanced Security
One standout benefit of digital signatures is their robust security features. Unlike traditional paper-based methods, where signatures can easily be forged and documents tampered with post-signing, digital solutions seal these security loopholes effectively. Each digital signature is unique and tied to the record via encryption, ensuring immediate detection of unauthorized changes.
Platforms facilitating digital signatures feature multifactor authentication, adding a protective layer beyond a username and password. These platforms also allow the sender to track who has accessed or signed the document and when offering a comprehensive audit trail.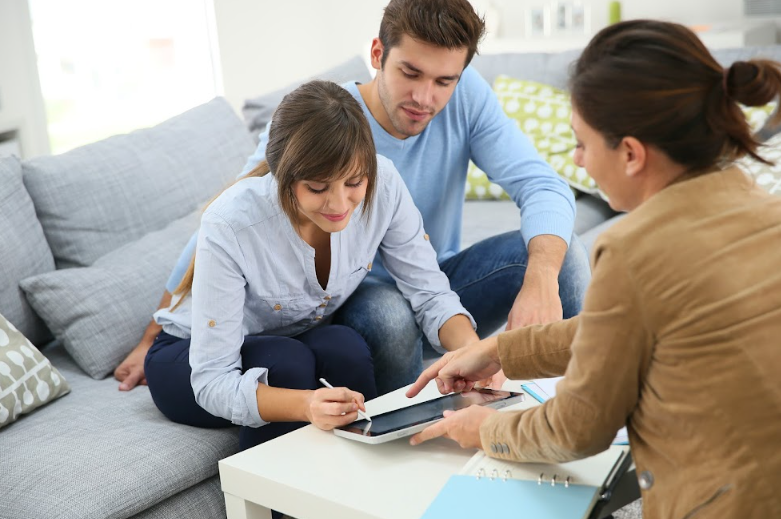 Thus, adopting this technology is more than just a convenience. It's essential to safeguard your documents against unauthorized modifications and access. In an era where data breaches are unfortunately common, fortifying document security through digital signatures is an intelligent way to protect your business interests.
Makes Regulatory Compliance Easier
Compliance is always top of mind for businesses operating in regulated industries like healthcare and finance. Traditional verification methods often complicate the difficult task of adhering to industry regulations. These older systems require the labor-intensive, error-prone task of manually tracking and storing signed documents.
Digital signatures simplify compliance considerably. They automatically generate detailed records—capturing who signed, when, and where—which are securely stored and easily retrievable for audits or inspections. The ease with which such precise tracking can be maintained is almost impossible manually but becomes straightforward when utilizing electronic signatures.
This technology significantly lightens the administrative load for regulatory compliance. It reduces non-compliance risk and minimizes the time spent on related tasks. The result is a business operation better equipped to navigate today's regulatory maze.
Leads To Increased Mobility For Remote Teams
Remote work is increasingly common in today's work environment, offering flexibility and a broader talent pool. However, it introduces challenges around document validation and authentication. Digital signatures quickly resolve these concerns. Team members can securely sign off on projects from any location.
Since most digital signature platforms operate in the cloud, 24/7 access is the standard. All you need is a reliable internet connection. This convenience enables remote teams to efficiently approve budgets, close contracts, and more without being hindered by their location.
By eliminating these geographical and logistical constraints, digital signatures make remote work feasible and improve efficiency. This translates into higher productivity and a more adaptable business better suited for rapid decision-making.
Leads To increased Customer Satisfaction  
In an era when customers expect more than ever, delivering secure and efficient services is critical to business success. Digital signatures streamline document processing, sparing your clients to wait for snail mail to sign and return papers. Transactions become quick and straightforward.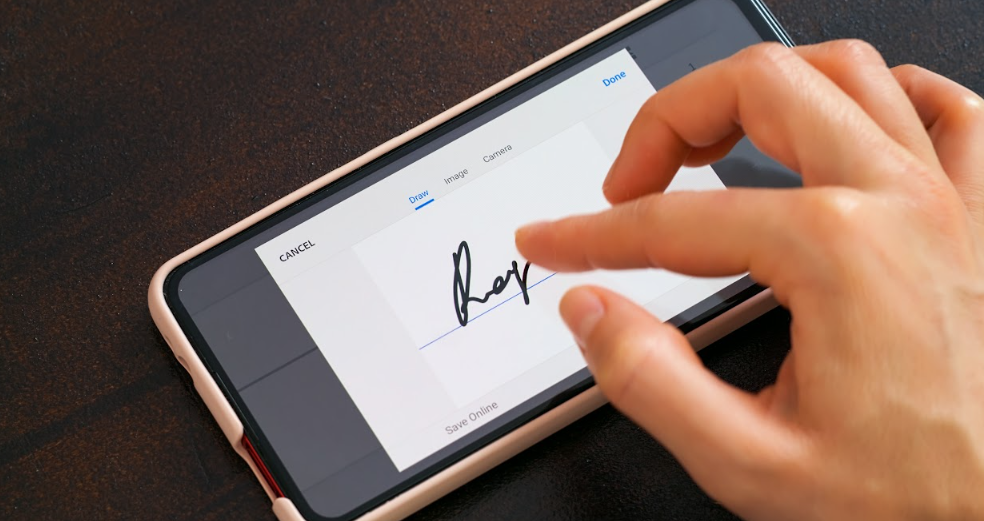 This speed and convenience lead to faster project completion and contract turnaround, building trust and solidifying business relationships. The seamless, secure signing experience shows you value your clients' time and security, adding to your firm's credibility.
Customer satisfaction isn't just about your product or service and overall experience. Implementing digital signatures enhances this experience, making it more streamlined, faster, and secure, encouraging repeat business.
Results In Reduced Environmental Footprint
Digital signatures have a ripple effect beyond operational effectiveness and security; they also contribute positively to your company's environmental impact. Traditional paper-based operations require significant resources. For instance, they consume vast amounts of paper, ink, and energy. Also, the carbon emissions from vehicles delivering these paper documents contribute to environmental pollution.
Switching to a digital solution mitigates most of these concerns. The entire process becomes digital, significantly reducing waste and energy usage.
By embracing this technology, your company is making a meaningful contribution to environmental sustainability. That could also serve as a unique selling point in today's ecologically conscious world.
Conclusion
In the ever-changing business landscape, the need to adapt is relentless. While innovation and growth often steal the spotlight, you shouldn't overlook foundational processes like document verification. Transitioning to digital signatures is more than a technological upgrade; it's a strategic move that touches various facets of operational excellence. Adopting this digital solution isn't merely advantageous—it's essential for successfully navigating the complexities of contemporary business.