In the digital age, integrating cutting-edge technology into your e-commerce business isn't just an option; it's a necessity. From customer acquisition to inventory management, technological advancements offer opportunities for business process optimization, cost reduction, and increased profitability. Let's explore various avenues through which digital technology can be seamlessly integrated into all aspects of your e-commerce business.
Cloud Computing: The Backbone of Modern E-Commerce
Cloud computing offers a scalable and efficient infrastructure for your e-commerce business. By migrating data and applications to the cloud, you can achieve real-time synchronization and improve accessibility. The cloud also provides a secure backup for critical business data and offers flexibility in managing resources according to business demands.
Big-Data Analysis: The Key to Optimized Operations
Leveraging big data analytics can offer insights into customer behavior, seasonal trends, and inventory management. It helps businesses make data-driven decisions that can significantly improve efficiency. By analyzing large volumes of data, companies can optimize inventory, forecast demands, and even personalize customer experiences, leading to higher conversion rates.
Mobile Apps: A Direct Channel to Your Customers
Creating a mobile app can greatly improve the user experience, encouraging more engagement and higher retention rates. Features like push notifications, in-app purchases, and real-time updates can make it easier for customers to interact with your brand, thereby boosting sales.
Digital Marketing: Casting a Wider Net
Digital marketing techniques like SEO, PPC advertising, and social media marketing can amplify your reach and increase brand awareness. A well-executed digital marketing strategy can bring in new customers while retaining existing ones, leading to higher lifetime value and better ROI.
Artificial Intelligence and Machine Learning: The Competitive Edge
AI and machine learning algorithms can revolutionize your e-commerce business by automating customer service, offering personalized recommendations, and even predicting future market trends.
For instance, chatbots can handle routine customer queries 24/7, freeing up your human resources for more complex tasks.
Time-Management Tools: The Linchpin of Efficiency
Time is money, and in the fast-paced world of e-commerce, effective time management is crucial. Investing in online time-management tools can help you track project timelines, allocate resources effectively, and meet deadlines. These tools can also provide actionable insights into workflow bottlenecks, helping you fine-tune your operational strategies.
Videos have emerged as one of the most engaging forms of content on social media platforms like TikTok and Instagram. If you are looking to create captivating videos without breaking the bank, use a free video editor tool for TikTok and Instagram that can help you make compelling content effortlessly. This is an excellent way to leverage the power of social media and connect with a younger audience.
Cybersecurity: A Pillar of Trust
As you invest in digital technology, it's crucial not to overlook the importance of cybersecurity. Your customers entrust you with their personal information, including financial data, which makes cybersecurity a cornerstone of trust in any e-commerce setup. Employing technologies like SSL certificates, secure payment gateways, and multi-factor authentication not only safeguards against data breaches but also boosts consumer confidence in your platform.
Virtual Reality (VR) and Augmented Reality (AR): Revolutionizing Customer Experience
While still emerging, VR and AR technologies are beginning to reshape the way consumers interact with e-commerce platforms. For instance, virtual showrooms allow customers to "walk through" a space filled with products, giving them a more tactile shopping experience from the comfort of their homes. Augmented reality apps can let users virtually "try on" products, whether it's clothing, makeup, or furniture, giving them a better sense of what they're purchasing and reducing the likelihood of returns.
Blockchain: Transparency and Accountability
Blockchain technology can add an unprecedented level of transparency and accountability to e-commerce transactions. With its decentralized ledger, blockchain can securely and transparently track transactions, thereby reducing fraud and making it easier for consumers to trust smaller retailers.
Internet of Things (IoT): Real-Time Monitoring and Insights
The Internet of Things can also be leveraged for better inventory management and customer experience. IoT sensors can track inventory levels in real time, send automated alerts for restocking, and even monitor the conditions of perishable items.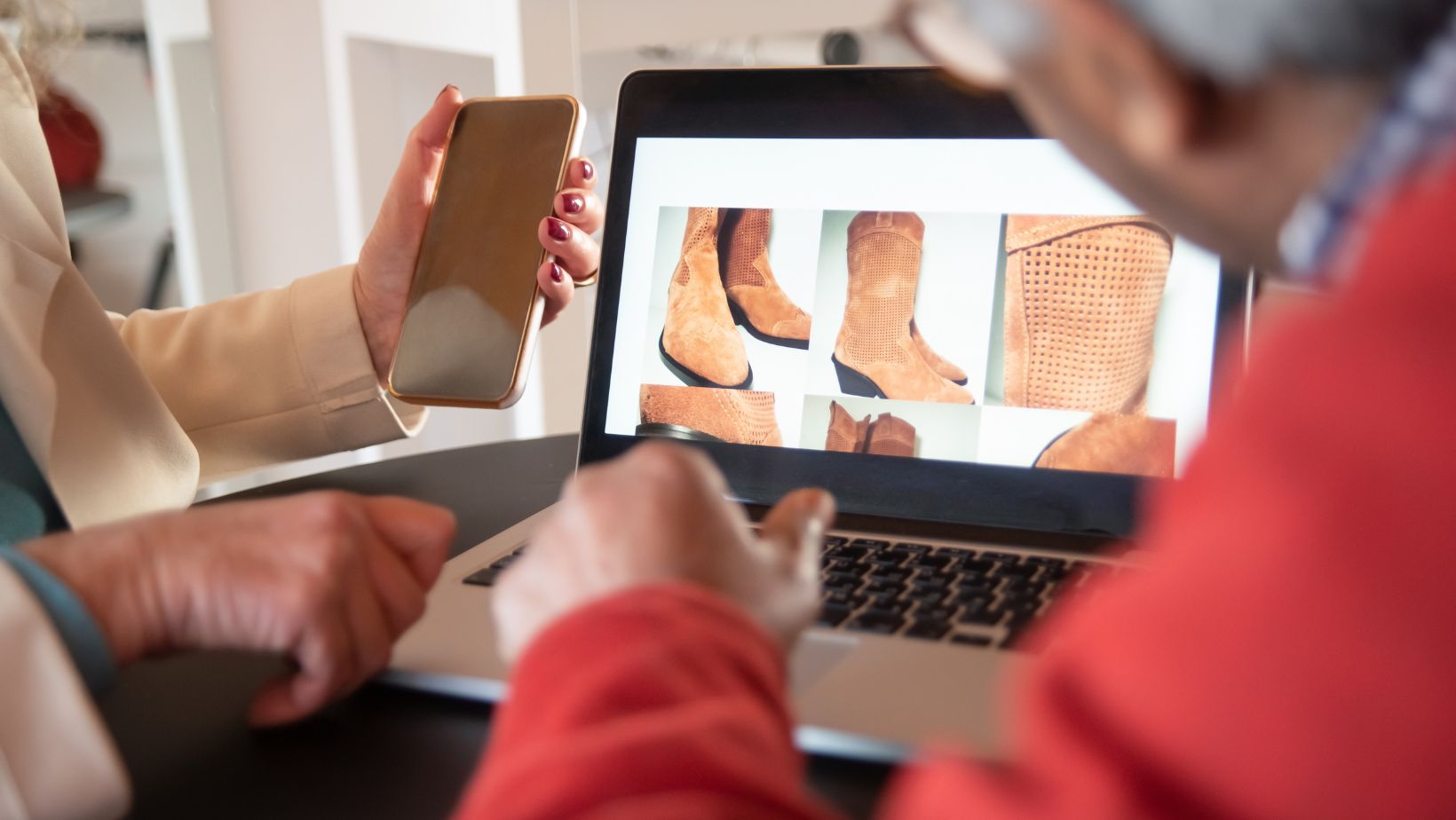 For the customer, IoT can enable smarter search functionalities and more personalized experiences based on data from connected devices like smartphones, smartwatches, and even smart home systems.
Building a Digital Ecosystem: The Way Forward
One of the keys to successfully integrating digital technologies into your e-commerce business is to think of it as building an interconnected digital ecosystem. Instead of standalone solutions, each technology should be a piece of a larger puzzle that, when completed, offers a seamless, efficient, and engaging experience for both your customers and your team.
Integrating digital technology into your e-commerce business is a continual process that can dramatically improve both operational efficiency and customer satisfaction. By embracing advancements like cloud computing, big data analytics, and artificial intelligence, businesses can stay competitive in the ever-evolving digital landscape.
Embracing digital transformation doesn't mean simply adopting one or two technologies; it's about creating a synergistic ecosystem where various technologies complement each other. Take the plunge and start integrating these digital solutions into your e-commerce business to see a real change in growth, scalability, and customer engagement.