Texas Holdem Poker is a beloved game played by millions around the world. While it would seem to depend only on luck, in actuality, it is a lovely combination of both ability and luck. Of course, a little laughter is thrown in for good measure. This popular game has brought many laughs and memorable moments to family game nights and countless casinos. You'll quickly learn how thrilling and unexpected this card game can be, whether you're an experienced pro or a beginner just getting started. So get ready to shuffle up and deal because the world of Texas Hold'em Poker awaits!
The Basics of Texas Hold'em Poker
One of the most well-liked poker variations is Texas Hold'em, which is loved by players of all skill levels. It's a game that requires a winning combination of luck and skill, with the cards dealt playing a major role in determining the outcome of each hand. However, seasoned players know that this is only part of the story, with successful strategies involving betting, bluffing, and the ability to read opponents. Understanding hand rankings and the game's structure is also crucial to success, with the aim of creating the best possible hand from the two cards dealt and the five community cards. Whether playing in a friendly game with friends or competing in high-stakes tournaments, it's clear that Texas Hold'em demands both a deep understanding of the basics and a shrewd strategy to win big.
Texas Hold'em is a game with a distinct social element that elevates it above mere card playing. While the objective of the game is to have the highest-ranked poker hand, it's the fun of group play that draws people to it.
From the laughter and levity that comes with sharing anecdotes about humorous moments that often occur during games to the camaraderie among players, who form friendships and bonds around the poker table, it's easy to see why Texas Hold'em is such a popular game. And while knowing poker hands ranked is part of the game, it's the way that players engage with each other that makes it a truly social experience.
Balancing Luck, Skill, and Laughter in Texas Hold'em Poker
Texas Hold'em Poker is a game that requires a delicate balance between luck, skill, and humor. While embracing the unpredictable nature of the game can sometimes be challenging, handling it with grace and humor is essential. Continual learning and skill improvement are also critical factors in a successful poker journey. From understanding the strength of different Texas Holdem hands to honing strategic thinking, expert players are always looking to improve. However, in the game of Poker, success is not everything. Regardless of the outcome, it is crucial to concentrate on the social and enjoyable components of the game. In the end, enjoying the trip while accepting both the highs and the lows is the key to having a well-rounded poker experience.
Famous Instances Where Luck, Skill, and Laughter Collided
In the realm of professional Poker, there have been several instances where luck, skill, and laughter have collided. One of the most memorable moments stems from the game of Texas Poker. It was during the World Series of Poker when a relatively unknown player, Chris Moneymaker, was able to bluff his way to victory against seasoned professionals. To add icing to the cake, Moneymaker pulled off the biggest payday in poker history, raking in $2.5 million in prize money. Another notable moment occurred at the Bellagio casino in Las Vegas during the 2003 World Poker Tour Finals.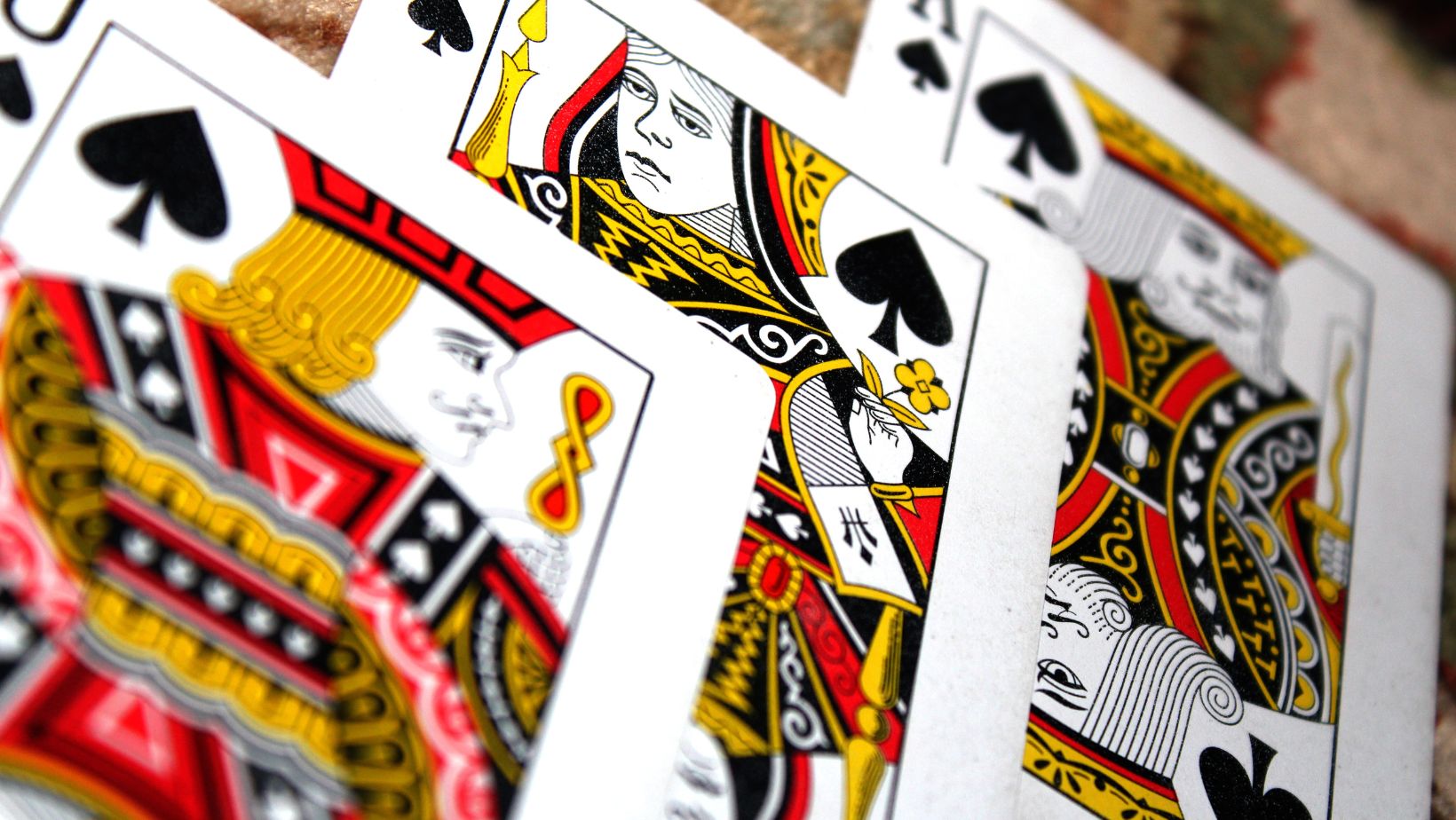 Just as professional player Gus Hansen thought he had won the hand, his opponent, Daniel Negreanu, received an unexpected four-of-a-kind that swept the table and left Hansen in utter disbelief. These incidents serve as a reminder that anything can happen when playing Poker and that the game also involves a little chance and humor in addition to skill and strategy.
Conclusion
Texas Hold'em Poker has long been renowned as a card game where luck and skill intermingle, creating an atmosphere of intense concentration and high stakes. But what really sets it apart is the social experience it provides. Whether you're playing online at Texas Holdem online or in person over a table, the game invites its participants into a world of laughter, camaraderie, and, occasionally, heartache. It's more than just a game where players compete against one another; it's a journey with ups and downs, unexpected turns, and twists.
Whether you win or lose, the joy of the game comes from appreciating the journey itself. In the end, that's what distinguishes Texas Hold'em Poker from the competition. So gather your friends, or log onto GG Poker, and remember to approach the game with a balanced perspective and an appreciation for the unique charm that has made it so beloved. So what are you waiting for? At GGPoker, the biggest poker site in the world, start playing Texas Holdem right away!