With artificial intelligence (AI) rapidly gaining traction in the technology sector, businesses and healthcare organisations are now looking to leverage the incredible potential of AI-powered solutions to better their outcomes.
Microsoft and Nuance have joined forces to offer a unique combination of powerful AI capabilities to facilitate organisations in their transformation journeys. In this article, we will be exploring the benefits of leveraging Microsoft and Nuance's AI-powered solutions to unlock greater potential in the business and healthcare domains.
Definition of AI
Artificial Intelligence (AI) is a broad term that refers to intelligent systems that are designed to understand their environment and interact with it in order to solve problems or complete tasks. AI systems include a wide range of components, from simple rules-based systems to complex machine learning algorithms. Deep learning, which uses large amounts of data as input for making decisions and producing results, is one of the most advanced forms of AI.
AI has become increasingly important for both business and healthcare organisations due to its ability to enhance efficiency, speed up decision making, reduce costs, and even determine optimal outcomes. For example, trained AI models can identify objects in images or analyse free text in documents and extract relevant information with the same accuracy as an experienced human operator.
Microsoft has been an important leader in the field of AI for many years during their transition into cloud computing through Azure. Their extensive use of AI is evident in services such as Cortana and Bing search. Additionally, Microsoft was one of the first companies to launch a public cloud-based deep learning platform known as Azure Machine Learning Service which provides advanced analysis capabilities while maintaining its commitment to customer trust and privacy through security measures such as role-based access control (RBAC).
Meanwhile, Nuance Communications Inc., with its many decades of experience in the healthcare sector including transcription services and clinical care applications supporting radiology into cancer research projects have proven its innovation potentials have developed AI techniques for applications such as virtual assistants or natural language processing (NLP) that allow systems to interpret what's spoken so they can provide accurate responses back – analysing human speech down into tiniest parts so it can be understood by computers. With Nuance's voice recognition approaches being deployed widely across hospitals on top Microsoft's cloud platform could truly tackle both patient caregivers as well independent developers who are building next generation products focused on improving patient health outcomes and transforming how businesses operate – all thanks to Artificial Intelligence technology!
Benefits of AI
AI-powered solutions offer a range of advantages for businesses and healthcare organisations across industries. Such solutions enable organisations to gain deeper insights into their customers and operations, and to increase productivity, efficiency, and customer satisfaction. AI-powered services are also helping healthcare organisations to streamline and better manage their data and systems, while providing improved quality of care for patients.
Microsoft has partnered with Nuance to deliver AI solutions optimised for businesses and healthcare organisations. With Nuance's powerful Artificial Intelligence and Machine Learning capabilities, combined with the Microsoft Power Platform's advanced platform, businesses can quickly deploy AI-driven applications that drive value. Together, they are transforming business outcomes through intelligent automation of key processes, a better understanding of customer needs, enhanced customer experience management (CXM), reduced cost of operations, predictive analytics capabilities that improve decision making accuracy and the potential for personalised automation solutions tailored to an organisation's unique needs.
For healthcare organisations specifically, these AI-powered solutions can help them access more accurate patient data faster; improve operational efficiencies; create more personalised treatment plans; enhance patient care outcomes; maximise treatment budgets; achieve better outcomes for chronic diseases; reduce errors in records management; improve accuracy in staffing decisions; accelerate claim processing times; optimise consultative services billing rightsizing processes; provide real time insights on population trends driving care delivery decisions as well as understanding clinician behaviour in order to optimise interventions to drive greater patient outcomes throughout the entire system.
Microsoft has been an important leader in the field of AI for many years during their transition into cloud computing through Azure. Their extensive use of AI is evident in services such as Cortana and Bing search.
AI Solutions for Businesses
Artificial Intelligence (AI) is transforming the way businesses conduct their daily operations and interacting with their customers. Companies are integrating AI-powered technologies into their operations for better customer experience, optimised processes, faster decision making, improved employee productivity, and increased operational efficiencies.
AI solutions enable businesses to optimise their processes, increase customer satisfaction, and improve employee productivity. In this article, let's explore how businesses can leverage the power of AI to streamline their operations and maximise their potential.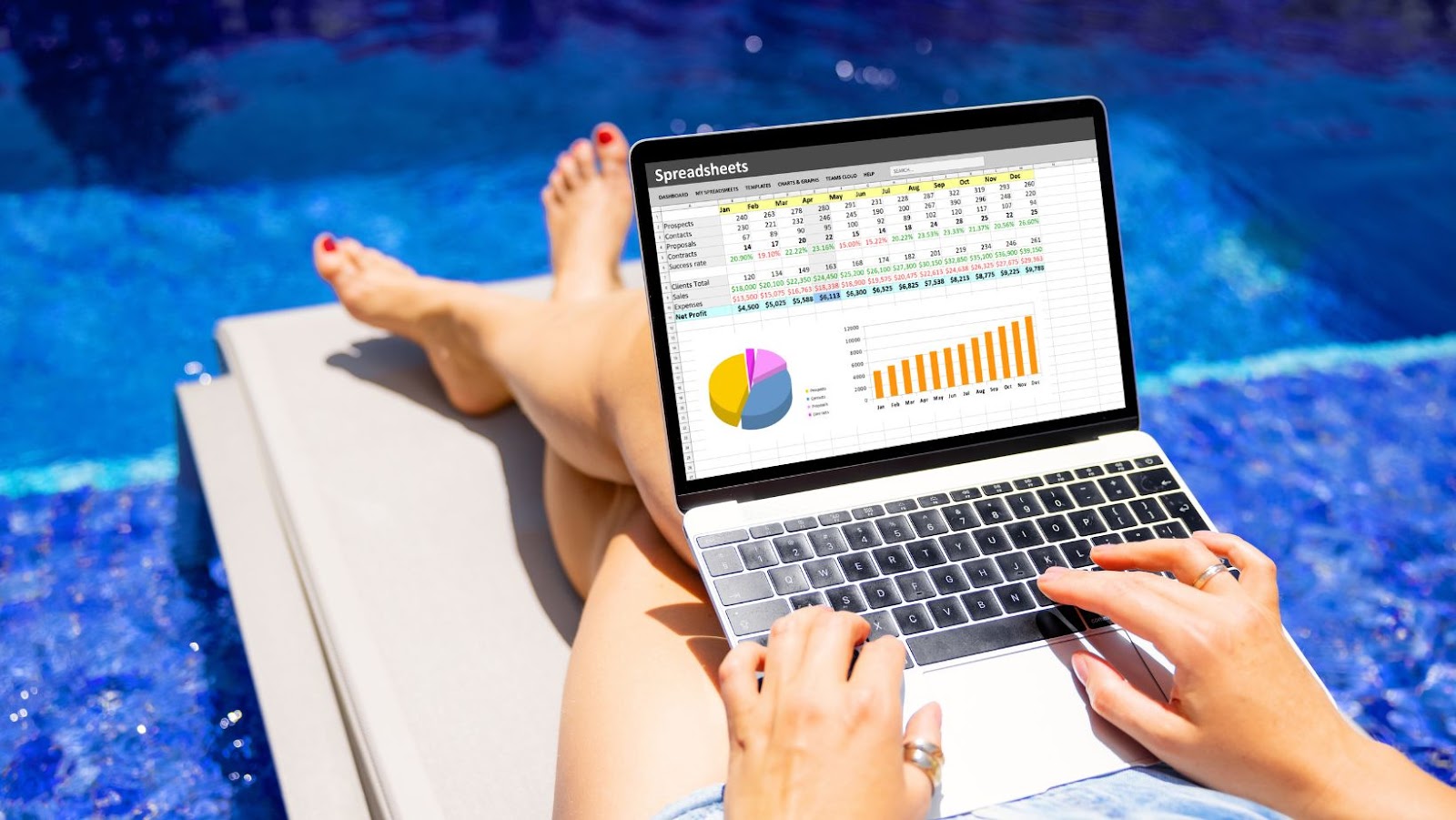 Automation
Automation has always been an effective way to improve the performance of any business or healthcare organisation, and artificial intelligence (AI) takes automation to the next level. Automation powered by AI is capable of creating solutions that can interact with customers and employees, understand their needs, anticipate their outcomes and provide recommendations.
Moreover, AI automates many tedious tasks and processes, freeing up employees for more value-added activities. For instance, predictive analytics and machine learning can be used to identify customer trends and opportunities, thereby enabling a business or healthcare organisation to manage customer interaction more effectively. Additionally, AI helps organisations process large amounts of data quickly and accurately, allowing them to make more informed decisions resulting in better outcomes for customers as well as improved organisational efficiency.
Microsoft's Service-Now-AI integration helps automate tasks such as workflow processing with Cognitive Services Bots which recognize natural language inquiries thereby increasing connectivity across different departments in a business or healthcare organisation. In combination with Nuance's advanced speech recognition solutions that convert spoken words into structured data which can then be used by AI automation solutions like ServiceNow-Cortana Intelligent virtual assistant create the most intelligent AI bots that can replace manual intensive tasks such as account setup or access requests – streamlining workflows while increasing accuracy.
The combination of Microsoft's Service Now-AI integration technology along with Nuance's advanced speech recognition capabilities gives businesses the necessary tools needed to transform their customer service operations – making them more responsive, efficient and accurate than ever before.
Improved Efficiency
The use of artificial intelligence (AI) powered solutions has opened up many possibilities both in business and healthcare processes. AI can improve efficiency in numerous ways, including automating mundane tasks, making data-driven decisions faster, and improving customer interaction.
AI can be used to automate everyday processes and make them more efficient. It can also be used to analyse data rapidly to identify trends and patterns, which allows for faster decision-making. This helps businesses respond quickly to changes in the market and make better use of available resources, leading to improved performance and profitability.
In customer interactions, AI solutions are also contributing to improved efficiency through the use of chatbots. These virtual assistants provide an easy way for customers to receive assistance on common topics quickly with no direct human involvement required. Not only does this streamline the customer experience, but it also relieves customer service staff from having to take care of inquiries about already answered questions, allowing them more time for difficult problems that require actual human input.
Moreover, AI allows technology like Microsoft's Cortana or Nuance's Dragon products can greatly reduce labour costs associated with basic tasks while also improving productivity because they are more accurate than humans at performing certain functions (such as natural language processing). This provides businesses with the opportunity to drive down operations costs while still offering superior support services and products.
AI is increasingly being used in healthcare environments as well, where it has been shown to improve accuracy through automated diagnostics while simultaneously reducing wait times and labour costs associated with providing care services. With the help of AI-powered medical imaging technology and other tools (like electronic health records)or electronic laboratory notebooks, clinicians have access to a wealth of data that enables them to make better clinical decisions than ever before, ultimately resulting in improved patient outcomes and increased satisfaction with their healthcare providers overall.
Increased Productivity
The use of AI-powered solutions in businesses and healthcare organisations can result in increased productivity. This is because AI solutions enable more efficient ways of doing things, as well as being able to complete tasks quickly and reliably. Microsoft and Nuance have partnered to create innovative AI tools that provide business and healthcare organisations with the insights needed to automate processes and make decisions securely, quickly, and confidently. The combination of the two technologies enables organisations to use machine learning and natural language processing designs while having access to data-rich insights.
AI technology can also help alleviate mundane tasks so that team members can focus their attention on other important tasks. For example, a customer support chatbot could be implemented to answer common customer service questions, or an AI solution could analyse financial statements or medical diagnoses faster than humans ever could alone. In essence, these intelligent solutions are constantly learning from every transaction they process, giving your business or organisation an opportunity to become more cost effective and better serve their customers over time.
Overall, this technology has the potential for improving business efficiency across many industry sectors including finance, banking, legal services, healthcare services, retail operations and much more.
AI Solutions for Healthcare Organizations
AI-powered solutions offer a number of significant advantages to healthcare organisations, such as the ability to improve patient care, reduce costs, and streamline processes. These solutions can also help healthcare organisations become more efficient and improve their access to data.
Microsoft and Nuance, two leading providers of AI-driven solutions, are joining forces to deliver even more innovative capabilities that can help healthcare organisations to achieve better outcomes.
In the following article, we'll explore the benefits of AI-powered solutions for healthcare organisations and how Microsoft and Nuance are working together to provide a comprehensive AI-driven solution.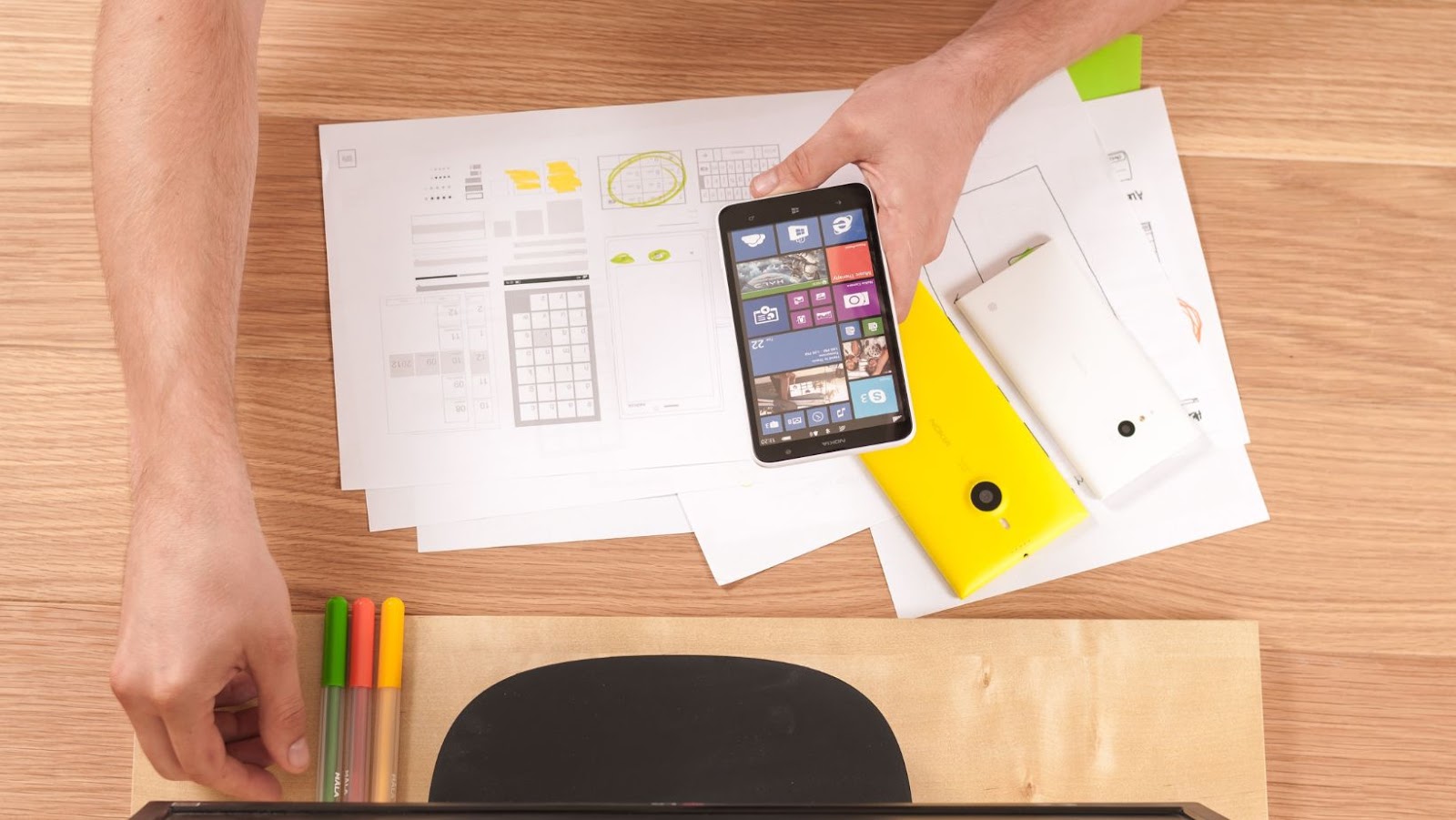 Improved Diagnosis
AI-powered solutions enable healthcare organisations to improve diagnoses for their patients. When patient data is collected and analysed, healthcare professionals can identify patterns within the data that can enhance their understanding of a patient's potential health problems. For example, AI technology has been used to detect certain objects in images that would not have been noticed by traditional diagnostic methods. AI algorithms use pattern recognition to scan through large amounts of data and identify anomalies that may suggest medical conditions.
Additionally, AI technology can help healthcare organisations make more accurate diagnoses by providing them with actionable insights into how the data they collect on patient cases might evolve over time. This predictive analysis enables healthcare professionals to determine how disease symptoms could develop and take preventative measures if necessary. Microsoft's AI technology provides physicians with enhanced decision support capabilities while helping them diagnose conditions accurately and efficiently.
Furthermore, Nuance's Dragon Medical One platform helps healthcare professionals analyse voice recordings from physicians in order to identify key phrases or words indicative of a specific condition or disease that may mean further investigation is required. This kind of speech recognition technology supports healthcare providers with their diagnosis process and can be used for training new personnel in medical diagnosis best practices as well as expanding diagnosis accuracy across organisations.
Companies are integrating AI-powered technologies into their operations for better customer experience, optimised processes, faster decision making, improved employee productivity, and increased operational efficiencies.
Enhanced Patient Care
The use of AI-powered healthcare solutions has enabled healthcare organisations to deliver higher quality patient care by streamlining complex processes. By utilising AI-powered healthcare solutions, medical practitioners can accurately assess patients' medical histories, conditions, and medications in real time. Additionally, AI-powered healthcare solutions provide valuable insights about individual patient lifestyles. This allows for more tailored treatment plans that are specifically tailored to each patient's unique health profile and needs.
AI in healthcare also improves the accuracy and speed of diagnosing patients. By leveraging AI technologies such as natural language processing (NLP) or machine learning (ML), practitioners are able to quickly identify correlations between certain symptoms or disease patterns and available treatments. This gives providers more time to focus on providing personalised care instead of being bogged down by time consuming search queries or manual data entry.
Moreover, the use of AI-powered healthcare solutions helps improve collaboration between providers by eliminating data silos across departments and improving communication between staff members with different roles within an organisation. Through intelligent automation systems, nurses or doctors can share files securely and pull richer insights from a patient's medical record with ease—reducing unnecessary administrative overhead as well as ensuring improved accuracy in clinical judgments.
This enhanced collaborative capabilities reduce the risk of errors associated with manual processes like transcribing notes or entering duplicate orders for treatments into hospital inventory systems—saving precious time for both administrative staff and clinicians alike so they can focus on more attentive patient care activities instead.
Finally, AI-powered implementations allow organisations to shift their workforce towards more proactive tasks such as managing chronic illnesses and tracking outcomes—which will ultimately result in better outcomes for patients. These solutions not only help reduce costs through predictive analytics but also help free up significant resources from mundane tasks allowing personnel to focus on providing compassionate quality care that patients deserve every day while developing value added services—ultimately leading to improved overall satisfaction levels within organisations that employ these technologies.
Streamlined Clinical Workflows
AI-powered solutions can help healthcare organisations revolutionise the way clinical workflows operate by bridging the gap between patient care and data management. AI-enabled consumer engagement allows patients to receive more timely answers and to interact with clinicians in a personalised manner. Technology advancements can provide organisational efficiency gains, support healthcare personnel with more informed decision making, and reduce manual processing times so clinicians can increase productivity.
AI-empowered solutions like Microsoft's Azure Cognitive Services and Nuance's Dragon Medical Voice Recognition along with Nuance PowerScribe are helping create more efficient clinical workflows for healthcare organisations through automation of patient data collection processes. By using natural language understanding (NLU) powered by AI speech recognition, documentation from nurses or physicians is transformed into properly formatted digital data in an abbreviated period of time. This accelerates time for care professionals to be able to attend patients rather than worrying about documentation tasks that were once done manually.
In addition, voice commands captured by smart assistants like Alexa are being used in hospitals to increase mobility for physicians and bedside nurses which leads to faster response times as well as real-time surveillance capabilities. This reduces miscommunication episodes which leads to improved patient care while reducing costs associated with rework or correction efforts from questionable data entries from manual documenting velocities that can occur associated with human errors or delays due to quality assurance reviews of information accuracy.
Microsoft + Nuance: Better Together to Transform Business and Healthcare Outcomes with AI
AI-powered solutions offer businesses and healthcare organisations the ability to transform their outcomes in powerful and meaningful ways. Through the use of Microsoft and Nuance technologies, customers can benefit from capabilities such as natural language processing, machine learning, and automation, which can help improve customer service, optimise processes, and create more efficient and cost-effective outcomes.
In this article, we will explore how Microsoft and Nuance have come together to create a transformative AI-powered solution that can help businesses and healthcare organisations succeed.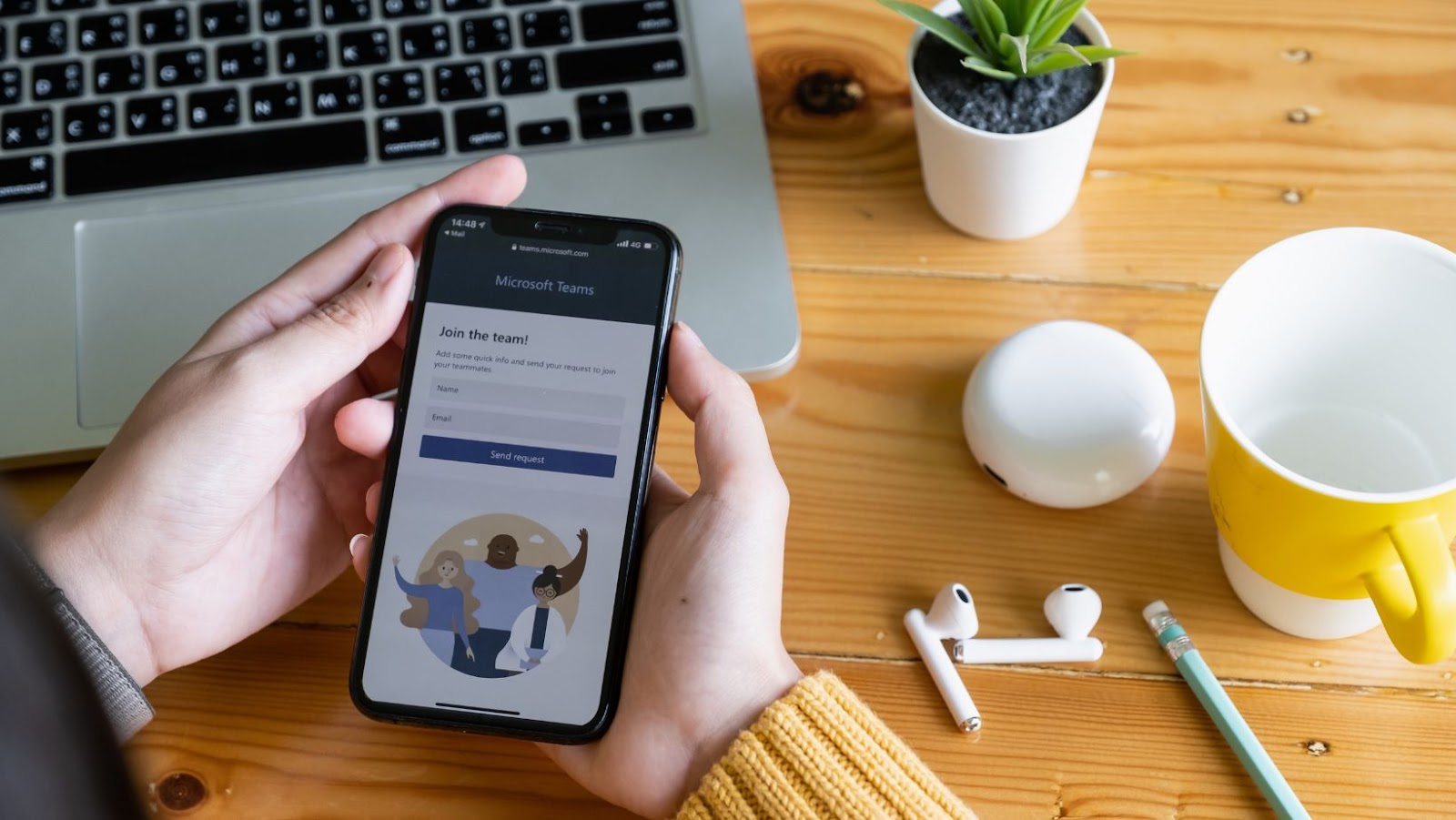 Benefits of the Partnership
Microsoft and Nuance have entered into a long-term strategic partnership to deliver AI-powered solutions to businesses and healthcare organisations. This partnership combines the power of Microsoft's AI and cloud technologies with the experience and domain expertise of Nuance. The joint solutions delivered by this collaboration bring together the capabilities needed to accelerate the adoption of AI in digital transformation and provide meaningful outcomes rapidly across industries.
Businesses can benefit from improved digital customer experiences, better operational efficiencies, lower costs, faster speed of decision-making, stronger cybersecurity guardrails, intelligent business processes for marketing insights using advanced analytics as well as cost optimization through predictive analytics.
Healthcare organisations also have tremendous opportunities from this partnership that can shape better patient care outcomes through improved clinical workflow performance combined with natural language processing capabilities and connected health tools that reduce medical error risks. Artificial Intelligence (AI) enabled platforms can optimise healthcare operations beyond what is possible today with conventional systems – helping providers address workload constraints in areas such as medical imaging processes.
AI-Powered Solutions Offered
Microsoft and Nuance have formed a strategic partnership, combining the industry-leading AI capabilities of Microsoft's Azure Cognitive Services with Nuance's AI platform to provide businesses and healthcare organisations with more powerful solutions to assist their customers and patients.
Businesses can benefit from solutions that allow enterprise applications to be easily integrated with the latest cognitive services like speech recognition and natural language processing. Different applications such as chatbots, natural language interfaces, virtual assistants, digital forms management, employee self-service portals, virtual meetings – just to name a few – can be powered by AI without having to develop algorithms from scratch.
Healthcare organisations can also utilise the technology for both administrative processes and patient engagement enhancements through artificial intelligence. Solutions offered range from voice-driven virtual assistants which can respond intelligently to inquiries at any time of day or night (including administration issues relating to registration) through to automatically curated conversations between clinicians and patients within a secure digital environment.
The combined capabilities of both Microsoft and Nuance provide organisations a comprehensive suite of tools related to Cortana Intelligence services (AI), Natural Language Processing (NLP), Machine Learning (ML), Chatbot applications for automated engagement, Knowledge Management (KM) for better commercial insights on customer interactions & Intelligent Document Network for managing records in regulated sectors. Together this allows swift yet reliable delivery of market disruption without overwhelming IT departments with complex coding requirements.
Microsoft and Nuance have formed a strategic partnership, combining the industry-leading AI capabilities of Microsoft's Azure Cognitive Services with Nuance's AI platform to provide businesses and healthcare organisations with more powerful solutions to assist their customers and patients.
Case Studies
Recent research conducted by IDC has found that businesses are looking for intelligent assistants to help them streamline their operations, automate mundane tasks and create value from insights. In addition, healthcare organisations are leveraging AI-powered solutions to improve access to care, combat physician and nurse burnout, as well as reduce administrative costs and errors.
Microsoft and Nuance have combined forces to unlock the potential of AI-powered solutions for both businesses and healthcare organisations in the following case studies:
Business Application Scenario: Intelligent virtual agents help customers with improved self-service capabilities This case study involved a regional bank in the Caribbean who needed a conversational technology solution that would allow their customers to quickly access information on their banking products without waiting on hold or visiting the bank in person. By integrating Nuance's voice recognition technology with Microsoft's Cognitive Services platform, they created an intelligent virtual agent (IVA) capable of understanding customer needs quickly through natural language processing (NLP). This has allowed their customers an improved self-service experience while providing efficient customer service.
Healthcare Application Scenario: Clinical Documentation is transformed through AI technology integration This case study showcased how two major hospitals were able to improve patient care by replacing manual processes with automated transcriptions powered by the combination of Nuance's data capture infrastructure and Microsoft's Azure cloud platform. By integrating AI into their clinical documentation workflow, each hospital was able to better manage provider workloads while reducing transcription costs per patient interaction – leading to more accurate results that can be used for future analytics processing. Additionally, because all medical documents are now stored within Azure cloud storage systems, all medical staff were also provided secure remote access 24/7 so they could review these documents anytime or anywhere using any compatible device.
Overall these two case studies demonstrate the transformative power of artificial intelligence (AI) when integrated into business or healthcare settings via powerful technologies offered by both Microsoft Azure and Nuance Dragon Ambient eXperience (DAX). See below for other benefits this integration provides such as better customer engagement outcomes, increased productivity and performance management improvements:
Increased operational efficiencies due to automation reduces operational costs significantly
Covers larger range of customer needs quickly through natural language processing (NLP)
Streamlines data capture processes associated with customer engagement activities
Improves security when accessing medical documents from remote locations
Enhances quality assurance processes associated with optimised guideline management
tags = Microsoft + Nuance, Work Trend Index Special Report , uniquely positioned, microsoft 5b amazon big five 5b shermancnbc