What are Power Supplies?
Power supplies are devices that give power to an electrical device or system. A power supply might be a discrete, stand-alone device or an integral device within another device. Power supplies are used in different applications, for example computers, consumer electronics, and industrial systems.
What Do They Do?
The power supply is responsible for supplying power to all of the different components in your computer. They use a variety of cables and connectors to distribute the power. The most important part of the power supply is the transformer, which changes the high voltage AC into low voltage DC. The power supply also contains a rectifier, which changes the AC into DC, and filters to remove any unwanted noise from the DC.
How Do They Work?
An electronic device that provides power to an electrical load is called a power supply. Its primary purpose is to convert one form of electrical energy into another, so power supplies are also known as electric power converters. Some power supplies are stand-alone devices while others are built into larger devices along with their loads. For instance, you'll find power supplies in desktop computers and consumer electronics devices. Depending on its design, a power supply may get energy from different types of sources, such as AC or DC lines, batteries, solar cells, generators and fuel cells.
"Power supply" is a term most often used in reference to mains-powered units that convert alternating current (AC) line voltage to low-voltage direct current (DC) for powering electronic devices. However, internal or external DC/DC converters that get their power from batteries or other DC sources are sometimes also included in this category.
What are The Common Problems With Power Supplies?
There are a few common problems that can occur with power supplies. The most common problem is that the power supply can fail.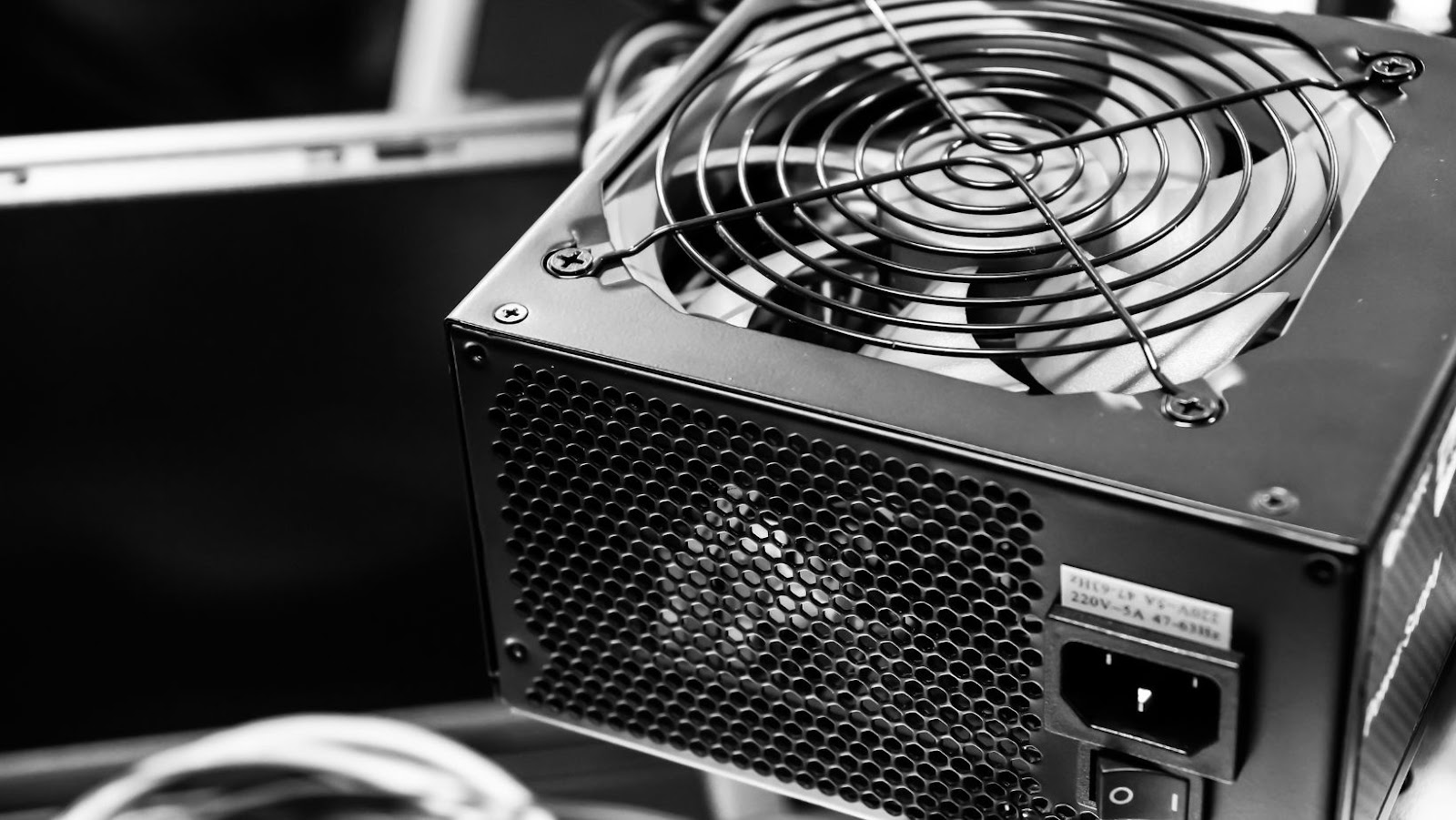 This can be caused by a number of things, such as a power surge, or an electrical short. Another common problem is that the power supply can become noisy. This can be caused by a number of things, such as dust or dirt accumulating in the power supply, or by the power supply getting old and worn out.
Overheating
Overheating is the most prevalent issue with power supplies. There are various reasons this can occur, such as dust accumulation, the unit's age, or insufficient airflow. If your unit is overheating, it's essential to clean it and ensure there is proper airflow. You might also need to replace the unit if it's old or damaged.
Voltage Fluctuations
Voltage fluctuations are one of the most prevalent issues with power sources. These can cause your devices to break down or even stop working altogether. Overvoltage is when the voltage from the power supply is too high, and undervoltage is when it is too low. These variations can be caused by several things, such as:
Load shedding: This is when your power supplier cuts off your power for a period of time, usually to save energy. Voltage fluctuations can occur when your power comes back on as a result.
Brownouts: These take place when there is low demand for electricity where you live. This can lead to a slight drop in voltage.
Power surges: These occur when there is an abrupt increase in electricity demand in your vicinity. This can make the voltage spike upwards.
Incompatibility
Incompatibility is one of the most prevalent issues with power supplies. You might not think about it when you're upgrading your system, but a new motherboard, CPU, or other component might necessitate a different power supply. Always double-check the requirements of all your new parts before making a purchase. Another potential problem that can stem from incompatibility is that the new power supply might not physically fit in the case. Different manufacturers have cases of varying sizes, so take note of the measurements before buying.
Another frequent problem is noise. Some power sources produce a considerable amount of noise, and you might not even notice it until after you've put it in your system. If you want a quiet power source, be sure to investigate before making your purchase. Additionally, keep in mind that some power sources are more efficient than others. The most productive models will frequently cost more, but they can save you money eventually by using less electricity.
How to Troubleshoot Power Supply Problems
Some common power supply issues are with the AC power cord, the power switch, blown fuses, and loose connections. If you are not the most experienced tech savvy, you can get a new one at the electronic components store. If you're experienced, here are a few things you can do to troubleshoot the issue.
Check the Manufacturer's Website
If you're experiencing difficulties with your power supply, one of the initial things you should do is visit the manufacturer's website. Many times, power supply manufacturers will have a whole section on their website specifically for troubleshooting frequent issues. This can be extremely helpful because it can help you determine the root of the problem and locate a resolution.
If you can't locate anything on the manufacturer's website, try searching for "[power supply manufacturer] + power supply problems" instead. You might come across forum threads or other useful resources this way, where people are discussing issues they're having with their power supplies.
Check for Updates
It's always a good idea to check for firmware and driver updates for your motherboard, CPU, and graphics card(s). These can often address stability issues, particularly with new games. If you built your own PC, you can usually find these updates on the manufacturer's website; if you bought a pre-built PC, you can usually find them in the support section of the manufacturer's website.
Run a Diagnostic Test
The first step you should take if you have power supply issues is to run a diagnostic test. By doing this, you can pinpoint any potential problems and resolve them efficiently.
There are a few different ways that you can go about running a diagnostic test on your power supply. One way would be to use a tool like Windows Powercfg to check for any potential problems. Another way would be to use a software program like Power SupplyDoctor to test your power supply.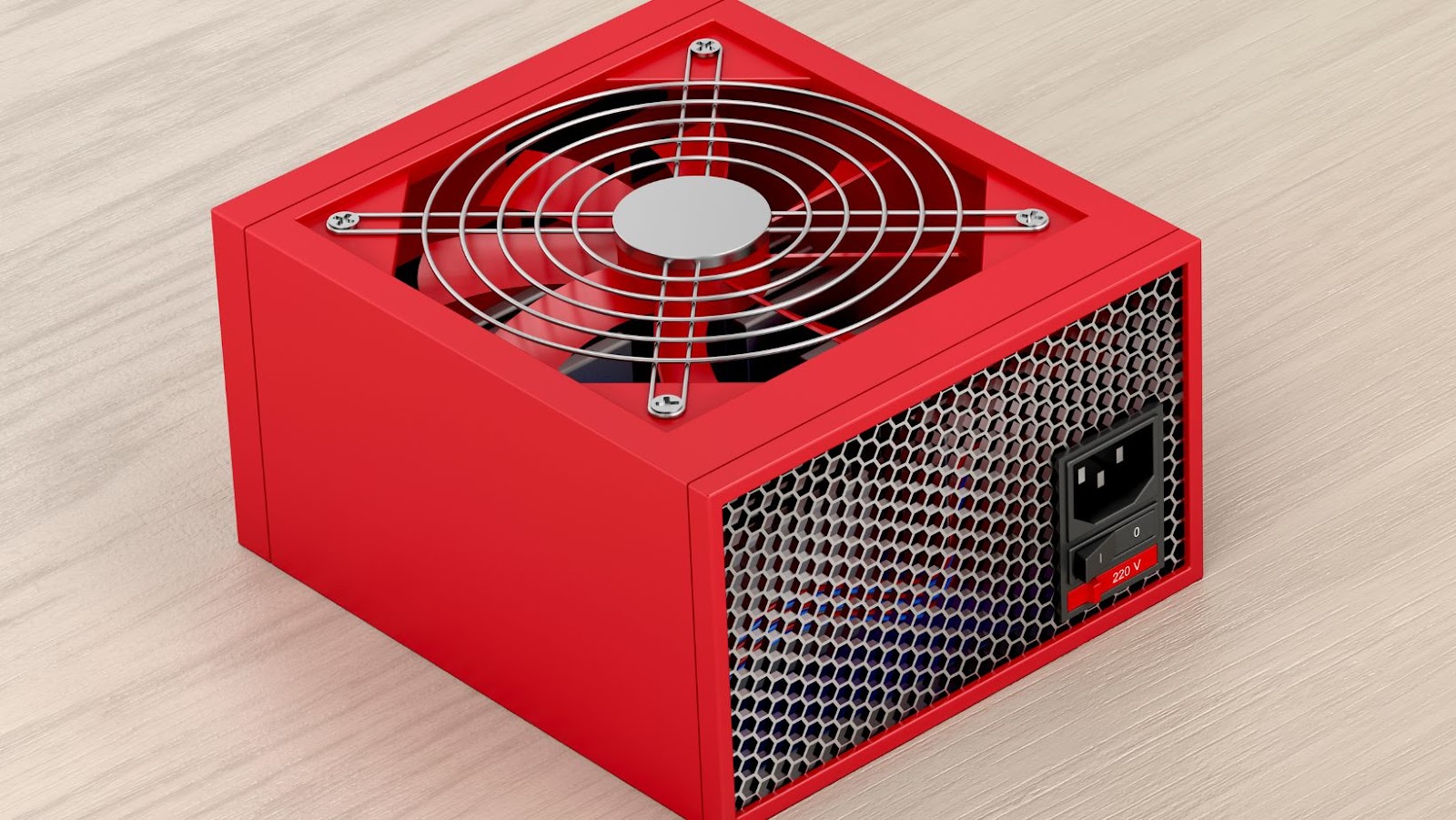 After you have run a diagnostic test, go over the results with a fine-toothed comb. If any issues come up, try to fix them by following the given instructions. If you can't seem to solve the problem on your own, it might be time to reach out to a professional for help.
How to Prevent Power Supply Problems
The most frequently used power supply is the ATX power supply. It's installed in the majority of computers and is very dependable. That being said, there are a few issues that can come up with power supplies.
Get a Surge Protector
One of the best ways to prevent power supply problems is to use a surge protector. A surge protector is an appliance that helps to protect your electronic devices from power surges. Power surges can be caused by many things, such as lightning strikes, power outages, and even electrical fluctuations in your home.
Power surges can damage your electronic devices, but surge protectors can help protect them. Surge protectors work by absorbing the excess energy from a power surge and then releasing it back into the circuit. This helps to protect your electronic devices from damage. Surge protectors come in many different styles and sizes, so you can find one that fits your needs.
You can also prevent power supply problems by unplugging your electronic devices when you're not using them. This will help to prolong the life of your devices and prevent damage from potential power surges.
Use The Proper Cables
One way to avoid power supply issues is to use the right cables. The most common type of cable is the three-pronged cable. This cable has two prongs that connect to the power supply and one prong that goes to the ground. The three-pronged cable is the safest type of cable to use because it helps prevent power surges.
Keep The Power Supply Clean
Power supplies often have the issue of getting dirty over time. If not cleaned, the dust and dirt can accumulate and cause significant damage. By regularly cleaning your power supply, you can avoid these problems from developing.
In order to clean your power supply, you must first disconnect it from all devices and take it out of your computer. Once it is removed, you can use a can of compressed air to clear away the dirt and dust. Remember to hold the can upright so that the air does not damage any of the components inside the power supply.
Once you've cleaned the power supply, you can reconnect it to your computer and other devices.
Do you Need a Power Supply for Line 6 Pod Xt
Is a power supply necessary for the Line 6 Pod XT?
No, the Pod XT cannot only be powered by four AA batteries. If you want to use the Pod XT for an extended period of time, though, it is recommended that you use a power supply. This will not only stop the batteries from running out of juice, but also help to keep the Pod XT from overloading.