The success of small company payment alternatives depends on a simple, stress-free checkout procedure. How, therefore, can you facilitate payments for your clients? Small businesses have access to various online payment options, including credit card processors and direct Debit. Here is our list of the five most practical and user-friendly payment options for small enterprises.
Direct Debit
Direct Debit is a difficult payment option to surpass in terms of efficiency. It enables businesses operating in the UK to withdraw money right from the bank accounts of their clients. Financial security compliance is helped by the secure BACS network, which is used for bank-to-bank transfers. With Direct Debit, you may accept one-time payments much like with credit cards or cash payment methods while avoiding the high transaction costs and high payment failure rates associated with accepting credit card payments.
Another advantage of using Direct Debit is the ability to automatically schedule payments for due dates, which solves the issue of late payments. However, Direct Debit takes at least three working days to clear your account; if you are a business that needs to collect payment right away, be aware of this fact. However, if you work with a specialized provider, you can accept payments instantly by combining Direct Debit with Instant Bank Pay.
The Direct Debit Guarantee, which guards payers against unauthorized debits and makes Direct Debit a very secure payment option, is another crucial aspect of Direct Debit.
Cash & Cheques
Before 2020, when the pandemic drove the shift away from real money toward digital payments, the use of cash as a payment method progressively fell. Only one out of every six payments was made in cash between 2020 and 21 as cashless transactions proliferated, and an HMRC analysis found that this trend will only persist in the coming years.
In several industries, like hairdressers, taxis, and some other service firms, cash payments are still the preferred method of payment. Although accepting cash has cheaper up-front costs than accepting internet and card payments, businesses now view cashless payments as more practical from both an accounting and, increasingly, a hygienic standpoint.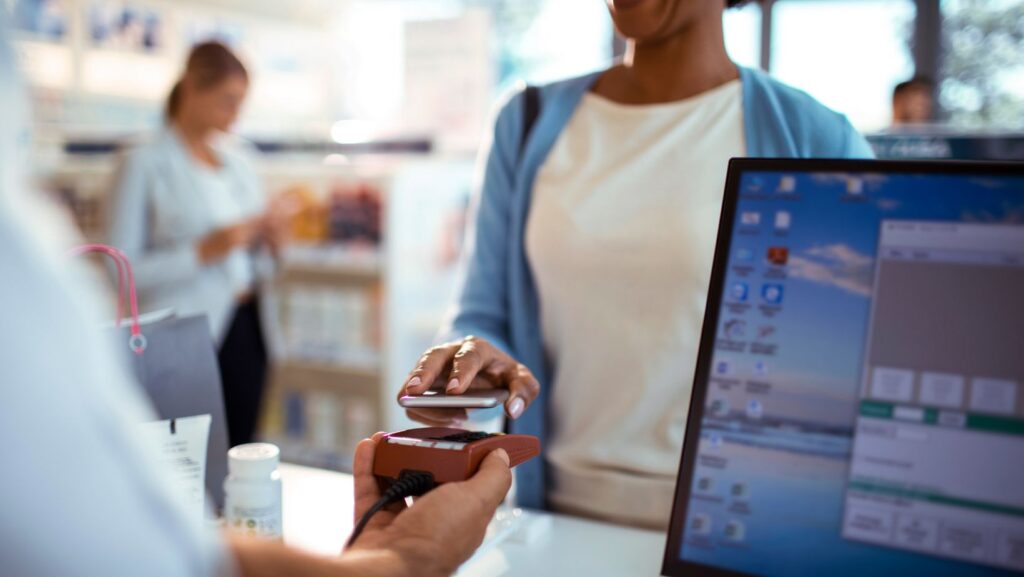 The popularity of digital payment methods has led to a decline in the use of cheques. However, cheques will continue to be used for a while. Similar to collecting cash, there are no upfront fees associated with accepting cheques; nevertheless, there are hidden fees associated with manual accounting procedures and the time needed to physically deposit cheques into banks.
E-wallets
For many small businesses, especially those in service-based industries and newer, smaller start-ups, digital wallets have replaced traditional wallets as the preferred form of payment. Due to their safety and security online, digital wallets are also a reliable casino payment method. To get started, all you'll need is a mobile point-of-sale device that can print receipts and save customer information. Then, customers can use near-field communication (NFC) technology to pay by tapping their phone with digital wallets like Google Pay and Apple Pay.
Although useful for consumers, digital wallets have a number of disadvantages for SMEs. Businesses are always concerned about relatively high fees, the variety of wallets that are available, and the time and money required to integrate them. A modern reader that can accept NFC payments is also required.
Card Payments
The vast majority of customers prefer to use cards for payment. As a result, small company owners that do not take cards as the primary form of payment may be losing out on significant sales. A quick and easy checkout process is one of the additional advantages of card payments. In addition, consumers' ability to fund greater purchases using credit enables small firms to market to a wider audience.
There are certain drawbacks, though, such as comparatively high costs, chargebacks, and the possibility that a customer's payment method may be rejected. In order to combat fraud, which will lead to more declined payments, new identification checks for cards went into effect in the spring of 2022. To protect client information, you must also make sure you're using a secure payment gateway.
Online Payment Gateways
Small businesses must offer a variety of payment options in order to reach the largest audience. Using online payment gateways makes it simple to accept payments on your website. However, there will be a significant difference in fee structures and the types of payments accepted through the gateway, so make sure to carefully research your options. The technical aspect should also be taken into account. To incorporate the payment gateway infrastructure into your website, you might need to employ a developer.