When considering a procedure like an endoscopy, you need to understand the different types and what they involve. The procedures performed at your trusted EUS Pineville endoscopy center help diagnose, monitor, and treat various conditions.
What Happens When You Visit Your Doctor?
Your doctor will review your medical history, discuss any symptoms you may be experiencing, and then recommend which type of endoscopy is best for you. The diagnosis entails inserting a thin tube into the body, typically through the mouth, to examine and take samples of what is happening inside.
No matter which type of endoscopy you need, the doctors at your clinic can give you more information on what to expect during the procedure and provide personalized care. Before the endoscopy, you should discuss any concerns or questions with your doctor.
They will be able to answer all of your questions and provide reassurance for a safe and successful procedure.
Types of Endoscopy Procedures
These are some of the procedures:
Upper GI endoscopy
This procedure involves inserting a scope into your esophagus, stomach, and part of the small intestine. It detects problems in these areas and helps diagnose conditions like ulcers, GERD, or Hiatal hernias. Once the doctor sees the inside of your digestive tract, they may take biopsies or perform certain treatments.
Colonoscopy
This procedure helps to detect issues within the large intestine and rectum. For example, it can be used to look for signs of cancer, inflammation, infection, and bleeding from polyps. Colonoscopies are also used to diagnose and treat problems like irritable bowel syndrome or diverticulitis.
Bronchoscopy
This procedure examines the airways in your lungs, and it can help detect any issues with your breathing, such as asthma or other lung diseases.
A tube with a camera is inserted through your nose or mouth during the procedure. This allows the doctor to see the inside of your lungs and identify potential problems.
Ureteroscopy
This procedure is used to examine the urinary tract, particularly if there are signs of stones in the bladder or ureters. A small scope with a camera is inserted through the urethra and is used to examine the bladder, urethra, and kidneys. The scope can also be used for removing stones or unblocking blockages.
Sigmoidoscopy
This procedure will look inside your rectum and sigmoid colon, which are parts of the large intestine. It is usually done to identify potential problems like colorectal cancer, polyps, or inflammation.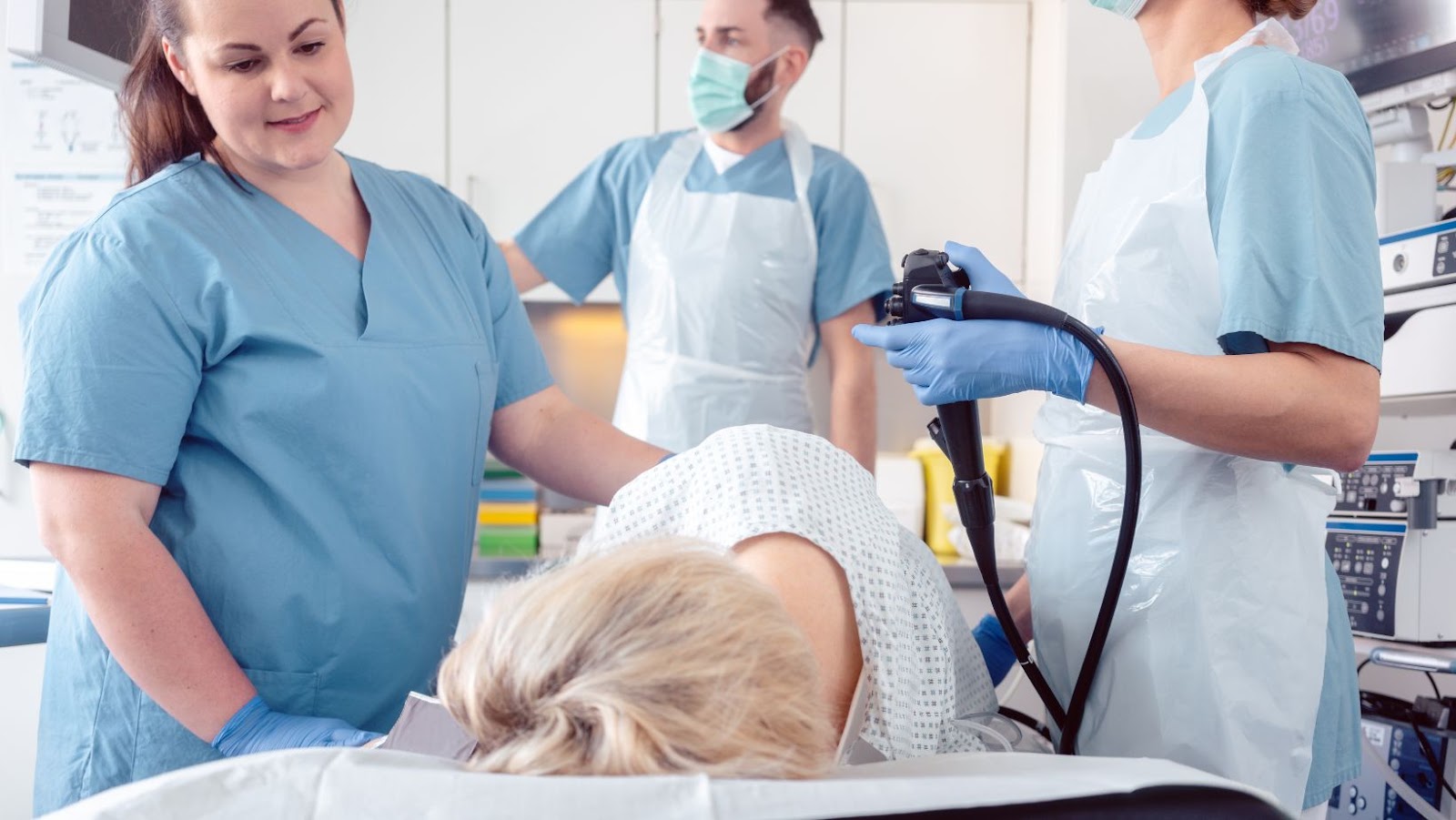 During the procedure, a scope is inserted through the anus to examine the inside of your rectum and sigmoid colon.
Conditions that can be detected using endoscopy procedures include:
Gastrointestinal Issues: These issues might affect the stomach, intestines, and other organs in the digestive system.
Respiratory problems can range from asthma to serious lung diseases like bronchitis or pneumonia.
Urinary Tract Infection: This type affects the kidneys, ureters, bladder, and urethra.
Cancer: Endoscopies can help diagnose various types of cancer like colorectal, esophageal, and stomach cancer.
Polyps: These are growths on the lining of the organs which can be detected through an endoscopy.
If you are experiencing any of the symptoms or conditions mentioned above, you should talk to your doctor at Carolina Digestive Health Associates, PA.