Ingrown toenails are common in people, especially those with sweaty feet. Ingrown toenail Bakersfield usually affects the big toe and exhibits inflamed skin and pain symptoms. Extra special care should be considered for people with diabetes.
Causes
Wearing shoes that are narrow at the front
Nail infections
Certain medical conditions
Toenail injuries
Symptoms
If you have an ingrown toenail, your feet may exhibit the following symptoms:
Infection
Pain, tenderness, and swelling
Inflamed skin
Who is at risk of getting ingrown toenails?
Teenagers with sweaty feet
People who cut their toenails short and round them out
People who don't take care of their toenails
Diabetic people
Runners or active people
People who wear narrow shoes that constrict the toes
Ingrown toenail prevention tips you can follow at home
You can try and prevent the occurrence or growth of an ingrown toenail by following the steps in the below outline.
Keep toenails at a reasonable length
Cutting your toenails too short can encourage ingrown toenails. Always trim your nails so that they are the same length as the tips of your toes.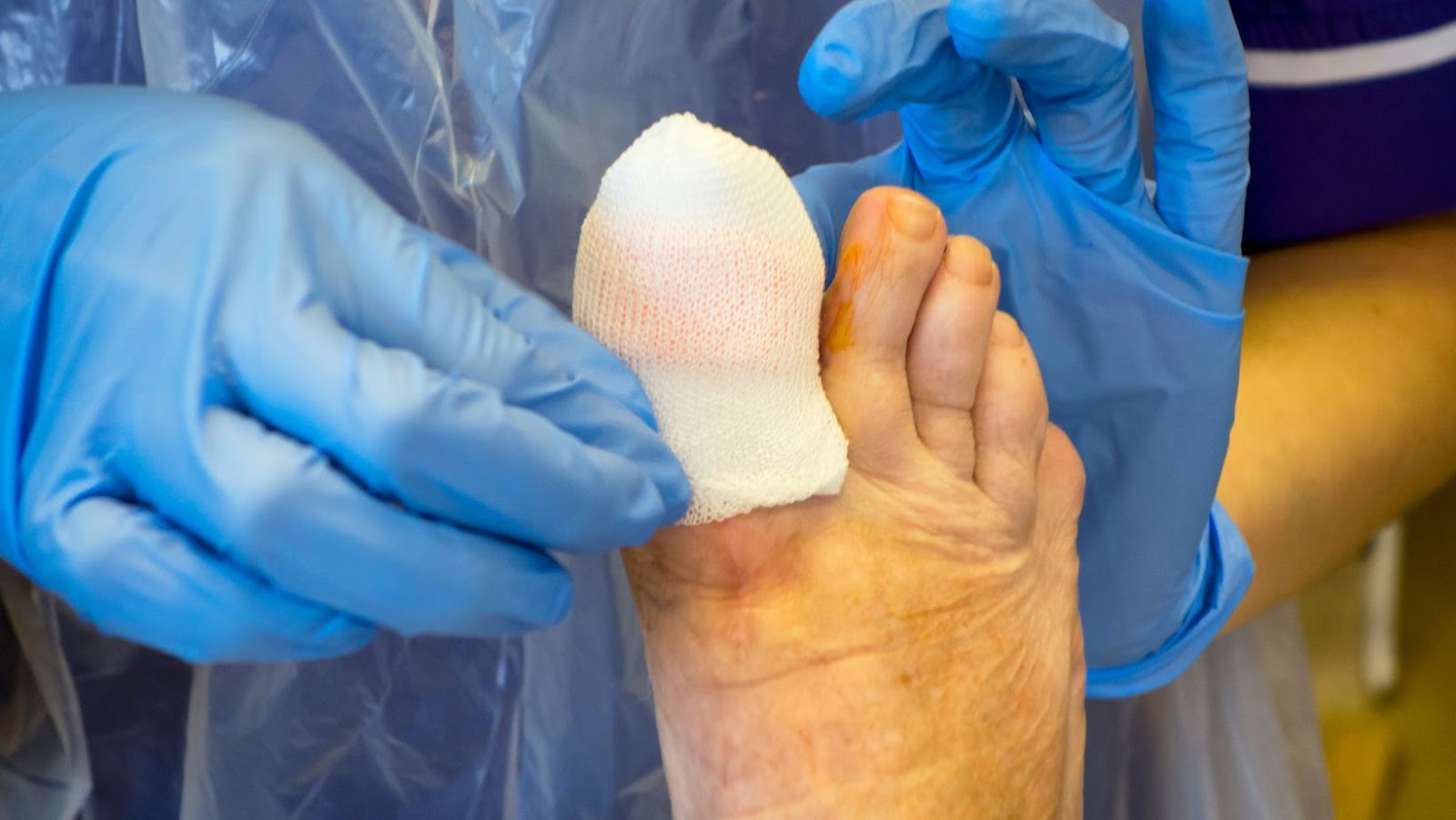 Wear well-fitting shoes
When you buy shoes, ensure to buy ones that fit your feet properly. Ill-fitting shoes that crowd your toes are likely to cause an ingrown toenail. Try on a new pair before you buy it, and ensure it doesn't exert pressure on your toes.
Trim your toenails straight across
It is important to trim your nails regularly and avoid rounding the corners when you do so. By trimming straight across, you minimize the possibility of the toenail growing into the surrounding skin. If you have someone else trimming your nails, let them know beforehand.
Wear protective shoes
Avoid toe injury by wearing protective footwear. If you have diabetes, this tip is crucial because diabetes decreases your healing rate if you get injured.
Regularly check your feet
If you have diabetes, you should check your feet daily to see if you have any ingrown toenails. Other people who don't have diabetes can check their feet regularly and ensure they get the condition early.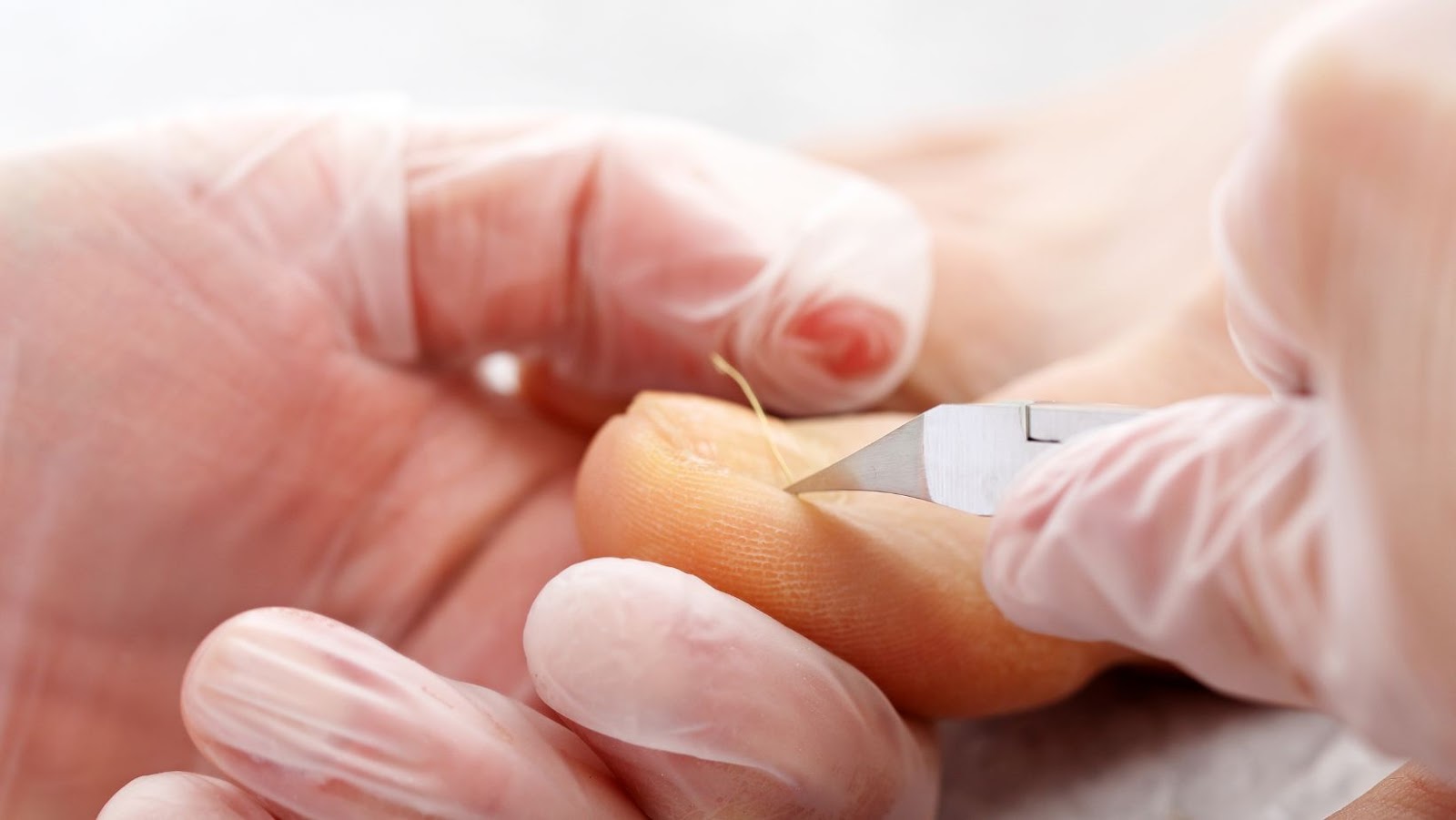 Treatment
When you are at home, you can follow recommendations from your doctor on taking care of your feet if the ingrowth is small. You can follow the tips below after your doctor separates the ingrowth from the surrounding tissue.
Once your doctor lifts the ingrown nail, they can place a cotton material between the nail and the tissue to separate them. You have to change the cotton wool daily to avoid infections. Doctors can also use tape or a small splint to foster separation between the nail and the affected tissue.
By following such methods, the treatments will encourage the nail to grow without attaching to the surrounding skin. If the ingrowth is severe, your doctor might recommend surgery or partial nail removal.
If you have diabetes and an ingrown toenail, you can seek treatment at Diabetic Foot and Wound Center. You will experience personalized care from qualified specialists who will prevent further damage to your feet. Call or schedule an appointment online for treatment today.