The technological industry is one of the world's biggest and most important industries. Big Tech firms such as Google, Amazon, Microsoft, Facebook and Apple are all household names that are known for their exponential growth over the last decade. However, it has recently been revealed that these Big Tech companies have been undertaking mass layoffs in a bid to cut costs and focus on more profitable parts of their businesses.
Layoffs have become a common practice for companies who are looking to revamp their operations and increase profits. However, it is becoming increasingly difficult to remain competitive in a severely overcrowded market and many of these tech firms are now turning to layoffs as a last resort to maintain their bottom lines. In an attempt to understand the real reasons behind these layoffs, we will take a look at some of the most frequently cited causes.
There is no doubt that poor performance of certain products or services can be an immediate cause for reductions in headcounts. Companies will often introduce new products or update existing ones without fully understanding how customers will behave once they purchase them — hence leading them down an unsustainable path which leads to large losses every quarter despite high initial investments.
Another factor which could also be exacerbating this issue is market saturation as it could be forcing technology companies into more competitive pricing battles with fellow competitors leading them into further financial woes in order to maintain current levels of business operations or even scale down their size further. Additionally, macroeconomic conditions can also significantly impede the increased productivity levels at some technology firms which may eventually push them towards shrinking their workforce size further if certain markets start underperforming drastically for prolonged periods of time.
The technology industry is constantly evolving and adapting itself due to advancements in areas such as artificial intelligence or machine learning — both technologies have been integral towards pushing technological innovation forward globally regardless if it's related with Big Tech or not. Companies must understand how long certain projects may take before they can become profitable along with properly assessing any potential risks associated with said projects before pushing forward with current plans — adapting quickly enough when failure occurs can mean all the difference between thriving versus outright collapse within this highly competitive modern day marketplace full of digital giants operating on razor thin margins due to increasing costs brought by rising overheads (e.g power usage amongst data centers).
All these issues need considered whilst making sure profit margins stay high due to fierce competition's presence across every subgroup under this sector — only then will any serious technology giant muster up enough success that'll keep investors contented during turbulent times ahead whilst sustaining themselves in highly uncertain environments which nobody knew would have existed only 0 – 2 decades ago when first computers were created back then!
Reasons Behind Big Tech Layoffs
Layoffs have become an all too common occurrence in the tech industry in recent times. Google, Microsoft, Meta, and Amazon are some of the biggest tech companies that have announced large scale layoffs recently.
There are some tell-tale signs that can give us an insight into what caused these companies to go down this route. In this article, we will explore the real reasons behind the big tech layoffs at these companies.
Layoffs have become a common practice for companies who are looking to revamp their operations and increase profits. However, it is becoming increasingly difficult to remain competitive in a severely overcrowded market and many of these tech firms are now turning to layoffs as a last resort to maintain their bottom lines.
Automation
Automation has been a driving factor for many of the recent layoff announcements from big tech companies. Automation is used to replace human labour with computerised processes, and as technology becomes increasingly sophisticated, more and more human labor is becoming unnecessary. For example, companies such as IBM have used automated customer service centers to replace call center employees. Similarly, Amazon has implemented machine learning algorithms that make manual tasks like customer support and product S&R obsolete.
Many big tech firms are also exploring 3D printing for prototyping and final product assembly. This technology has made the task of fabricating complex parts much faster and easier than traditional manufacturing methods. The use of robots in areas like factory automation or even surgery is also on the rise, making it possible to do what was formerly done by humans faster and more accurately without requiring constant personal supervision.
Finally, artificial intelligence (AI) is also increasingly being used by a variety of industries to streamline processes ranging from data analysis to customer service. AI-based predictive analytics programs can help retail businesses anticipate demand better and reduce costs by replacing human labor in some cases with algorithms that can identify patterns in data sets in real time. In healthcare, AI systems are being deployed to perform diagnostic tasks that were once done manually by doctors with vastly increased accuracy levels at much lower cost than employing physicians would entail.
As these technologies continue to evolve and more sophisticated automation solutions become available, it's likely that we will see even more big tech layoff announcements due to automation replacing human labor in areas where it can provide improved efficiency or cost savings over manual operations.
Cost Cutting
In recent years, tech giants such as Apple, Google, and Microsoft have faced growing pressure to cut costs by reducing their workforce. As companies continue to expand and enter new markets, the need to take a profitable approach to growth often requires layoffs in order to keep up with competition. While cost-cutting is one of the main reasons for these layoffs, other contributing factors are also at play.
A lack of demand for certain products or services can lead to an imbalance between supply and demand. This is magnified when faced with competition from other companies providing similar solutions at a lower cost. As a result, businesses must make decisions about where to focus their efforts in order to remain competitive and maximise profits.
Innovation can also be a factor in layoffs as organizations focus on refining their technology offerings and shifting towards new products or solutions that provide greater value to consumers. This typically requires significant changes within the company which require them to downsize staff in order alleviate the burden of additional costs associated with changes like developing new products or services.
Finally, layoffs may be necessary due to market forces such as recessions or downturns in the economy that can reduce consumer spending on tech products or services and leave companies facing difficult decisions about how best maximise profitability without compromising quality or customer satisfaction goals. Layoffs become one way that these organizations trim costs while still ensuring they remain competitive in an increasingly digital space.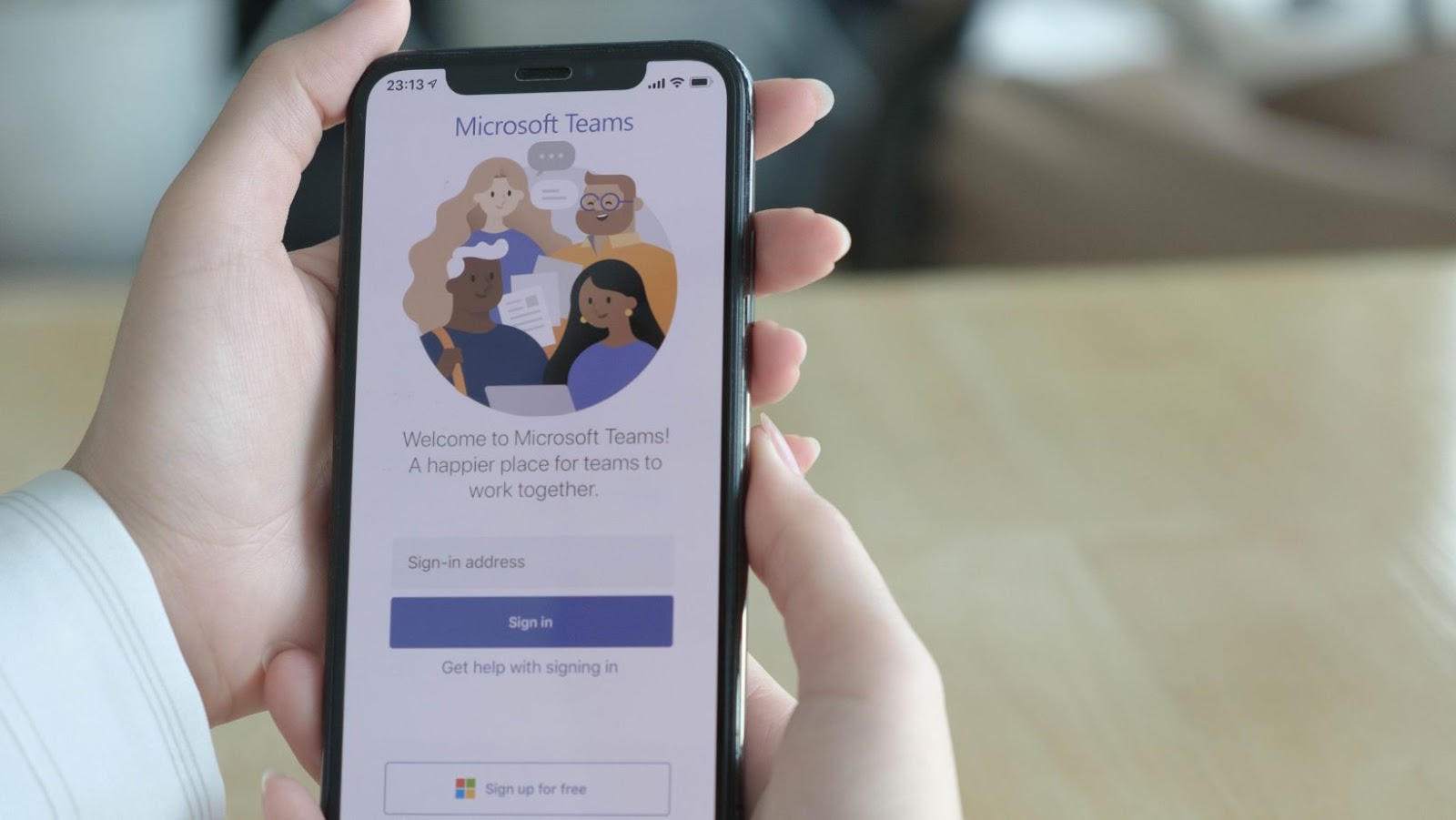 Lack of Innovation
A major source of big tech layoffs is the changing industry trends and the rise of competition. With new products and services popping up on the market regularly, technology companies need to stay competitive in order to remain relevant. For many companies, this means investing in research and development initiatives and putting resources towards employing high-skilled personnel to drive these innovations. Unfortunately, this requires a large financial investment which can be difficult to maintain over a longer period of time.
The lack of innovation can also be linked to other factors such as the call for increased diversity or political pressure from regulators. Corporate boards may choose not to invest heavily into certain initiatives due to their scope or other external sources like investor confidence or corporate rivalries that divert resources away from innovation efforts.
At times, layoffs are simply the result of an organisation sculpting its workforce in an effort to save money. When companies are forced into difficult situations, they may take drastic steps like cutting costs related to IT infrastructure, reducing training and development budgets, or reducing staff size in non-strategic departments like HR or marketing departments – all of which may require trimming staff numbers in order to minimise financial losses.
Whatever the cause may be for big tech layoffs, it is important for technology organisations to have effective strategies and plans for investing in innovative projects that will enable them to remain competitive over time while driving positive ROI for stakeholders.
Automation is used to replace human labour with computerised processes, and as technology becomes increasingly sophisticated, more and more human labor is becoming unnecessary.
Changes in Consumer Behavior
The big tech layoffs recently have been partly caused by the shifts in consumer behaviour that are making certain products and services obsolete. Companies may be dealing with decreased demand, resulting in staff and department cuts.
Other reasons might be that large companies are having difficulty adjusting to new technologies and services, as well as different economic conditions. This can lead to restructurings and more layoffs. Furthermore, the pandemic has caused a dramatic shift in the way business works and how companies function, leading to a need to reallocate resources and adjust teams.
Technology can also replace physical workers which can cause job losses in positions such as customer service reps. Additionally, automation is present in all industries from tech to manufacturing leading to fewer employees needed for certain processes or tasks being handled by machines or robots instead of people. Stiff competition due to an abundance of innovative options on the market can also create increased pressure for companies who are unable to offer services that rival those of their competitors quickly enough may have to make necessary cuts within their staff.
Therefore it is evident that changes in consumer behaviour along with other factors such as automation are contributing factors behind big tech layoffs before this year's pandemic even started. Companies should continually anticipate changes within their environment so they become proactive rather than reactive when dealing with unfavourable conditions or challenging markets.
Impact of Big Tech Layoffs
Over the past few years, several leading tech companies, including Google, Microsoft, Meta, and Amazon, have announced massive layoffs. As a result, thousands of tech professionals have been left out of jobs.
This has had an immense impact on the tech sector, with many left questioning the real reasons behind the layoffs.
In this article, we'll explore the impact of the Big Tech layoffs and gain a greater understanding of what is going on.
Job Losses
Since 2019, there have been several large-scale layoffs in the technology industry, with some companies making drastic cuts in both personnel and resources. These job losses are often the result of a combination of factors, including slow economic growth and changes in the competitive landscape. However, as we examine the recent job cuts by some of the most important Big Tech companies – Facebook, Microsoft, Google and others – we get deeper insights into what's driving these layoffs.
The primary reason behind Big Tech job losses is the shift towards automation and data-driven efficiencies. Companies are increasingly taking advantage of tools such as artificial intelligence (AI), machine learning (ML) and robotics to automate mundane tasks that used to be performed by people. This has resulted in fewer jobs for human workers and a decrease in labour costs for these companies.
In addition to automation, many Big Tech companies have also been restructuring their business models due to changing customer preferences or shifts in public opinion about certain products or services. For example, Microsoft recently announced it would layoff approximately 7800 employees as part of its plan to refocus its mobile division towards cloud services and other areas with greater potential for long-term growth. Other companies such as Google have also had to make similar adjustments in order to stay competitive in today's fast-paced tech landscape.
Finally, financial considerations have also played a role in certain Big Tech layoffs; many firms cut jobs during periods when their balance sheets start looking weaker than expected due to reduced demand or increased competition from new entrants into their markets. Such cost cutting can help businesses achieve short-term savings while still allowing them time to formulate more efficient strategies for long-term growth opportunities – but it always comes at a cost for those out of a job.
Economic Impact
The economic impact of this particular wave of big tech layoffs is difficult to measure accurately. While individual businesses may immediately benefit from lower overhead costs, the overall effect on industries and regional economies can be more lasting and significant. Furthermore, most of the layoffs will affect highly skilled positions, which can have a ripple effect across entire industries, such as software engineering, artificial intelligence research and development, data science, etc.
Big tech layoffs also cause ripples in small businesses that are reliant on these larger companies for services or customers; when these large companies make deep cuts to their teams, traditional smaller businesses may suffer from a decrease in demand. This can lead to curtailed job growth or slower consumer spending as households grapple with limited resources due to lost jobs or wages.
Additionally, when large companies lay off senior staff members without providing adequate severance packages or redundancy measures such as job retraining activities or career assistance programs to displaced employees, it may weaken employee morale both within the affected workforce and the wider business community. Employees that survive major downsizing may become disengaged due to fear for their own career security; this can lead reduced productivity levels even among existing staff members.
The economic consequences of big tech layoffs extend beyond unemployment figures and revenue losses: through multiple market channels they can reduce consumer confidence in local economies and dissipate corporate social responsibility commitments made by large corporations. Careful consideration should be taken by these large organisations when implementing downsizing strategies in order ensure any unavoidable fallout is mitigated as much as possible.
Furthermore, if employees of large technology companies have been loyal brand advocates and eventually laid off, there is always a risk of fewer new talented individuals coming into the market in future due to negative word-of-mouth publicity.
Impact on Startups
The layoffs of thousands of employees by large technology companies like Microsoft, Google and Facebook in recent years has had a devastating impact on the tech industry, particularly on startups. Although these large companies have seemingly become unassailable industry giants over the course of their growth, they still represent a competitive threat to smaller up-and-coming businesses as they possess larger financial and human resources that allow them to dominate the market.
The layoffs by these tech behemoths have made it difficult for startups to compete for talent resulting in negated progress for smaller companies. Talented individuals who are laid off from positions at bigger technology companies are more likely to look for opportunities at such firms, rather than choosing new ambitious ideas from small and medium venture outfits due to promising incentives along with job security larger corporations offer even during challenging times. Furthermore, if employees of large technology companies have been loyal brand advocates and eventually laid off, there is always a risk of fewer new talented individuals coming into the market in future due to negative word-of-mouth publicity.
Startups are especially vulnerable in times when big technology firms layoff many staff members, as talented individuals may already possess connections with influential people within the industry who might poach them away from new ventures when looking for job placements. This could result in entrepreneurs or business owners having no access to experienced staff who can ensure a smooth growth trajectory or progression plan due to limited skill set within an organisation's existing workforce or support staff based outside their company's premises.
Layoffs among giant tech corporations also provide an opportunity for small ventures and startups entering into the scene or innovating further in terms of product or services they offer but these opportunities don't last long because once large tech firms stabilise themselves from any type of crisis that layoffs may cause in their organisational structure; they soon get back on track with hiring new talented professionals with higher wages than what most typical startups can afford.
tags = Twitter, Facebook, Instagram, Slideshare or YouTube, The Real Reasons For Big Tech Layoffs At Google, Microsoft, Meta, and Amazon, nuance microsoft 5b amazon big 5b shermancnbc