The appearance of bulging and twisted veins in your legs may not be pleasing. Not to mention varicose veins may also be painful, causing other uncomfortable symptoms. Though usually a cosmetic concern, varicose veins may lead to health complications when left untreated. It's best to seek medical treatments to avoid further damage. A sclerotherapy Venice specialist may help you get rid of the unsightly varicose or spider veins and restore your healthy blood circulation. Let's have a detailed look at what sclerotherapy entails.
What is Sclerotherapy?
It's an advanced procedure for spider and varicose veins. It involves using a liquid that stimulates the collapsing of the damaged veins enhancing their sealing.
Varicose veins and spider veins are major common concerns on your legs. They occur when blood accumulates in the veins due to a valve malfunction. They may also occur due to venous insufficiency.
Sclerotherapy is an effective treatment for spider veins, among other superficial veins. After applying other treatment therapies, Florida Lakes Vein Center uses sclerotherapy to treat varicose veins.
Usually, the treatment for spider veins may not require any image guidance. However, ultrasound may be needed when treating other larger veins.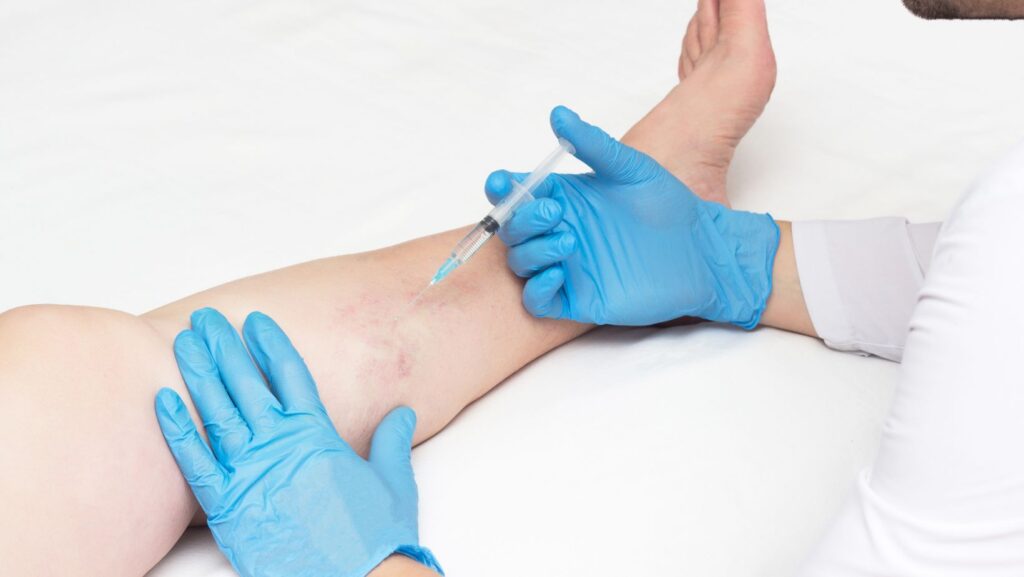 Why Might you Consider Sclerotherapy?
You can have sclerotherapy for the following reasons.
· To remove varicose veins.
· To relieve symptoms related to varicose veins, such as swelling, aching, cramping, or burning sensation.
What Happens During Ultrasound-Guided Sclerotherapy?
It's similar to the normal sclerotherapy procedure, only that it has ultrasound imaging to enhance specific vein identification and treatment. Your provider performs an ultrasound scan before the procedure to find the location of the damaged valves. They then administer the sclerosant medication into the veins to make them dissolve.
It may be challenging to treat larger varicose veins by eye since they are found deeper in your legs. The ultrasound guidance helps treat varicose veins using sclerotherapy.
After sclerotherapy, the body absorbs the treated vein tissue as the blood reroutes to the nearby healthy veins, promoting circulation.
What to Expect After Sclerotherapy Treatment?
Your provider places a bandage on your injection site after your treatment. Usually, you are free to return to your daily activities after your sclerotherapy. The treatment has no downtime.
After your sclerotherapy procedure, the veins may look darker than normal for a week or so. You may also expect minor bruising, swelling, and increased sensitivity that should go away within a few weeks. The treated varicose veins disappear after 6-8 weeks.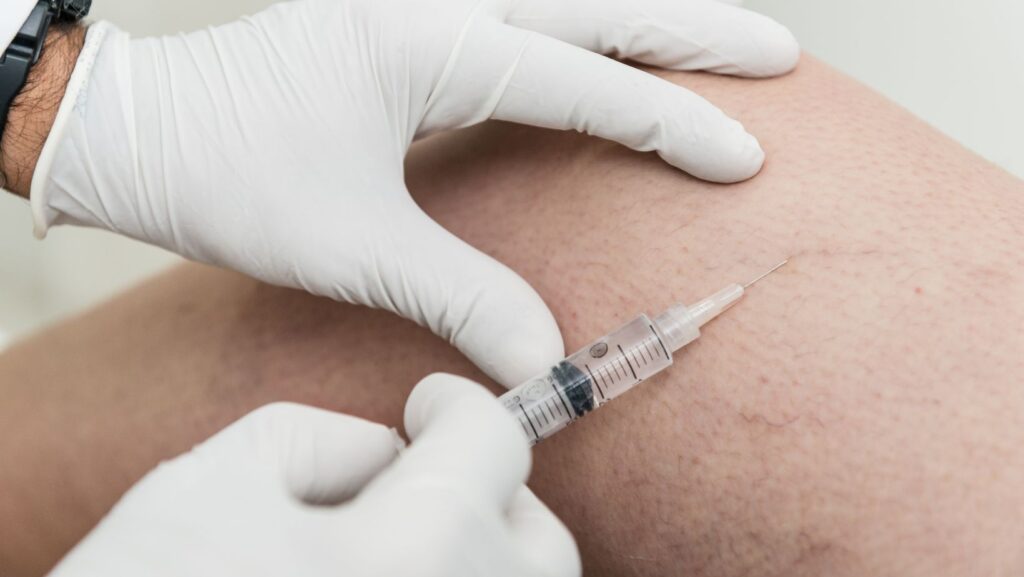 It may take up to three or four months for larger veins to achieve definitive results. You may require several sessions to get your desired results in other cases. The results are permanent; however, new veins may form.
You may need a follow-up appointment to evaluate the treatment results. In cases where you need more sessions, you may need to wait for about six weeks before having another sclerotherapy treatment.
Suppose you have varicose veins or spider veins that make you feel insecure about your leg appearance; sclerotherapy can help eliminate them. The treatment is quick with no downtime. Contact Florida Lakes Vein Center today to book your appointment.