Halloween as American as …..
Halloween celebrations are massive in the USA. Its origins go back to an ancient Celtic festival called Samhain. This festival has its roots in Ireland, and it was first celebrated in County Meath over 2,000 years ago on November 1st. In the Christian calendar, this day is All Hallows Day. When Irish immigrants arrived in America in the 1800s, they brought their Halloween traditions with them.
Day of The Dead is a Different Festival
The celebrations moved to the night before All Hallows Day to what we now know as Halloween. This is when everything is said to be at its spookiest, and we do our best to scare each other witless. Samhain was believed to be the day of the year when the souls of the dead returned to their homes. In some cultures, this is part of The Day of The Dead celebration, and there are massive processions. In addition, there is a tradition of people dressing up in costumes and lighting bonfires to ward off evil spirits.
Everything Spooky
Depending on your culture, the spirits are either welcomed or warded off. Something to be feared or something to be celebrated. For many modern Americans, the tradition has become one of dressing up and attending spooky parties. Kids go from house to house asking for candy or threatening terrible misdemeanors if their demands are unmet. Houses are adorned with fake cobwebs. Pumpkins carved out to create mischievous Jack O'Lanterns that sit on our doorsteps.
Just a Bit of Fun?
Many people think Halloween is an over-hyped modern excuse for commercial companies to make a pretty penny. While this is true in some instances, it can be a much simpler affair. Home-made toffee apples or apple-bobbing can be as fun as expensive shop-bought candy. If you need a Halloween costume, you do not have to spend a fortune buying one. There are plenty of rental options. Alternatively, some creative face paint and some well-placed slashes in your old clothes can turn anyone into a zombie.
Day of The Dead is a Three Day Event
In Mexico, much of Latin America, and Spain, the focus is all Souls Day – November 2nd. There is a three-day celebration that begins on the evening of October 31st. Most families make an altar to the dead in their houses to honor their deceased relatives. The altar is decorated with candy, photographs, flowers, food, drinks, and fresh water. A wash basin of fresh water is often left out so the spirit can clean itself before partaking in the feast.
England Has Bonfire Night
Other European countries have different traditions. For example, while Halloween has become more popular in the UK in recent years, traditionally, the celebration there is on November 5th, Guy Fawkes Night. Bonfires and fireworks are lit across the country to celebrate the plot's failure to blow up Parliament. In 1605, Guy Fawkes and a band of Catholic conspirators had planned to assassinate James I of England with a devious gunpowder plot.
All Saints Day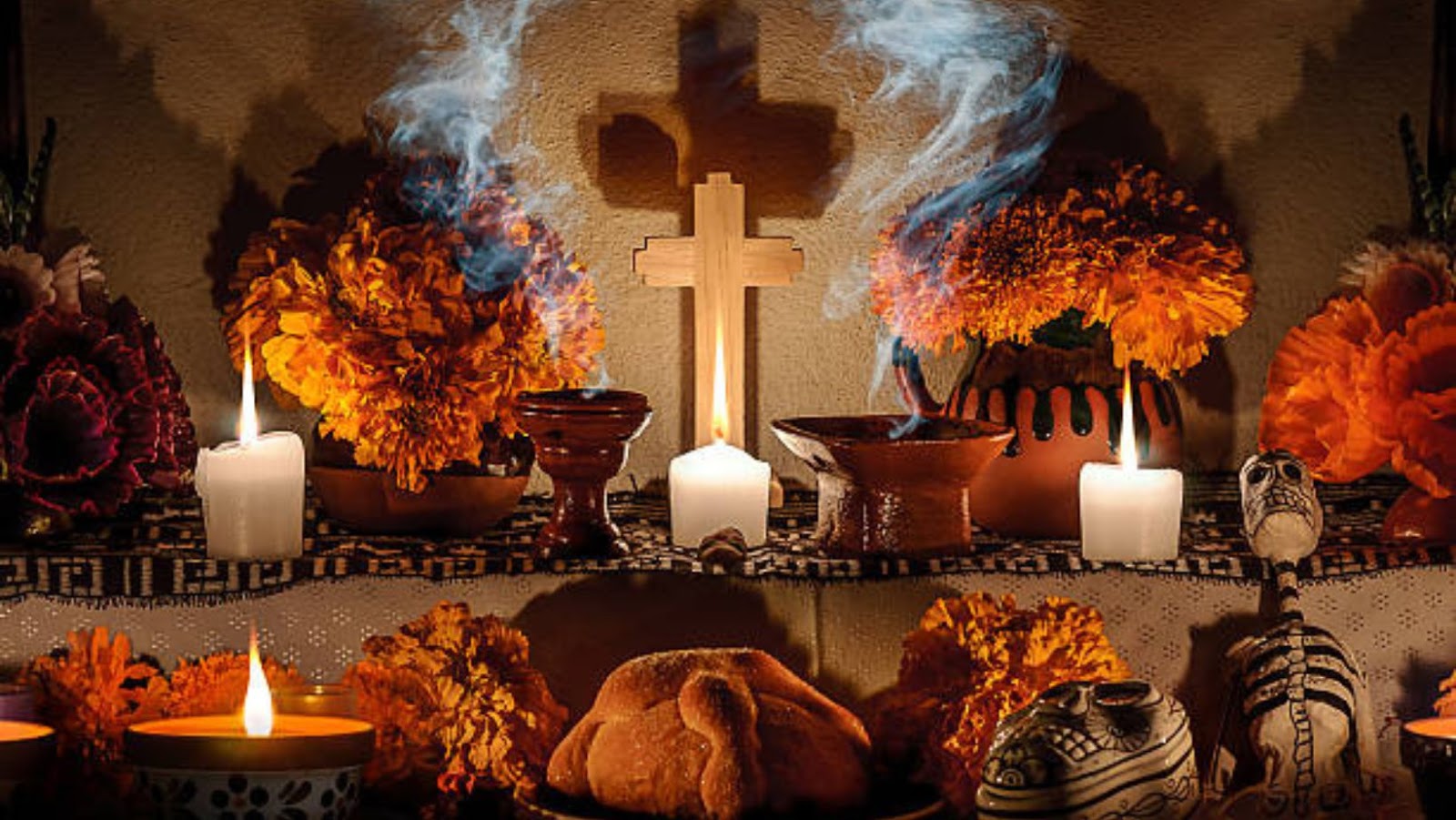 Other European Catholic countries eschew Halloween, not because of Guy Fawkes but because dressing up as ghouls and monsters is considered a dangerous pagan ritual. For example, All Saints Day and All Souls Day are important events for traditional Catholics in Poland. However, even in a country where the church has a firm grip on the country's morals, people are becoming more interested in stories of the occult and all things scary. Many people choose to play games like Book of the Dead at online casinos in Poland.
Spreading Around The World
It appears that Halloween is most widely celebrated in the English-speaking world. America, Canada, Ireland, New Zealand, Australia, and the UK have similar celebrations, even if these do then get mixed in with local traditions on the way. There is still resistance among older generations. This is often because it is regarded as an American import and involves children knocking on strangers' doors. In addition, many cultures are still wary of anything with supernatural themes.