Pathlock, a leading provider of Governance, Risk, and Compliance (GRC) solutions, recently announced that it has raised $200 million in a Series B funding round. The fresh capital will accelerate the development and deployment of Pathlock's unified GRC Platform. This platform will leverage the most advanced technologies and capabilities to improve organisations' governance operations, risk management, and compliance activities.
In this article, we will discuss the challenges that come with implementing a unified GRC platform:
What is a GRC Platform?
GRC, or Governance, Risk and Compliance, is a system of processes, policies and technologies implemented to manage risk across an organisation. GRC platforms are integrated software solutions that facilitate better governance and compliance processes within an organisation. It includes tools to automate GRC processes from design to audit and monitoring to achieve efficient operations.
These platforms help organisations optimise risk management processes and ensure compliance with industry standards.
A unified GRC platform helps an organisation look holistically at its entire enterprise risk management process by combining all components of governance, risk and compliance into a single platform. For example, it combines the data from each controlling source such as auditors, internal or external security teams or consultants into one central location for transparency and a collaborative view for stakeholders. In addition, a unified GRC platform provides records from all stakeholders, which can be monitored more effectively to facilitate corporate decision-making. The risks can also be identified easily as the data is housed in one place enabling organisations to understand their exposure rapidly at any given time thus avoiding any potential regulatory issues down the road.
Unified GRC platforms help large organisations stay competitive by offering comprehensive coverage in governance, risk management and corporate compliance areas while maintaining cost efficiency through automation and collaboration within teams. A key benefit of using this platform is its comprehensive approach which helps enterprises tackle different challenges in business departments like HR related issues or SOX/COBIT related challenges easily resulting in better efficiency levels across departments and improved ROI due associated cost savings.
GRC, or Governance, Risk and Compliance, is a system of processes, policies and technologies implemented to manage risk across an organisation. GRC platforms are integrated software solutions that facilitate better governance and compliance processes within an organisation.
What is the Pathlock GRC Platform?
The Pathlock GRC Platform is an integrated enterprise risk, compliance, and security software suite that enables organisations to manage risk across the enterprise. It provides a unified view of an organisation's governance, risk management, and compliance program data. The platform consists of modules designed to meet various organisations' risk and compliance needs. Each module has capabilities for data capture, analysis, reporting, collaboration and notification to ensure that all governance processes are followed.
The goal of the Pathlock GRC Platform is to help organisations gain control of their risks by giving them complete visibility over their programs and processes through a single source. In addition, the unified platform allows for better monitoring and oversight of risk-related activities related to clients and vendors, business processes, information technology operations and more.
Organisations can increase operational efficiency while reducing the cost associated with manually managing these tasks by providing more efficient controls around processes such as vendor onboarding or incident response management. Additionally, organisations benefit from improved incident detection capabilities and better audit preparation when using this platform due to its ability to automatically generate reports with actionable insights into past events or potential threats.
Pathlock Raises $200M to Create a Unified GRC Platform
Pathlock recently raised $200M to create a unified Governance, Risk and Compliance (GRC) platform that helps organisations manage the complexity of their risk, regulatory, and compliance challenges. Unfortunately, while this technology can help companies save time and money, it can also be hard to implement correctly.
In this article, we will take a look at some of the challenges involved in implementing a unified GRC platform, from onboarding to scalability:
Integrating Existing GRC Systems
One of the most challenging aspects of implementing a unified GRC platform is integrating existing GRC systems. To ensure that all parts of an organisation and its associated entities comply with relevant regulatory requirements, data must be seamlessly and accurately transferred between GRCs. Unfortunately, this can be difficult to accomplish due to the complexity and heterogeneity of various GRCs in use today.
Integrating existing GRC systems requires considerable application integration expertise, including understanding how these systems communicate with one another and effectively consolidating models in a way that preserves both accuracy and efficiency. However, this is only possible if an organisation can gain full access to their current GRCs, validate that the data being used is up-to-date, identify relevant internal and external regulations, assess any system vulnerabilities or areas prone to unauthorised access or manipulation, and determine critical gaps in their compliance architecture.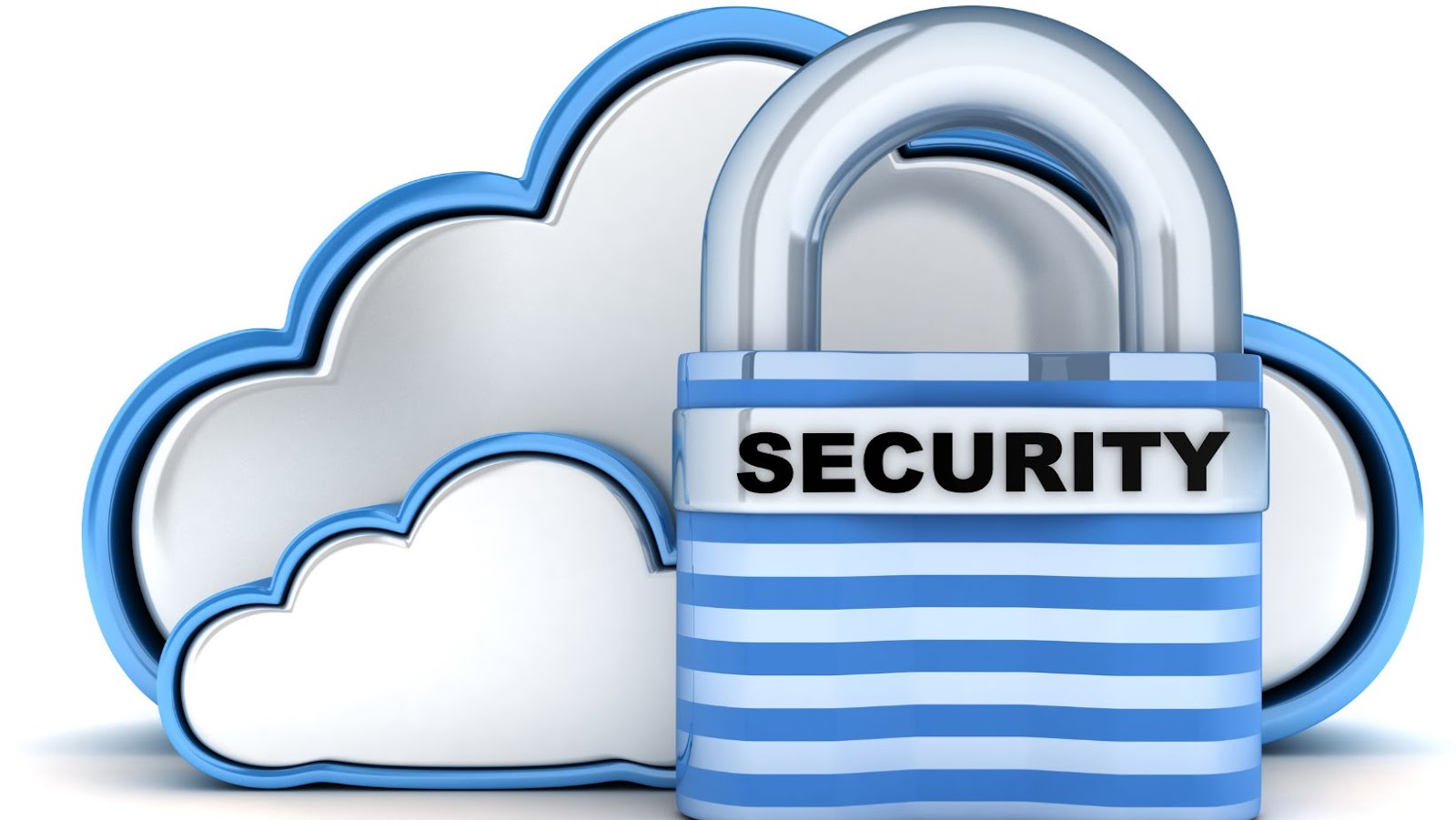 In addition to these technical steps, organisations must consider potential cultural changes among their staff members as they implement a unified system. If left unaddressed, these social elements can present barriers during implementation that may impede progress or lead to user non-adoption after implementation is complete. Developing effective ways for different organisational roles, such as those responsible for overall data management and compliance assurance efforts, to work together towards common goals under one unified framework for managing risk can help ensure successful implementation.
Securing Data and Protecting Privacy
In light of the continuously evolving global regulatory landscape and mounting cyber threats, organisations must ensure that their governance, risk management, and compliance (GRC) processes are effectively implemented and accurately managed. The most successful way to do this is by leveraging a unified GRC platform. However, as organisations endeavour to unify their GRC activities in a single solution, they often face substantial challenges due primarily to the complexity of implementing a new system. One particular area of complexity is securing data and protecting privacy when using a unified GRC platform.
Organisations have certain legal and ethical obligations to protect any personal or confidential data they collect or store. Failing to adequately secure this information could lead to non-compliance with various laws and regulations and potentially damage an organisation's reputation as customer trust can be quickly eroded if private data gets compromised. In addition, any breach in security could also lead to fines from privacy regulators or compensatory damages from individual customers whose personal data has been shared without consent.
When implementing a unified GRC platform, organisations must deploy robust security measures for protecting user data throughout the entire lifecycle – from collection through transmission, storage, processing and destruction – and manage user access rights for each stage in the process. Additionally, organisations should put in place methods for monitoring potential attacks on their system so that any potential intrusions are identified promptly before any sensitive data can be compromised or stolen.
Organisations should consider taking additional steps such as:
Training staff on their roles and responsibilities regarding best practices around incident management.
Using secure software that meets industry standards.
Having comprehensive disaster recovery plans in place.
Performing regular penetration tests and audits.
Encrypting all confidential customer data held within any platform.
Requiring customer authentication before releasing personally identifiable information (PII).
Maintaining regular backups of all relevant databases.
Closely monitoring third-party service providers who access PII.
Regularly reviewing systems permissions compared against employee profiles etc., so they remain up-to-date at all times.
Managing Complex Regulatory Requirements
Corporate regulations' volume, complexity and frequency are increasing annually, resulting in an ever-growing burden for businesses. To help organisations manage these complex requirements and reduce risk, many turn to a Governance, Risk and Compliance (GRC) platform.
A GRC platform is a software solution that provides a comprehensive view of organisational risks, policies, compliance operations and projects across the business. However, managing such a large-scale system can be difficult because companies may find inconsistencies in their underlying data due to multiple departments handling different areas of risk management on different systems.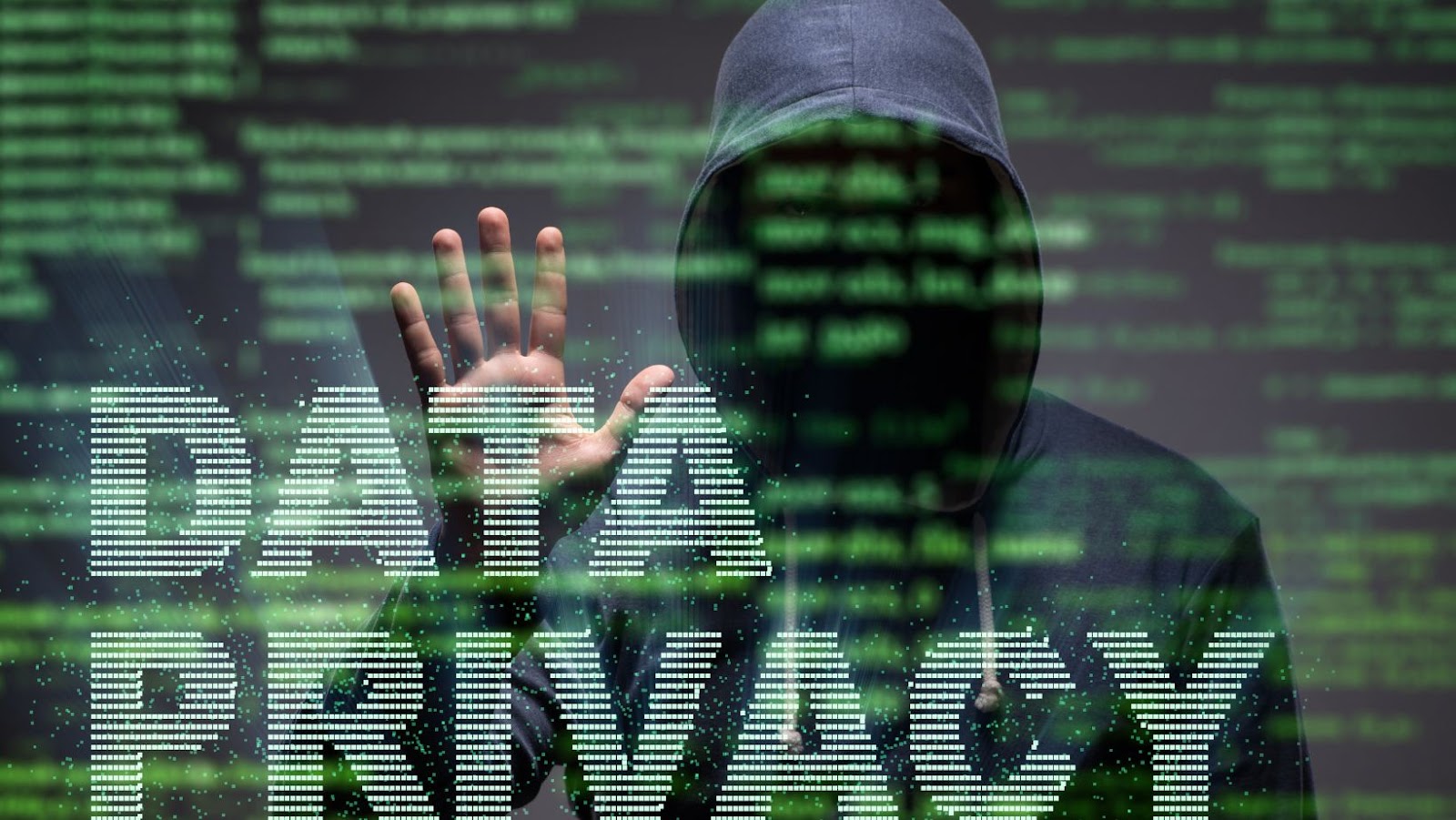 This can lead to inaccuracies in reporting when consolidating the data or overlaps in regulatory obligations which must be avoided as they result in costly liabilities if not acted upon properly.
Therefore, there are some key challenges that businesses should consider when implementing any GRC platform:
Ensuring relevant stakeholders are actively involved during set up for accuracy of data input and future performance benchmarks;
Determining which processes should be automated or manual for improved system usability;
Designing reports that reflect tracking progress from a single source;
Making sure all software components integrate correctly with existing IT systems;
Identifying any risks identified by the GRC platform quickly (e.g breach reporting) as well as assessing new risks that arise from time-to-time;
Imparting sufficient department training to ensure successful adoption of the new program resource.
Benefits of Implementing a Unified GRC Platform
Pathlock recently raised $200 million to create a unified governance, risk, and compliance (GRC) platform. Implementing such a platform can help companies easily manage risk and compliance while reducing costs. It can also enable them to quickly understand and act on their overall risk exposure and allocate resources better.
In this article, we'll take a closer look at the benefits of implementing a unified GRC platform:
Streamlining Compliance Processes
The implementation of a unified GRC platform helps to streamline compliance processes. It provides an integrated view of all policies and regulations, making them easier to manage and adhere to. In addition, automated tools can create alerts when changes or policy discrepancies are detected, allowing for quick updates. Risk teams can also use this software platform to manage and monitor multiple implementations of the same policies across different departments or geographical locations, ensuring compliance with local and global standards.
A unified GRC platform helps to reduce manual workloads associated with the tracking and analysis of audit evidence, which increases the accuracy and speed at which regulatory changes or other risk-based events can be responded to. Additionally, a unified GRC platform can provide an organisation with access control over data sources such as financial reports or customer documents; managers have greater control over who has access to sensitive information and when it is released from the grasp of the enterprise.
One of the most challenging aspects of implementing a unified GRC platform is integrating existing GRC systems. To ensure that all parts of an organisation and its associated entities comply with relevant regulatory requirements, data must be seamlessly and accurately transferred between GRCs.
Automating Regulatory Reporting
One major benefit of implementing a unified Governance, Risk and Compliance (GRC) platform is the automation of regulatory reporting. The process associated with collating data from disparate sources and combining it in a standard format can require significant time and effort if manual processes are used. However, automating compliance reporting processes makes extracting the required data, format documentation, and generate reports significantly easier.
By using functionality such as search queries or data extraction algorithms within a centralised GRC platform to collect relevant compliance-related information from different systems and sources, it is possible to have full visibility over an organisation's data set, aid compliance commitments to auditors or regulatory demands from authorities quickly, easily, and accurately. Accurate reporting can help greatly reduce the penalty charges for infringements that regulators may impose in circumstances where accurate GRC documentation was not presented as evidence of control measures in place.
Unified GRC platforms also allow virtual audits by storing all files in an organised library for easy retrieval by internal teams and external auditors if requested. Rather than having multiple people manually scan through documents stored in various places around an organisation's systems or on physical hard drives needing regular updates or maintained securely against unauthorised access, unified GRC platforms allow users access across all user stories without logging into each system. This creates a much more efficient process that automates audit trails enhancing privacy controls that meet legal requirements efficiently and safely.
Enhancing Security and Risk Management
Implementing a unified GRC platform can help organisations make better and more informed decisions regarding their security and risk management processes. It provides an organisation with an all-in-one risk management system, allowing them to identify and address cyber security threats quickly and efficiently.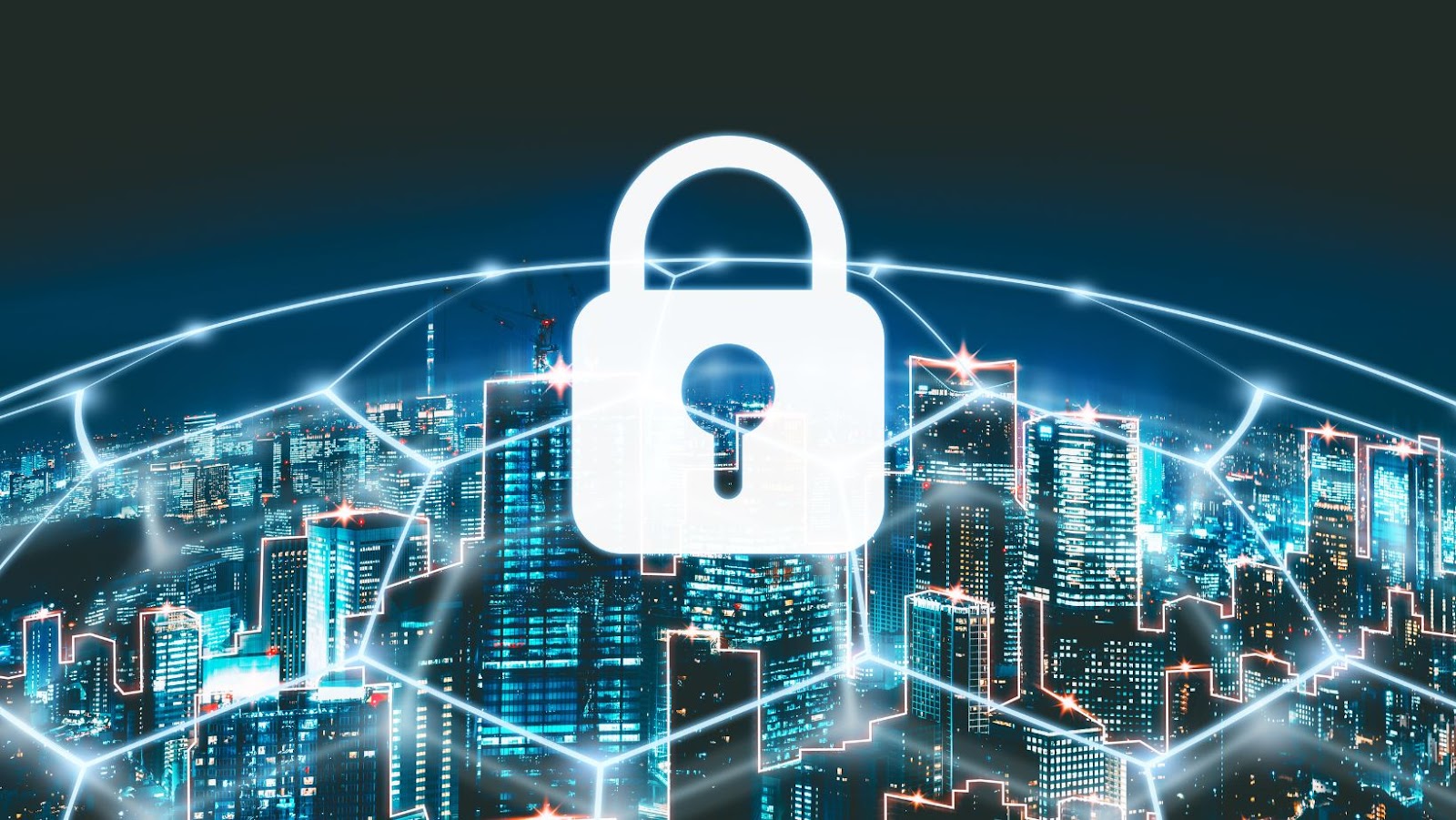 Additionally, the unified GRC platform can enhance the organisation's risk management process by providing visibility into compliance requirements, potential vulnerabilities, and other areas that need attention. This helps ensure that the organisation complies with applicable regulations, ensuring security and cost savings in the long run.
By having access to a centralised system for understanding risk levels from a single platform, organisations gain valuable insights into their security posture in an efficient manner. This helps to reduce the strain on resources such as time and money by eliminating manual processes for gathering information about potential threats or sources of risk. Additionally, it allows organisations to be proactive in mitigating risks instead of remaining reactive which can cause delays and missed opportunities for improvement.
Furthermore, with a unified GRC platform comes greater visibility over operational activities within an organisation, allowing decision makers to detect anomalies that could indicate malicious activity or policy violations carried out by unknown parties. By providing this insight into company activity in one centralised system, organisations can make improved decisions on how best to mitigate or manage risks they face while minimising disruptions during normal operations.
tags = access governance solution provider, announced it has merged with Appsian, RP data security company and Security Weaver, risk and compliance management tool for SAP, leader in the Access Governance space, providing a unified solution that offers access governance, application security capabilities, automated data control, access pathlock vertica sap weaverkearyventurebeat, access pathlock vertica sap security weaverkearyventurebeat, pathlock vertica appsian sap security weaverkearyventurebeat, new pathlock 20mwiggersventurebeat