Microsoft's recent $19.7 billion acquisition of Nuance Communications could prove to be a game-changer for the healthcare industry. This acquisition marks the largest in Microsoft's history and has sparked a flurry of speculation about how it will impact the healthcare industry.
Nuance is a leading provider of conversational AI and clinical documentation technologies, and its technology powers many of the top hospitals in the world. In combination with Microsoft's cloud computing platform and other AI-based products, this recent acquisition will create a powerful set of new tools for healthcare providers, giving them access to more efficient, higher quality patient care.
The combination of the two technologies will allow providers to leverage clinical documentation in real time with natural language processing (NLP). By taking advantage of NLP, providers can quickly document patient visits, reducing time spent on paperwork tasks so that clinicians can focus more on patient care. Nuance's technology also enables automated medical coding and billing processes that reduce errors and simplify paperwork management.
This acquisition also gives Microsoft access to invaluable data points across multiple institutions, allowing them to analyse patients' medical information at scale and create insights that can improve patient outcomes. NLP-driven analytics engines stored on Microsoft's Azure cloud platform can help healthcare organisations identify trends and make decisions based on data rather than guesswork or experience. In addition to helping providers be more efficient through technology automation, Microsoft is also aiming to reduce disparities in healthcare by using Nuance technology as an entryway into vulnerable communities more often excluded from traditional technologies due to language barriers or other access challenges.
Background
Microsoft recently announced their acquisition of Nuance Communications Inc. This acquisition is significant as it will massively impact the healthcare industry.
Nuance is one of the top providers of healthcare digital communication solutions, natural language processing (NLP), and artificial intelligence (AI) technologies. This acquisition is expected to help Microsoft expand its healthcare portfolio and strengthen its presence in the healthcare market.
Let's look into the background of this acquisition and its implications for the healthcare industry.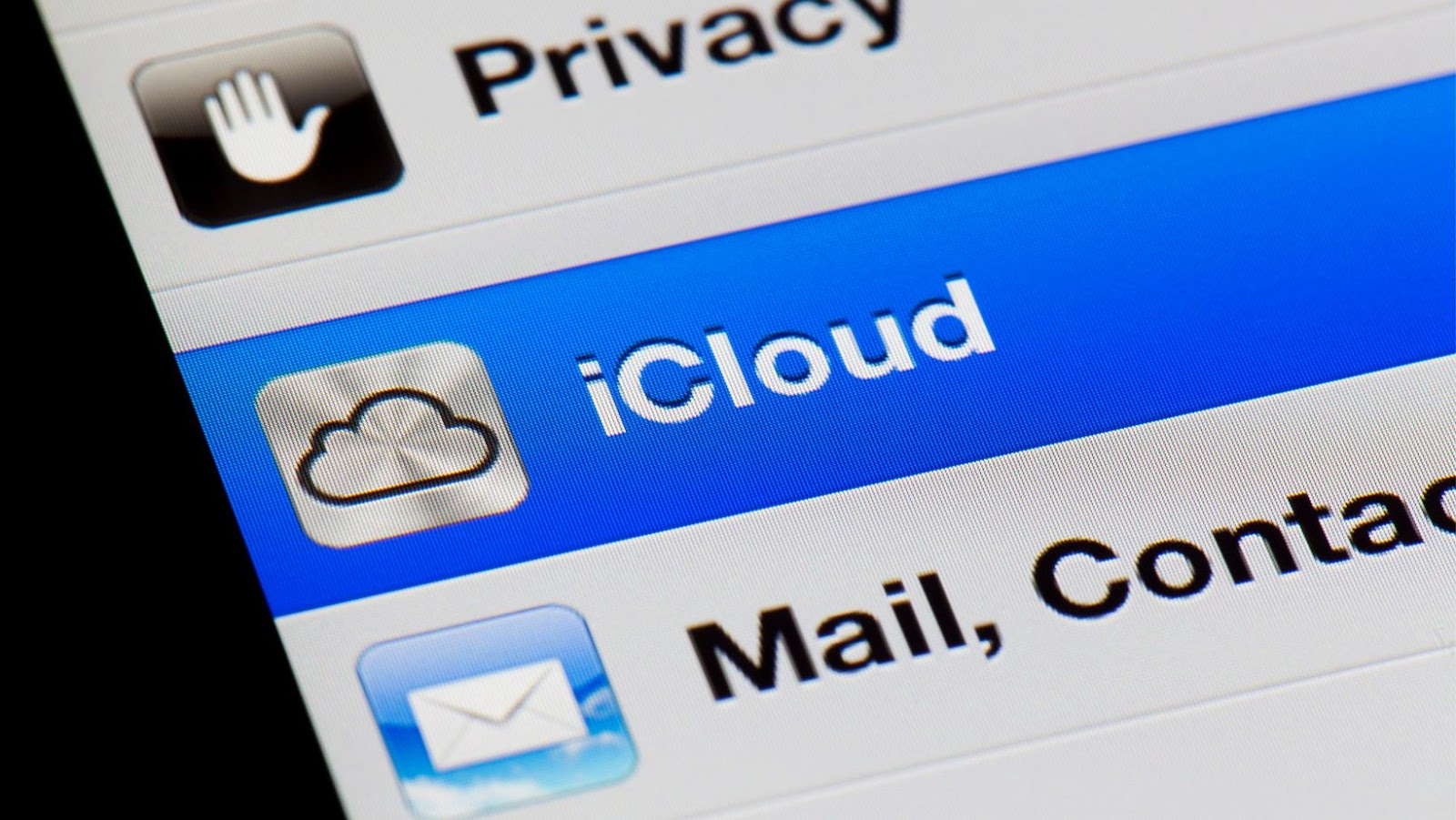 Microsoft's Acquisition of Nuance
Microsoft's acquisition of Nuance Communications, Inc. is an important deal for the healthcare and medical industry. Nuance is a leading provider of healthcare AI solutions such as medical documentation and transcription, clinical decision support, patient engagement and communication tools, and natural language processing (NLP). The company has established partnerships with clinical leadership teams at major hospitals and health systems around the world to bring its products to market.
Nuance's acquisition by Microsoft, for nearly $19 billion in cash, highlights the increasing importance of AI in modern healthcare delivery. This merger follows a series of recent deals between major tech giants such as IBM Watson Health and Apple's partnership with Epic Systems that demonstrate how they are looking to redefine the way patients access their health data in the digital era.
In addition to its healthcare solutions portfolio, Nuance also has expertise in conversational Artificial Intelligence (AI) solutions that allow customers to interact with digital applications by voice or text – making it a strategically attractive asset for Microsoft as they explore health-specific applications utilising natural language processing.
The combination of Microsoft's resources and Azure computing power alongside Nuance's deep history in the healthcare industry could facilitate breakthrough innovations across medical care ranging from improved accuracy on clinical documentation tasks to predictive health surveillance systems that enable better outcomes for patients.
Nuance's Impact on the Healthcare Industry
The acquisition of Nuance Communications Inc. by Microsoft Corp. was one of the largest and most significant mergers the healthcare industry has ever seen. Nuance, a leader in healthcare technology, has been providing innovative AI-powered solutions to help medical providers increase accuracy and efficiency in their daily operations for over 20 years.
Although the exact details of this merger have yet to be revealed, it's clear that it will have a wide-ranging impact on the industry, both directly and indirectly. For starters, this partnership will enable Microsoft to strengthen its Azure cloud platform with more AI capabilities that incorporate Nuance's deep expertise in healthcare information technology (HIT). This could lead to improved natural language processing (NLP) capabilities and medical documentation solutions that allow physicians to quickly and easily capture patient clinical data.
Additionally, Microsoft plans to pair its strengths in health data analytics with Nuance's advancements in speech recognition and biometric authentication technologies. This strategic move seeks to enable faster access to clinical insights while also enhancing security protocols for patient records — furthering Microsoft's goal of advancing HIT standards across all industries they serve.
With this merger, Nuance will become an integral part of Microsoft's broader set of healthcare offerings, strengthening their connected experiences aimed at delivering quality care safely and securely amid a rapidly evolving industry landscape. As a result, doctors will benefit greatly from improved infrastructure coupled with enhanced analytics capabilities designed to generate deeper insights into patient outcomes –leading directly to better decision making for both clinicians and patients alike.
Benefits of Microsoft's Acquisition of Nuance
Microsoft's recent acquisition of Nuance is set to have far-reaching implications for the healthcare industry. The acquisition brings together the immense technological and data capabilities of Microsoft, with the deep expertise and experience of Nuance in natural language processing, artificial intelligence and voice recognition.
This combination is poised to offer a host of benefits for the healthcare sector, both in terms of improved efficiency and cost savings.
Let's take a closer look at the benefits that this acquisition will bring.
Improved AI and Machine Learning
Microsoft's acquisition of Nuance provides the Redmond giant with access to a range of AI and machine learning capabilities. As one of the largest suppliers of healthcare AI solutions, Nuance brings a wealth of solutions to Microsoft's portfolio. This will help to strengthen Microsoft's existing Azure platform for healthcare organisations, as well as its broader cloud-based services.
AI can have a dramatic effect on the speed and accuracy of healthcare decisions and processes, allowing medical professionals to take advantage of enhanced analytics and insights to deliver quicker care. With Nuance's rich portfolio, medical professionals can make better-informed decisions based on more accurate data.
The integration between Azure and Nuance facilitates advanced natural language processing (NLP) capabilities that are essential for accurate consultancy in terms of diagnosis. Additionally, Nuance provides access to advanced tools such as speech recognition (SR) software and conversational AI that can be used by healthcare providers in real-time for faster reactions based on patient data.
Finally, this merger will open up possibilities for deeper insights into diagnostics with improved analysis technology that can process larger datasets effectively.
Enhanced Clinical Documentation
Microsoft's acquisition of Nuance Communications is a major development in the healthcare technology landscape. This union brings together two powerful players and the result amplifies how Nuance can support digital transformation in the industry. One key benefit of this acquisition is enhanced clinical documentation, which can enable organisations to reduce complexity in their processes and offer an improved patient experience.
With Microsoft's powerful AI and cloud technologies, Nuance can automate mundane tasks that impede clinicians from realising their potential. For example, voice-driven documentation tools enable physicians to consolidate all aspects of patient care into streamlined digital documents – from capturing free-text notes to accessing real-time resources – through a single interface. As a result, documentation time is reduced by up to 40 percent while freeing physicians to spend valuable time with their patients.
Additionally, advances in natural language processing (NLP) mean that more accurate final documentations are easier than ever before, with automated coding increasingly seen as a viable option for major organisations around the world. By utilising Microsoft Azure's AI capabilities and Nuance's existing medical data collection powers, NLP algorithms can learn with greater accuracy and consistency than manual coders. With fewer missteps resulting better outcomes for both providers and patients alike. This liberation affords clinicians much needed mobility within clinician workflows – an essential capability when referring to history or providing remote consultation across healthcare institutions working remotely or on-site with other specialists or colleagues.
In short, this acquisition has the potential to meaningfully impact how clinical documentation is conducted going forward, bringing smoother operations and better results for those in the healthcare space trying hard to make it easier for providers to bring quality care at scale no matter where they are located geographically.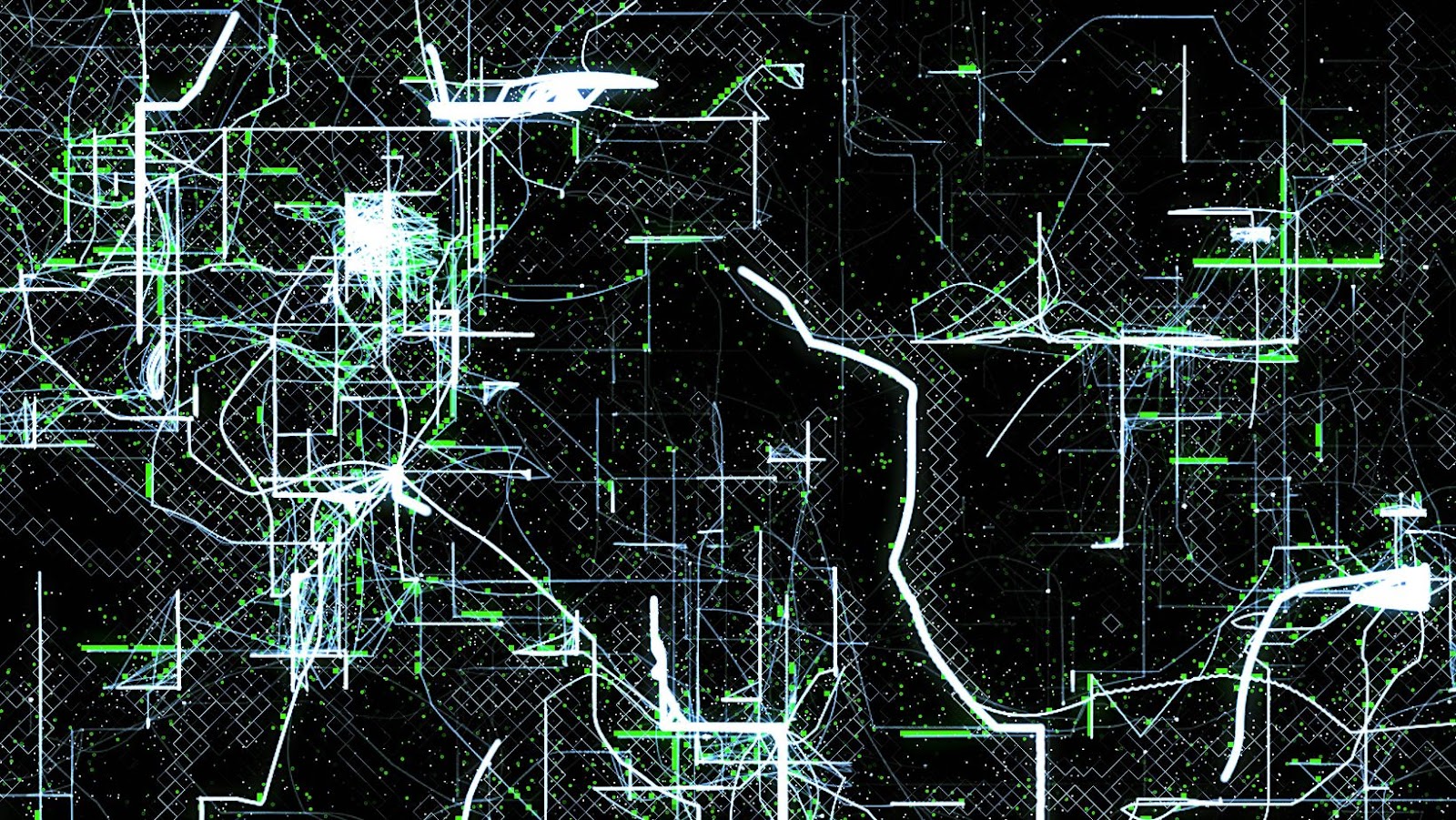 Improved Patient Care
Microsoft's acquisition of Nuance Communications is expected to bring significant benefits to the healthcare industry, particularly in regards to patient care and medical operations. The combination of Microsoft's cloud and artificial intelligence (AI) capabilities with Nuance's technology platform is expected to create focused solutions for healthcare providers, payers and life sciences organisations. This includes improving clinical documentation, aiding in the development of precision medicine techniques and improving access to virtual care with natural language processing (NLP).
Gaining from the acquisition of Nuance, Microsoft aims to provide clinicians with a secure AI-powered platform that simplifies tasks such as document review, diagnosis and analysis. By deploying AI tools such as diagnostic assistance algorithms in combination with secure cloud hosting capabilities, Nuance has sought to revolutionise patient care by reducing data entry time and allowing practitioners more time to focus on patients themselves. It has done this by making it easier for providers to access patient records quickly while maintaining privacy thanks to its secure infrastructure. Additionally, the company is looking into using its technology platform in combination with Microsoft's Power Platform in order to automate mundane administrative tasks.
Nuance's Dragon Ambient eXperience (DAX) technology will also be used in tandem with image recognition capabilities from Microsoft's HoloLens 2 mixed reality headset system; enabling physicians real-time guidance during out-patient procedures such as endoscopies or ultrasounds. This sort of visual augmentation offers greater accuracy when diagnosing conditions or identifying potential symptoms, helping further raise standards for patient safety thanks tremendous advancements so far made towards bridging communication gaps between physicians and patients alike.
Challenges of Microsoft's Acquisition of Nuance
Microsoft's acquisition of Nuance is an exciting development that has the potential to revolutionise the healthcare industry. However, this acquisition comes with some unique challenges.
In this article, we will look at the implications of Microsoft's acquisition of Nuance and the challenges that come along with it. We will explore the potential opportunities and pitfalls that healthcare organisations may have to face as a result of this acquisition.
Data Privacy and Security
Data security and privacy are two of the most significant challenges that Microsoft's acquisition of Nuance may pose to the healthcare industry. Since both companies bring large amounts of data to the table, there is a risk that personal information could be exposed to unauthorised access and misuse.
To address this, Microsoft has stated that they will implement their own security measures as well as existing HIPAA protocols to ensure patient data privacy. Further, they have confirmed that they will adhere to data privacy and security laws globally in regions where Nuance operates. Meanwhile, Nuance's encryption practices will continue in order to maintain the same level of security as before any merger agreements occurred.
As such, customers should expect little change in how their data is handled when it comes to data privacy and safeguarding critical health information.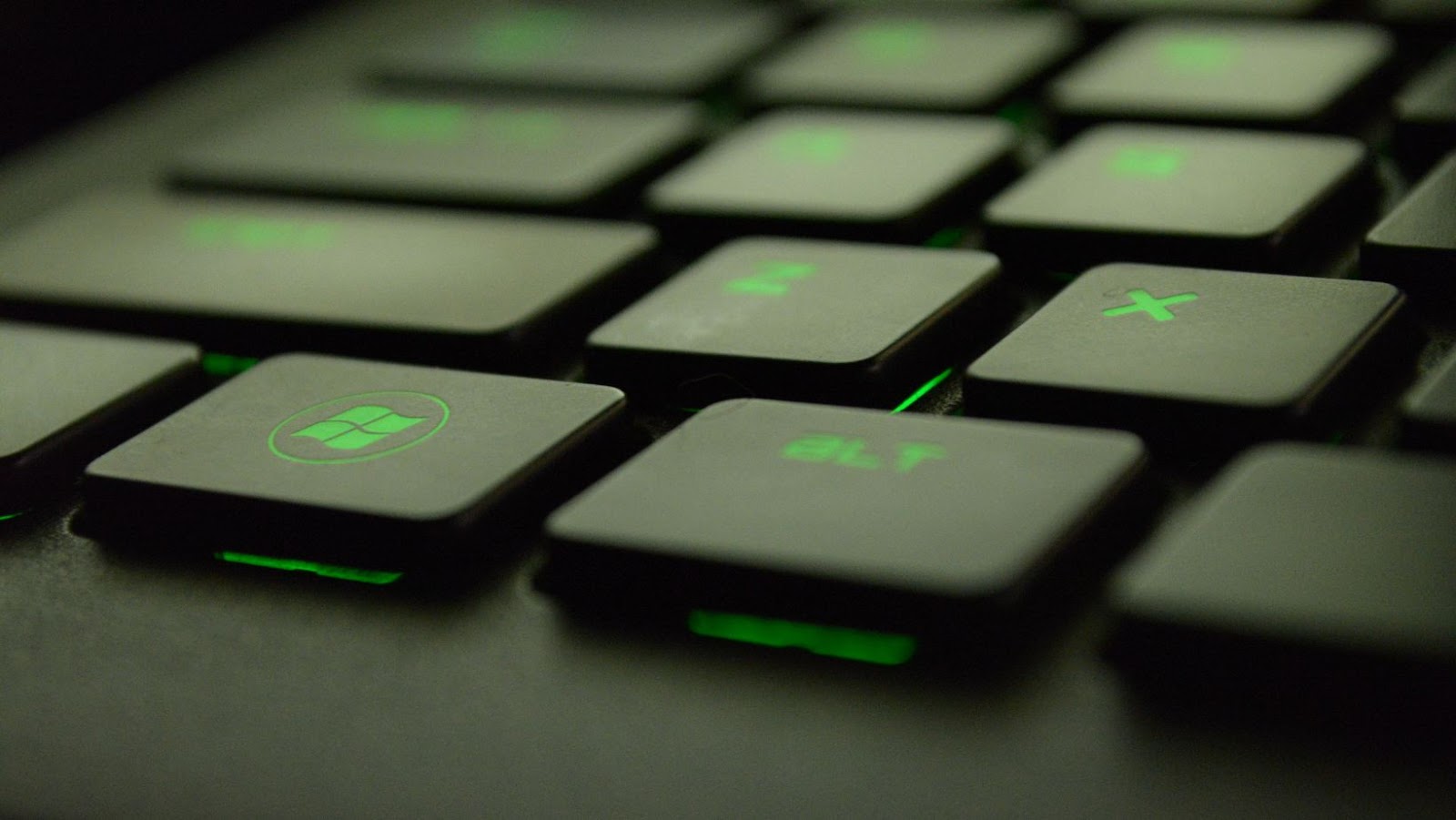 Lack of Interoperability
One of the main challenges for Microsoft in integrating Nuance's technologies into its existing products is interoperability. Poor compatibility between different systems can lead to loss of data, lack of communication between staff members, and added time and effort required to move information from one platform to another. Within the healthcare industry, interoperability is essential for proper patient care and data management.
Because Nuance works with many different vendors and providers, ensuring successful integration will require a significant amount of coordination and work on behalf of both Microsoft and Nuance. Most of the workflow automation tools offered by Nuance require a certain level of compatibility with existing systems in order for them to function properly. In addition, many organisations have purchased their technology from multiple vendors, creating an even more complex compatibility challenge.
In response to this issue, Microsoft has already begun working on strategies to help ensure that the integration goes smoothly. This includes working with organisations who use medical equipment from different vendors to create compatible interfaces and adapting their own products to better fit existing infrastructure in organisations that rely heavily on it. Microsoft is also exploring ways to reduce costs associated with data transfers through development grants and other measures that could help alleviate financial pressures associated with interoperability challenges. Ultimately, overcoming these obstacles will require a considerable amount of work between the two companies but is essential if they hope to successfully bring their technology together and make a functioning healthcare ecosystem available for patients worldwide.
Potential for Market Consolidation
Microsoft's acquisition of Nuance carries some potential implications for the healthcare market consolidation. If the deal goes through, Microsoft will join forces with a leading global provider of speech recognition technology. With this acquisition, the two companies have the potential to have far-reaching and disruptive effects on the competitive landscape in healthcare.
The competitive landscape could become more concentrated if fewer players are empowered to influence pricing within the industry. There would be a higher barrier of entry for other providers looking to develop and deploy cutting edge solutions as well as acquire new digital assets that can help increase efficiency and enable personalised patient care. Moreover, smaller or niche players may find it more difficult to scale their operations or negotiate vendor agreements due to price erosion from larger scale competitors leveraging their combined capabilities.
In addition, Microsoft's purchase may also lead to greater vendor lock-in over organizations due to an abundance of fewer options; potentially limiting access to third party solutions when there is an ever-increasing demand for innovative approaches within the industry. There is also an increased risk of unclear contract structures if no established guidelines are followed in obtaining quality service agreements associated with using Microsoft products across multiple markets including cloud and AI technologies as well as software solutions like Dynamics 365. These factors create a need for careful evaluation before any business decisions around technology investments can be made by healthcare organizations.
tags = Cloud for Healthcare, Cloud & AI at Microsoft, Azure, Teams, and Dynamics 365, microsoft 5b big five 5b shermancnbc, nuance microsoft microsoft amazon five 5b shermancnbc, nuance microsoft microsoft big five 5b shermancnbc